In our Indian culture, a wedding holds a lot of importance. It sure is a fun function to attend, but those who have gone through it know that there is a long list of Do's and don'ts on our wedding day, especially for us brides. The society that we live in seems to be extremely passionate about pin-pointing the wrongs, wincing at the lack of bridal 'sanskaar' (morals), and making sure that their elaborate yet absolutely unnecessary opinions on everything are voiced out. Be it the exact diameter of a bridal smile, the perfect angle the bride must place her eyes at to look shy enough but not ignorant, the number of ambitions and dreams that the bride must give up to be the ideal Indian 'wife material', the society has a say on everything!
While every bride is faced with certain stereotypes, there are some brides that have broken these stereotypes and proved that stereotypes are nothing but social constructs! These brides made choices that stand as an inspiration to us all. Their actions make us believe how we will only be bothered by society till we give it the power to bother us. The moment we stand up against what we believe is wrong, half our problems will disappear. Here are a few brides that changed the mainstream belief system and broke all the stereotypes!
Jiya Sharma
Patriarchy is engrained in the smallest of our traditions. While we go on and on about everything that is wrong with society, how many of us have actually done anything to challenge this patriarchy? Jiya Sharma, a bride in Rajasthan sat on a horse and led her baraat all the way from her house to that of her groom's. The baraat is a procession that is led by the groom on the wedding day. These rules are just man-made (quite literally) and it is high time to challenge them. Women like Jiya Sharma inspire us with their actions to achieve equality.
Hernoor Grewal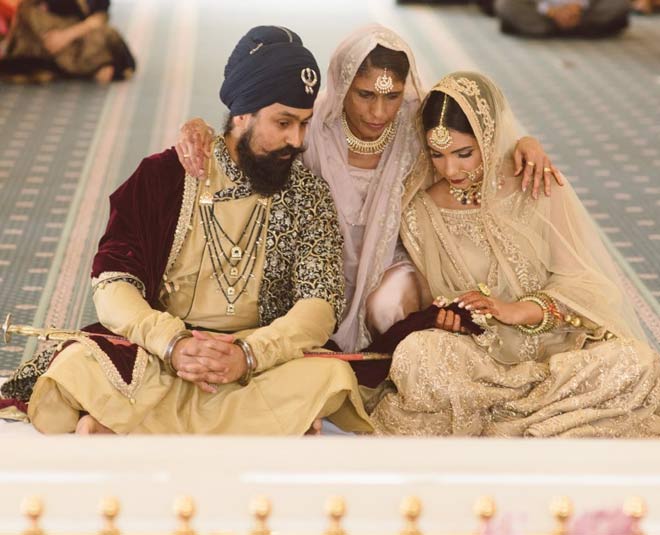 Image Credit: mumsandstories
The story of this bride went viral and took to social media as an inspiration. The bride Hernoor chose her mother to carry forward her 'Palla'(also known as kanyadaan, where the father is supposed to give away his daughter). Hernoor's mother has single-handedly brought up Hernoor and her other siblings. Her father had left them long ago. Not just on her wedding, but also on the wedding of her elder sister, her mother had carried out the Palla ceremony signifying that if a woman is capable enough to raise a family on her own then there is no ritual that she should be barred from heading based on petty stereotypes!
HR Shwetha
The number of brides that have left their education after marriage is beyond count. However, a bride from Hassan, Karnataka, named Swetha, broke all stereotypes by writing her exam right after her marriage ceremony. As per her parents, she got married to Naveen between 7:45-8:45 AM and took her exams at 10 AM. This 20-year-old bride stands as an inspiration for all women to set their priorities. This step of hers, clearly implies how important education is for her. A bride who took an examination minutes after her marriage will surely not shy away from working after marriage.
Read Another Inspiring Story: 22-Year-Old Bride Walks Out Of Wedding After Groom Arrives Drunk
Sahla Nechiyil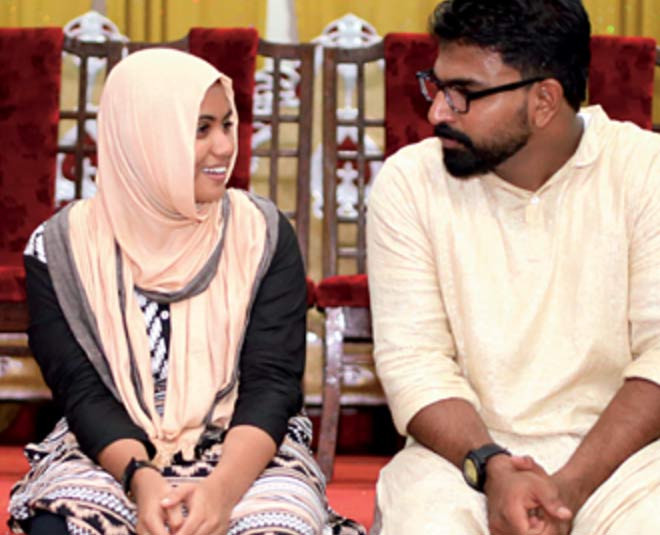 Image Credit: femina.wwmindia
In a community where girls are married off at the age of 16, Sahla took her time and got married at the age of 23. While she overcame one challenge this was not the only stereotype that she broke. She took her entire community by surprise when she chose books for Mehr. As mentioned in the Koran, a mehr is a ritual wherein the bride has the right to demand absolutely anything and she must be gifted the same. When she asked for 50 books, her to-be husband went all the way to Bangalore from his small village in Kerala to get those for her. Until and unless we will take our step towards breaking stereotypes how will we know that there other people who are willing to support us?
Priyanka Bhadoriya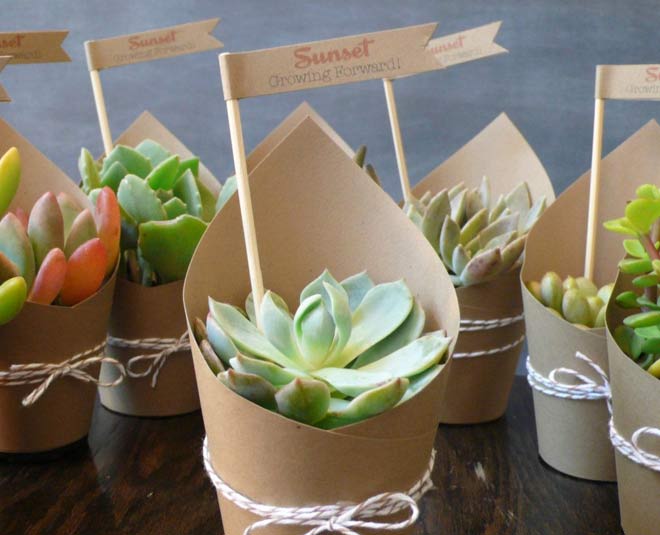 Image Credit: i.pinimg
Weddings are all about lavish gifts, gold, diamond, and everything glittery! However, this bride from Madhya Pradesh left everyone surprised when her demand was not a bunch of sarees or jewelry instead something absolutely different! When her sister-in-law asked her what she wanted for her wedding gifts, our bride Priyanka demanded planting 10,000 saplings as a pre-wedding condition! Her husband also appreciated her love for nature and when this couple got married, nature surely blessed them!
Don't Miss- Meet Kamala Sripada, The Bride Who Walked Side By Side With Groom
These were a few brides that challenged stereotypes. Stay tuned to Her Zindagi for more such content!