In a world where increasing competition, hectic schedules, disrupted sleeping patterns, and unhealthy diet have become a norm, finding an adequate solution that can trigger physical, psychological, and spiritual well-being is the need of the hour. Even with the most advanced technology and modernistic approaches, people find it challenging to stay calm, at peace, or just be happy. It is said that instead of trying to find peace outside, people should try to find it within. However, sometimes, all we need is a little hand-holding from a guiding figure who can give a little push towards the right direction. One such guiding hand is the rare, exquisite, and traditionally used polished pieces of minerals called gemstones.
Gemstone expert, Nitin Yadav, Founder & CEO, Gempundit, explained for HerZindagi readers or gemstones, especially rose quartz is beneficial for us.
The lilliputian-sized gems are vibrant and exceptionally gorgeous. According to Vedic astrology, these stones have driven toxic energies out from the body since ancient times. It envelops the user and its surroundings with positivity and evokes calm and peaceful vibes. In fact, gemstone therapy can be described as a holistic approach that involves wearing these precious and semi-precious stones in jewellery or some other form to improve mental, physical, emotional and spiritual health.
Out of millions of gemstones, one healing stone which is exceptionally beneficial in all healing segments is Rose Quartz. Following is a brief about how this stone rejuvenates and electrifies inner peace and overall health and prosperity
What is Rose Quartz?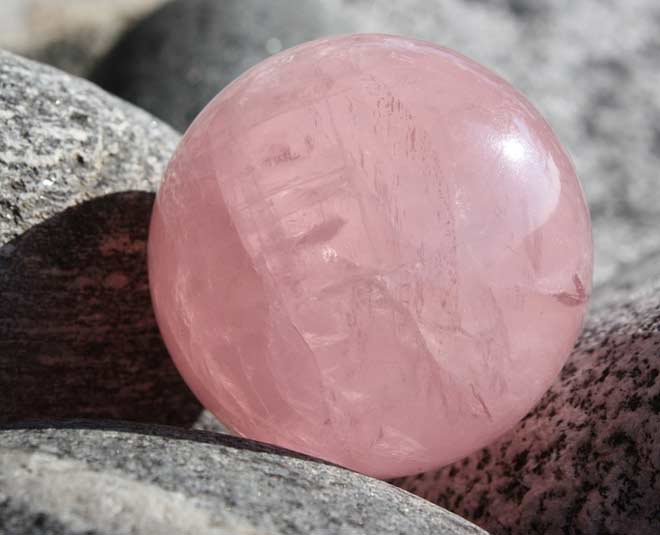 The Rose Quartz stones, also known as Love Stones, are pretty light-pink to medium-dark pink coloured gemstones renowned for their extraordinary healing properties. They are believed to inspire genuine love, resulting in a soothing, peaceful, calm mind and body. The stone symbolises love, compassion, friendship, and inner peace. It encourages new love, romance, intimacy, friendship, trust and kindles incredible understanding and stable communication channels.
Healing & Beauty Enhancement Properties Of Rose Quartz
Rose Quartz stones are primarily known for enhancing self-esteem while keeping the emotional factors in check. It also relieves the wearer from harmful energies of agony, fear, and worries from the user's mind and body by filling him with productive, forward-looking, and optimistic vibes. This balancing of emotions leads to a peaceful and more balanced thought process enabling the wearer to let go of all stress, anxiety, and pessimism and thus become stronger physically and emotionally.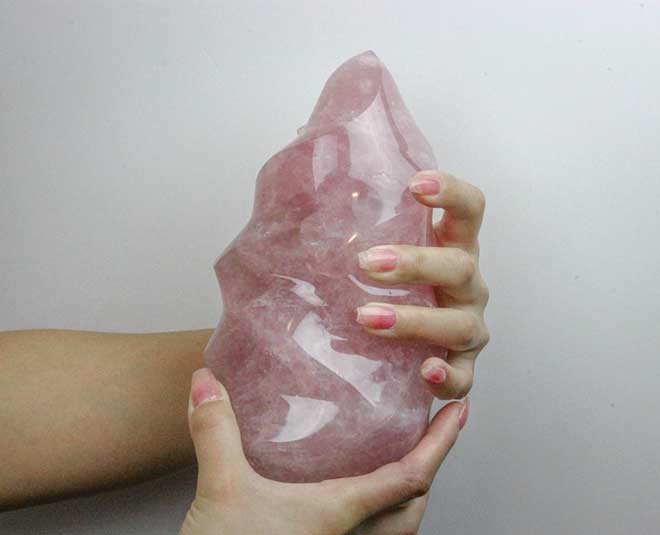 Since ancient times, Rose Quartz has been used as one of the most effective tools to reduce wrinkles, tighten facial skin, clear complexion, and glowing skin in the form of face masks and face rollers. In addition, it strengthens facial and body muscles, harmonise irregular heartbeats, controls blood pressure, and improves fertility in both males and females.
Don't Miss: Gemstone Expert Shares Benefits Of Wearing Jade Stone
Assists To Acquire Wealth And Good Fortune
The Rose Quartz stone is also widely believed to attract good luck, prosperous fortune, and enormous wealth for the wearer. It comes with exceptional qualities that are beneficial for those starting new businesses or ventures, signing a deal, purchasing a new car or house, going for a job and college interview, or making that once-in-a-lifetime kind of presentation. The powerful energy of this magnificent stone has a strong sway on the wearer to make healthier, more robust, and mature decisions.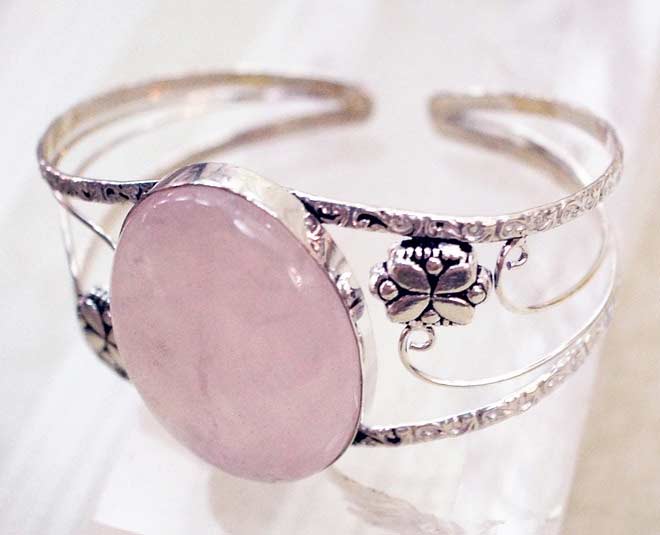 The aforementioned qualities of Rose Quartz make it one of the finest gemstones out there. However, it is advised to only wear it after consulting with an expert. Furthermore, it is essential to note that the gemstones market is filled with fake stones, so don't fall for such antiques and always opt for certified gemstones to avail best results.
Remember, even the rarest or the most powerful gemstone won't be able to do much if the wearer doesn't believe in it. So, if you have decided to take a leap of faith and trust this pocket-full of sunshine, don't dwindle, just delve into this world of positivity and possibility, and wait for the best possible results.
Stay tuned to HerZindagi for more expert-approved wisdom on gemstones and how are they beneficial for us.