Girls are considered to be their father's angels. It's the father whom a girl looks up to and aspires to have a partner with similar qualities. You will surely agree that it is your dad who tries the hardest to hold his tears when you go to your husband's house after marriage, and cries and misses you the most once you leave to start a new chapter in your life. Not only girls, boys too share a good bond with their fathers but girls are closer to their dads while boys are closer to their mothers. We don't need any specific day to express our love for our father but with Father's Day approaching we are busy thinking what to gift them on this day and make the day all the more special for our dads who selflessly sacrificed their dreams to fulfill ours.
Father's Day is celebrated each year in honour of paternal bonds and influences dads have in the society and in relationships. The day, which is celebrated on the third Sunday of June every year, had originally started off as a feast dedicated to Saint Joseph in Europe and was finally recognised in its present form by President Richard Nixon who made it a permanent national holiday in 1972.
Father's are an integral part of our lives. While mum's may nurture us, it is the dad who teaches us how to survive out there in the big bad world. Fathers are our first superheroes, protecting us and caring for us like no one else. With Father's Day right around the corner, why not take this opportunity to show them how much we care? Here are a few gifting ideas for your father to help celebrated the day dedicated to paternal bonds perfectly.
Smartwatch
Move over boring watch. Show your dad how much you love him by gifting him a Samsung Gear S3 Frontier Smartwatch. The watch is compatible with Samsung Android, other Android and iOS devices and has a 4GB internal memory. You can buy SAMSUNG Gear S3 Frontier Smartwatch from here at ₹ 19,990
Fountain Pen
If your dad is an old soul at heart, nothing can beat a good old fountain pen for him to write down his thoughts in a diary. Classy and eternal, the fountain pen could be a perfect Father's Day gift. You can buy Gold Leaf Neo Baoer 79 Starwalker Cross Line Fountain Pen from here at ₹ 334.
Kindle
If your father is one of the bookish sorts, this is the perfect gift to show him you care. Your dad can read endless books on Kindle Paperwhite (10th Generation), 6 inch display with built-in light, 8 GB, waterproof, Wi-Fi. You can buy your dad a Kindle here at ₹ 12,999.
Digital SLR camera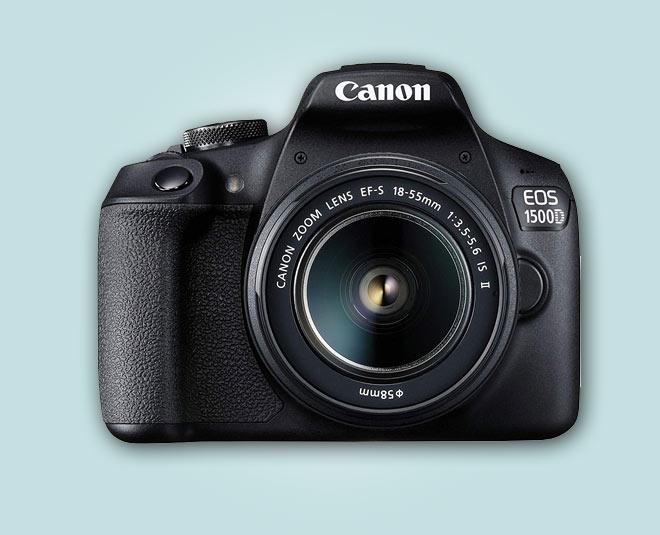 A digital camera will not only allow your dad to capture all those moments he wants to preserve for life but will also be the perfect catalyst to tickle the hidden photographer in him. Canon 1500D Digital SLR Camera could be the perfect beginners kit for him. Buy the DSLR here at ₹ 25,990.
Cufflinks
Nothing screams class more than a set of perfectly made cufflinks. The accessory could perfectly round of your dad's ensemble when he is out for a formal meeting or party.
Must Read Father's Day: A Handy Guide To Pamper Your Dad!
Tie
Why not gift your father an entire blazer accessory set? The set which comes with a tie, cufflink pocket square, socks, and lapel pin will set him up for any formal engagement.
Leather Wallet
Something that never goes out of use, a wallet could be the perfect utilitarian gift to give dad during Father's Day. Wallets are subject to a lot of wear and tear and a new wallet is always a welcome addition. You can gift your dad a genuine leather wallet. Try HORNBULL Brown Men's Wallet that you can buy from here at ₹ 549.
Perfume
Nothing screams more chic than gifting dad an amazing perfume, while there is a host of varieties out there, go in for something that your dad will like, rather than one you would wear instead. A musky, old full-bodied perfume would perhaps be the best gift you could give your father.
Coffee Mugs
A perfect Father's Day gift, coffee mugs can be a welcome addition for his early morning beverage. The mugs never go old and are a constant reminder of the bond you share with your dad.