Sweet cravings taking over you and there is nothing to eat? Fret no more and make a quick dessert for yourself. Chocolate is probably the only thing which is equally liked by people of all ages, alike. With its sweet taste and creamy texture, chocolate can single-handedly lift up your mood. These easy-peasy recipes are not only easy to make but are also a finger-licking delight. All you need is cocoa powder and some basic kitchen ingredients. So, put on your chef's hat and get to work.
Banana Chocolate Pops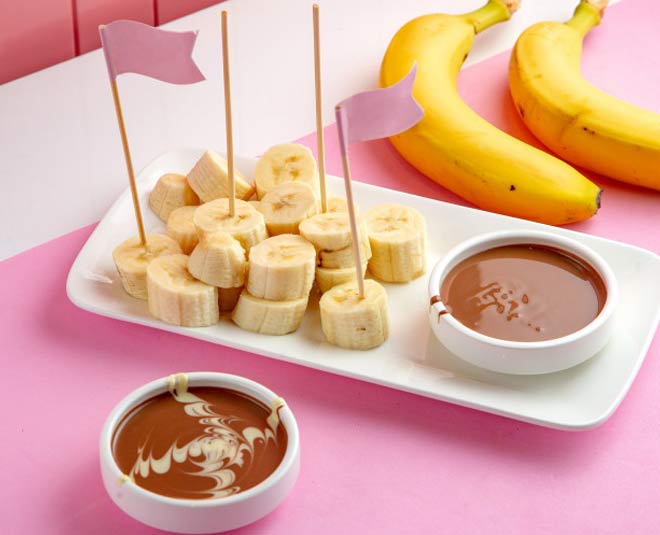 Wish to give bananas a sweet twist? Try these chocolate covered banana pops, which will become your favourite snacks in no time.
Ingredients required: 2 bananas, 2 tbsp cocoa powder, 4 tbsp chocolate syrup, crushed nuts.
Steps to make the pops-
Step 1- Cut the banana into thick pieces.
Step 2- Now in a bowl, mix cocoa powder and chocolate syrup.
Step 3- Dip your bananas in the choco paste, one by one.
Step 4- Once properly covered with chocolate, sprinkle crushed nuts on them.
Step 5- Now place the pieces on a tray and freeze for 10 minutes.
Enjoy this healthy dessert which is also surprisingly delicious.
Mug Brownie
A quick brownie dessert is all you need to satiate your sweet cravings. This easy brownie will be prepared in a jiffy and all you need for this is a mug.
Ingredients required: 2 tbsp maida, 2 tbsp cocoa powder, 2 tbsp milk, 2 tbsp sugar and 1 tbsp oil.
Steps to make the brownie-
Step 1- Put all the dry ingredients in the mug and mix together.
Step 2- Now add oil and milk in it.
Step 3- Combine it to form a thick paste.
Step 4- Put your mug in the microwave for just a minute.
Tada! Your tempting chocolate brownie is ready to be savoured.
Don't Miss: Your After-Meal Dessert Is Sorted With These Easy Blueberry Mug Muffins
Date Choco Balls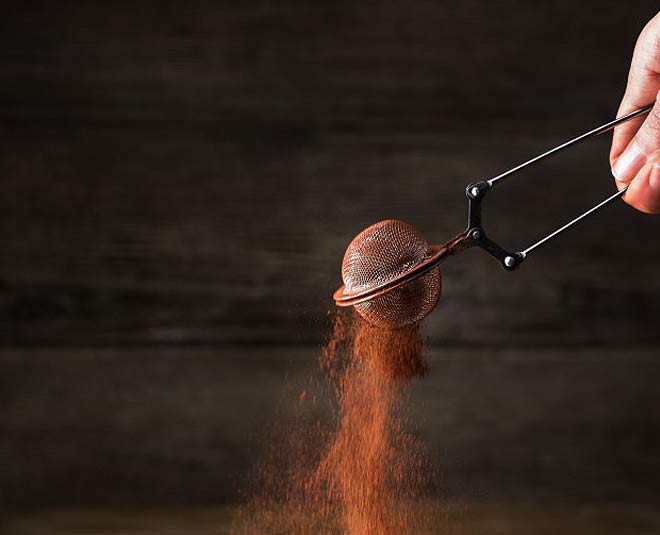 What's better than healthy yet tasty snacks, which also refills your energy levels? This quick recipe will do the same for you.
Ingredients required: Cup of Seedless dates, half cup choco chips, crushed cashews, some raisins, 4 tbsp cocoa powder, 2 tbsp condensed milk.
Steps to make the balls-
Step 1- Add cocoa powder and condensed milk to a bowl.
Step 2- Mix them well and then add all the other ingredients.
Step 3- Combine, until they form a lumpy and thick mixture.
Step 4- Divide into small balls and refrigerate for 15-20 minutes.
You can enjoy these balls by dipping them into chocolate syrup or eating them with ice-cream. The nuts and dates will provide you the much-needed nutrition and energy.
Don't Miss: These Tips Will Help You Make Your Non-Stick Pan And Kadhai Last Longer
Bread Spread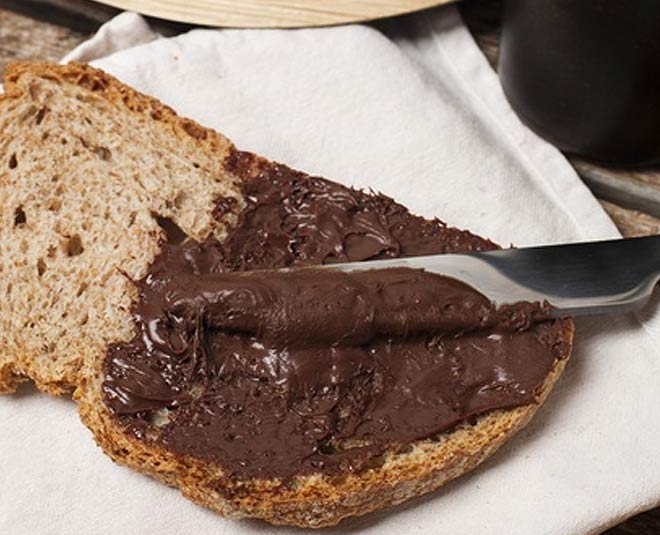 Bored of spreading the usual jam and butter on your bread slices. Take a tasty detour and try this amazing choco bread spread.
Ingredients required: 2 tbsp sweetened condensed milk, 2 tbsp cocoa powder, 2 drops of vanilla essence, 1 tbsp butter, 1 tbsp honey, half cup water and some crushed almonds.
Steps to make the spread-
Step 1- Boil half cup of water in a pot and add cocoa powder in it.
Step 2- Now add condensed milk, honey, butter and vanilla essence in it.
Step 3- Keep stirring to ensure that there are no lumps in it.
Step 4- Turn off the gas, when the mixture starts getting thick.
Step 5- Add crushed almonds to it and let it cool down.
Step 6- You can also give the mixture a stir in a grinder jar, if you want your almonds properly blended in the spread.
This finger-licking spread will only break the monotony of your everyday breakfast but can also be savoured as a standalone snack.
For more such recipes and tips, stay tuned to HerZindagi.com