Despite the fact they are called water chestnuts typically speaking they are not nuts at all, they are aquatic in nature and are tuber vegetables which grow in paddy fields, shallow lakes, ponds and marshes, while chestnuts also known as tree chestnuts grow on chestnut trees and are very common in united states, several parts of Asia and Europe on the whole. Water chestnuts are not only available fresh these days but also in tins and cans preserved in brine solution, while some also do it in pickled version and some also process it into flour form as we know it as Singhare ka Atta which can be used in a number of ways too.
Let's have a look at a few simple-easy to make global variety of recipes with water chestnuts.
Recipe 1- Herbed Water Chestnut Soup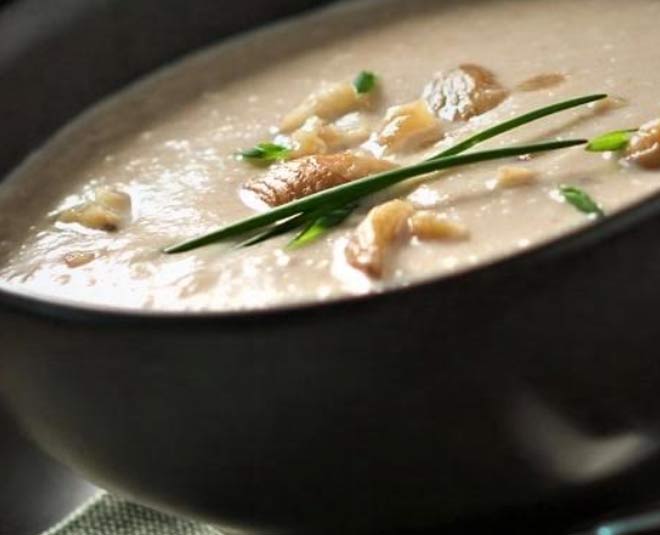 Ingredients:
Water Chestnuts- Fresh/Tinned- 8-10 Pieces, Sliced.
Oil-1 Tsp
Butter- 1 Tsp
Garlic-1 Tsp Chopped
Onion-1 Small Chopped
Celery-1-2 Stalks Chopped
Potato- 1 Med Sized, Peeled And Roughly Cut
Salt And Crushed Black Pepper To Taste
Mixed Herbs-1/2 Tsp
Chili Flakes-1/4 Tsp
White Sesame Seeds-1 Tsp
Parsley/Coriander- 2 Tsp Chopped.
Cream-2 Tsp
Cashew Paste-2 Tsp
Water/Veg Stock- 3-4 Cups
Additional add on ingredients to the soup can a variety of veg/non-veg ingredients a few are listed here
For Veg Options: Broccoli, Zucchini, Mushrooms, Babycorn
For Non-Veg: Boiled Chicken Cubes, Saute Prawns, Sliced Chicken Sausages.
Method:
Prepare all the ingredients for the soup
In a sauce pan heat oil and butter and add in the garlic, onions and celery and saute for a few seconds.
Add in the potatoes, seasonings, herbs, chili flakes, sesame seeds and mix well.
Now add in the chestnuts and add water/stock and allow to cook on medium flame until potatoes are soft enough to blend and puree.
allow the soup to cool for some time then puree or blend it and strain it out, bring it back to a boil add in the cashew paste and adjust texture using water or stock.
Serve hot garnished with a few more sliced water chestnuts, parsley/coriander leaves. We can add the choice of boiled/cooked veg or non-veg options into the soup bowl at the base and pour the piping hot soup over and serve it.
Recipe 2- Thai Style Water Chestnut & Chicken Curry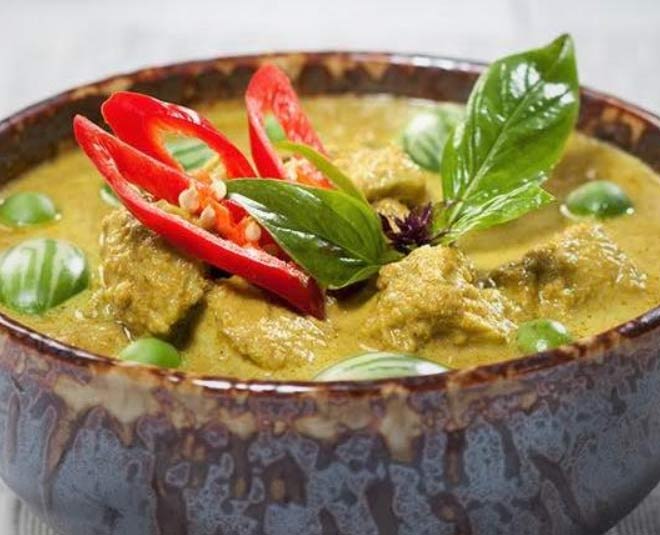 Ingredients:
Oil- 2 Tsp
Lemon Grass- 4-5 Pieces Cut Into 1 Inch.
Fresh Basil Leaves- 6-8 No
Galangal- 2-3 Pieces Cut Into 1 Inch.
Birds Eye Thai Red Chilies- 4-5 No
Boneless Chicken- 250 Gms Cut Into Cubes
Water Chestnuts- 8-10 No Cut 1 X 2
Thai Green Curry Paste- 2 Tbsp.
Water/Chicken Stock- 2-3 Cups
Thick Coconut Milk-2 Cups
Salt To Taste
Corn Flour Powder Mixed With Water-2 -3 Tbsp.
Baby Brinjal- 2-3 Cut 1 X 2
Assorted Veggies Of Your Choice May Be Added.
Method:
Heat oil in a pan add in the lemon grass, galangal, basil, chilies and the green curry paste, saute for 1 min.
Add in little water/stock and mix, add in the chicken cubes, brinjal along with any other assorted veggies of your choice.
Add a little salt to taste, stock enough to cover the chicken and veggies and allow to cook on a medium flame for 12- 15 mins.
Now add in the water chestnuts, coconut milk and corn flour slurry mixture and allow to simmer for another 12-15 mins or until tender.
Check for texture, taste and adjust as desired, garnish the curry with fresh basil leaves, Thai red chilies and serve with steamed jasmine rice.
Recipe 3- Stir Fried Water Chestnuts In Hot Chili Sauce
Ingredients:
Oil- 2 Tsp
Garlic- 1 Tsp Chopped
Ginger -1 Tsp Shredded
Green Chilies-2 Tsp
Spring Onion-3-4 No, Sliced.
Water Chestnuts- 10-12 No Cut Into Halves.
Carrots- ½ No Sliced
French Beans/ Snow Peas- 100 Gms
Yellow Capsicum/Red Capsicum-1/2 No Cut Into Cubes
Mushrooms- 4-5 Cut 1 X2
As An Option We Can Use Boneless Chicken Cubes/Strips As Well.
Assorted Vegetables Like Pak Choy, Broccoli, Zucchini, Asparagus Etc Can Also Be Added To The Stir Fry Recipe.
Salt And Crushed Black Pepper To Taste
Soy Sauce- 1 Tsp
Red Chili Sauce/Schezuan Sauce- 2-3 Tsp.
Water/Stock- 1 Cup
Corn Flour Water Solution To Thicken Up- 2 Tbsp.
White Sesame Seeds- 2 Tsp Toasted
Method:
Prepare all the ingredients for the recipe as listed.
Heat oil in a wok/pan add in the ginger, garlic, chilies and saute, add in sliced onions cook for 30 seconds.
Add in all the colorful vegetables/chicken pieces and saute on a high flame for a couple of minutes, add in the seasonings, sauces and little stock and allow to cook for 5-6 mins on a medium flame. To reduce cooking time, we can also blanch the tough vegetables and add them in.
Finally add in the water chestnuts mix it in and allow to cook for 2-3 mins, now add in the corn flour slurry mixture and thicken up the dish a little.
Garnish with fresh herbs/ spring onion greens/toasted white sesame seeds and serve hot as a side dish/ main course.
Recipe 4- Masaledaar Water Chestnut Wok Pulao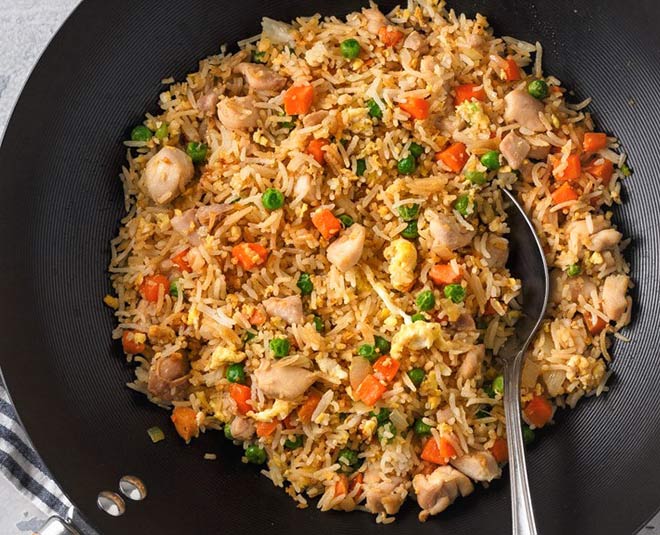 Ingredient:
Oil -2 Tsp
Ginger- 1 Tsp Chopped
Garlic-1 Tsp Chopped
Green Chillies-2-3 Chopped
Rice-1 Cup Boiled
Chicken- ½ Cup Boneless, Boiled Cut Into Cubes.
Egg-1 No
Water Chestnuts- 5-6 No Cut 1 X 2
Green Peas- ¼ Cup Boiled
Carrot-1/2 No Cut Into Small Cubes.
Spring Onion-2-3 Sliced And 2 Tbsp. Spring Onion Greens, Chopped.
Salt To Taste
Black Pepper Powder-1/4 Tsp
Garam Masala Powder-1/2 Tsp
Chat Masala-1/2 Tsp
Lime Juice- 2 Tsp
Soy Sauce-2 Tsp
Honey-1 Tsp
Red Chili Sauce/Schezuan Chutney- 2 Tsp
Method:
Prepare all the ingredients as listed in the recipe. Choose between options for vegetables/ non-vegetarian ingredients like sausages/salami/ roast sliced meat/chicken/ saute prawns etc.
Heat oil in a wok/kadai and saute the ginger, garlic, chilies and onions for a few seconds, add in the chicken and or vegetables and toss them well for a minute.
Add in the seasonings, spices to taste and sauces to taste and allow the veggies to cook for a few minutes, add a little water if desired to prevent burning or sticking at the base.
Add in the cooked rice, scrambled egg if being used and spring onions and mix well, cook for further 2-3 mins on a medium flame.
Serve hot.
Recipe 5- On A Sweet Note With Water Chestnuts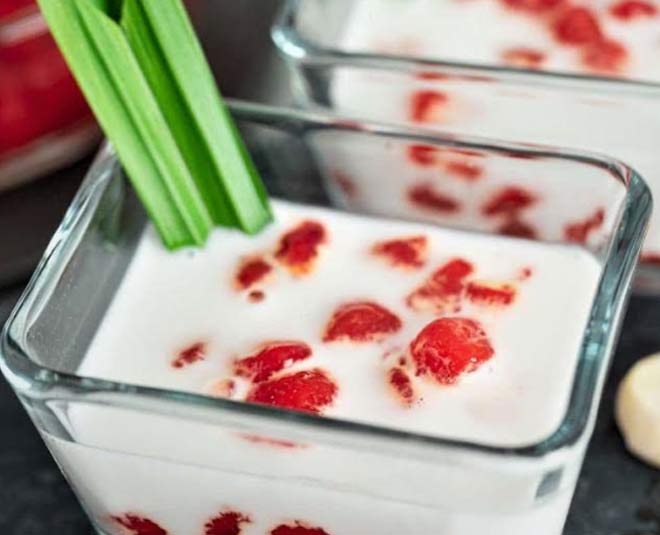 Ingredients:
Water Chestnuts- 10-12 No, Cut 1 X 2
Coconut Milk/ Coconut Cream- 2 Cups
Sugar- To Taste/Condensed Milk- To Taste
Pandan Leaves/ Lemon Grass- 4-5 No
Pinch Of Salt
Crushed Ice For The Bed To Serve On
Rose Syrup- ¼ Cup
Corn Flour/ Rice Flour- 2 Tsp
Water- For Boiling 500 Ml
Method:
To prepare the red rubies for the dessert, cut the water chestnuts and soak in the rose syrup for 4-5 hours, drain them and coat with dry flour of your choice.
Boil water in a saucepan and add the water chestnuts into the boiling water and cook until they float on the surface in a couple of minutes.
Remove the water chestnuts and place them in ice cold water.
In a saucepan warm the coconut milk/cream and add in pinch of salt, pandan leaves or lemon grass, add sugar or condensed milk and stir well, cook for a couple of minutes, remove and set aside to cool.
To present the dessert, choose small dessert cups, glasses and place the sweetened coconut milk at the base, top with a few ruby red coloured water chestnuts and add more coconut cream mixture as desired, serve it chilled for best taste and flavor.
Recipe 6- Water Chestnuts Ka Halwa
Ingredients:
Water Chestnut Flour/ Singhare Ka Atta- ½ Cup
Ghee- ½ Cup
Boiling Water- 1 Cup
Sugar-1/2 Cup
Elaichi Powder-1/4 Tsp
Almonds-3-4 Sliced
Cashews-3-4 Sliced
Raisins-5-6 Sliced.
Water Chestnuts- 4-5 Sliced.
As A Variation To Reduce Sugar, Date Puree Can Be Added As Well.
Method:
Heat ghee in a thick bottomed pan add in the singhare ka atta and roast until it turns light brown in color it will take a few minutes for the same, keep the flame on low to medium.
Now add in the boiling water to the pan and stir well to avoid lump formation. Once the liquid is absorbed add in sugar and mix well, stir constantly until traces of ghee are visible from the sides.
Finally flavor the halwa with elaichi powder and assorted sliced nuts, mix well and serve warm.
Chef Kaviraj Khialani is a renowned celebrity Master Chef with varied experience in hospitality and airlines. Apart from that, he is an author, food writer, food designer, consultant, and creative cuisine specialist. If liked these recipes then stay tuned to Herzindagi for more such stories.