With monsoon having made its presence felt, what can be better than a slice of warm and oozy pie as you watch the rains lash outside against window panes. The classic chicken pot pie recipe has a flaky, buttery crust and a creamy sauce along with a hearty mix of chicken and vegetables that can be a perfect monsoon edible. Plus, it's super easy to make and so, anyone can turn a chef, with this recipe.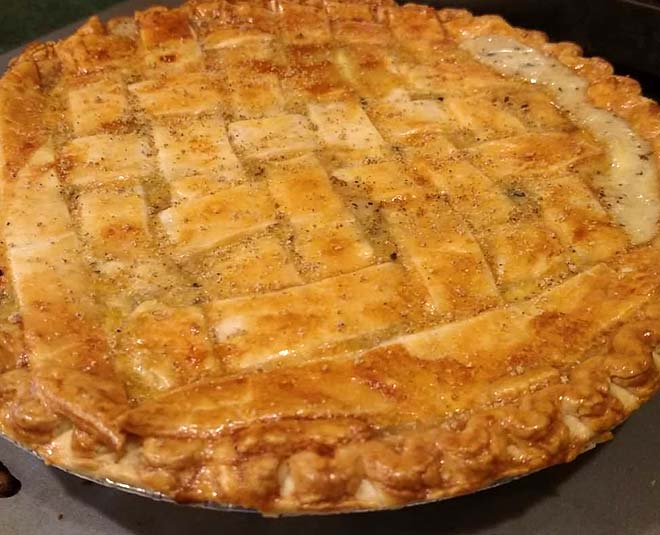 Ingredients
Crust
1 box of pie crusts. Soften the crusts as directed on the box.
Filling
1/3 cup butter
1/3 cup onion chopped
1/3 cup all-purpose flour
1/2 tsp salt
1/4 tbsp pepper
1 3/4 chicken broth
1/2 cup milk
2 1/2 cups shredded cooked chicken
2 cups diced vegetables including broccoli, potatoes, carrots, cauliflower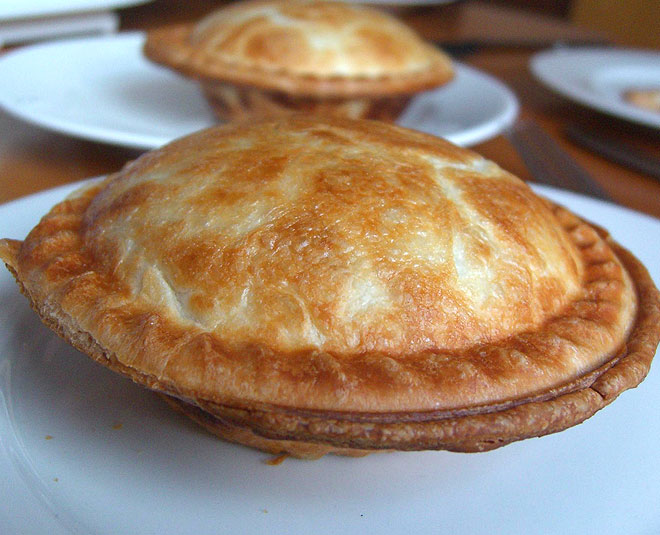 Method
Heat the oven to hot. Prepare pie crusts as directed on box for Two Christ Pie using a 9-inch glass pie pan.
Heat oven to 425°F. Prepare pie crusts as directed on box for Two-Crust Pie using a 9-inch glass pie pan. You can buy a glass pie pan from here at ₹ 2,390.
Melt butter over medium heat. Add onion; cook 2 minutes, stirring frequently, until tender in a saucepan. You can buy a saucepan from here at ₹ 275.
Gradually stir in broth and milk, cooking and stirring until bubbly and thickened.
Stir in shredded or diced chicken and mixed vegetables.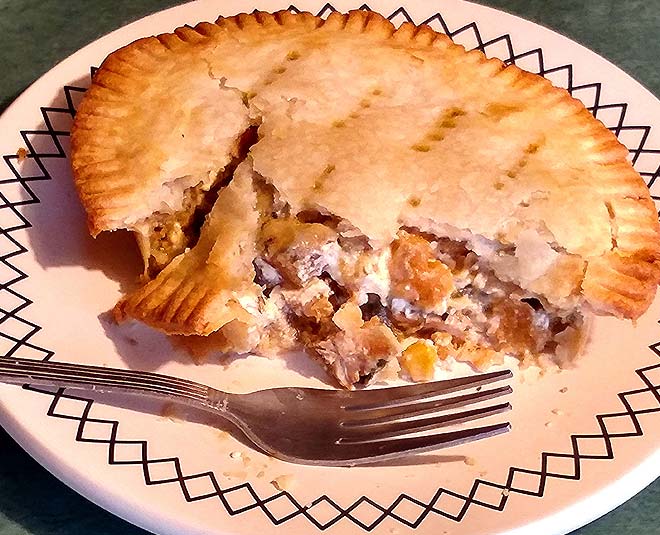 Must Read Love Chicken? Try These Scrumptious Recipes From Around The World!
Spoon chicken mixture into crust-lined pan. Top with second crust; seal edge and flute. Cut slits in several places in top crust.
Bake 30 to 40 minutes or until crust is golden brown. (You can buy an oven at a discounted price of ₹ 3,383 from here).
Let stand 5 minutes before serving.