To stop your growling stomach from hunger and to make your day run smoothly, you must begin your day with a healthy and hearty breakfast. So, we present you some egg breakfast recipe. These recipes are loaded with the goodness of eggs and mayo and will be a perfect breakfast for all ages! So, serve these tempting dishes with a cup of tea or coffee and relish the amazing flavours of your meal.
Egg And Mayo Sandwich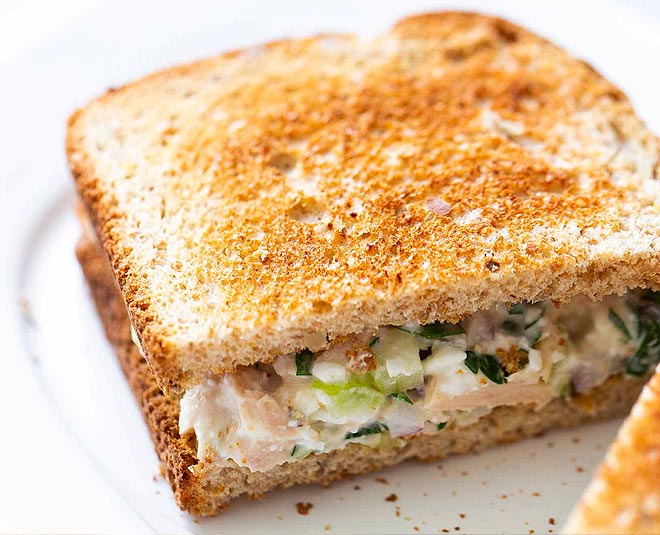 Eggs are one of the most preferred sources of protein and are loaded with good nutrients and this is a yummy twist given to plain and simple boiled eggs.
Ingredients
2 boiled eggs
2 slices of multigrain bread
1 tablespoon mayonnaise
Salt, according to your taste
½ teaspoon pepper
½ teaspoon mustard
Directions
Boil the eggs for 10-12 minutes by dunking them in hot water.
After the eggs boil, drain water and place the eggs in cold water. Start peeling and chopping them.
Mash the chopped eggs with a spoon.
Add the mayonnaise and mustard to it and mix it well.
Take a bread slice, and evenly spread the egg mixture on it.
Cover it up with the other bread slices and serve!
Cheese Egg Omelet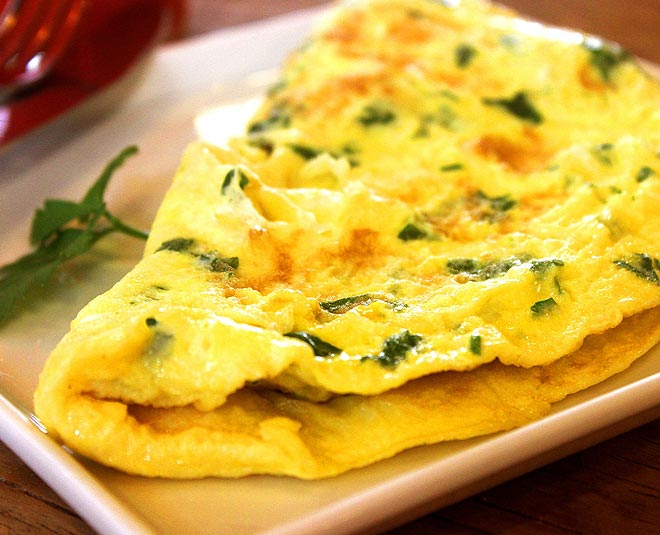 People will surely love this creamy, fluffy and almost custard-like inside omelet.
Ingredients
2 eggs
½ cup onions
Salt, according to your taste
Chopped coriander leaves
1 ¼ tsp oil
¼ cup cheese
Chilli powder, according to taste
Turmeric powder- a pinch
Directions
Whisk eggs in a bowl.
Heat oil in a pan, and add onions in it. Saute on a high flame for a minute.
Add turmeric powder, chili powder, and garam masala. Mix well.
Reduce the flame to medium and pour the whisked egg mixture.
Let it cook until edges begin to set (about 2 minutes). Now, gently lift the edge of omelet, tilting pan to allow some uncooked egg mixture to come in contact with the pan.
Repeat procedure on the opposite edge. Continue cooking until center is just set.
Using a spatula, loosen up the omelet and fold in half.
Carefully slide omelet onto a platter, and sprinkle some cheese on it.
Soft And Creamy Scrambled Eggs!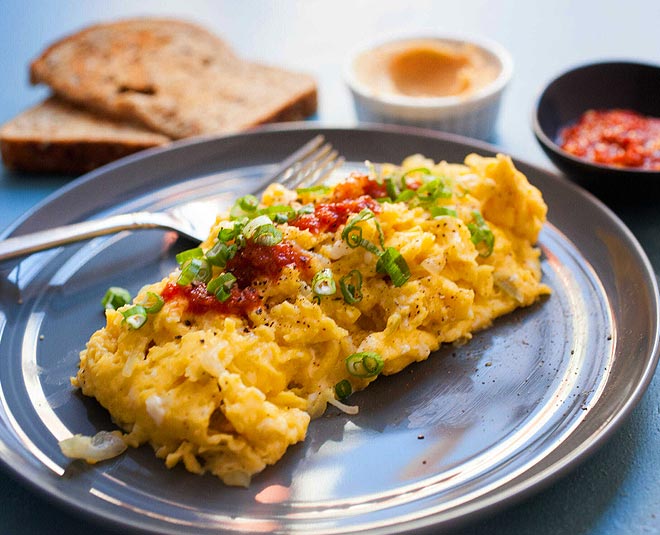 Ingredients
½ tablespoon butter
4 large eggs
Salt, according to your taste
Directions
Melt the butter in a medium pan over medium flame.
Crack eggs into a bowl, add a pinch of salt and whisk it well.
Pour the eggs in a pan and immediately use a spatula to swirl in small circles around the pan.
Don't stop until the eggs look slightly thickened and small curds begin to form.
Using a spatula, make long sweeps across the pan until you see larger, creamy curds.
When the eggs are softly set, remove the pan from the heat.
Serve with an extra sprinkle of salt and enjoy!
Stay tuned to HerZindagi for more such articles.