Flair, fire, and finesse- Ami Shroff is an epitome of all that. And more! Meet India's first female flair bartender. Juggling bottles and playing with fire, Ami has smashed taboos and stereotypes, serving up one drink at a time. Ami Shroff spoke exclusively to HerZindagi about #BandhanNahiAzaadi campaign talking about her journey and inspirations.
Bartender, mixologist and a flair artist, as a teenager, Ami was quite oblivious of what lay ahead for her. She was studying Philosophy and political science in Jai Hind college in Mumbai. To make a little pocket money, Ami began working part-time for events. This is where she was drawn to bartending and particularly flair bartending.
HZ: Tell us how you picked up bartending as a career choice?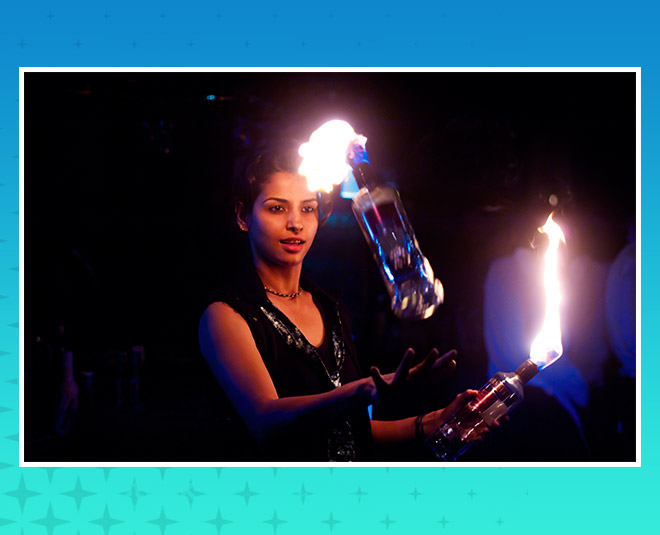 Ami: It started off as a hobby and became a profession somewhere down the line. And it's been going on since then. Flair pulled me in, bartending seemed fun and exciting especially as an 18-year-old. It seemed like an interesting profession and the bar felt like a stage to showcase my creativity.
Flair bartending is showmanship. In Ami's case show-woman ship. Despite having no formal training, Ami picked up the tricks and tips. Throwing bottles in the air, flipping them and pouring drinks, concocting recipes and chasing her curiosity that was fast becoming her passion.
HZ: Was it tough convincing your parents of your unconventional career choice?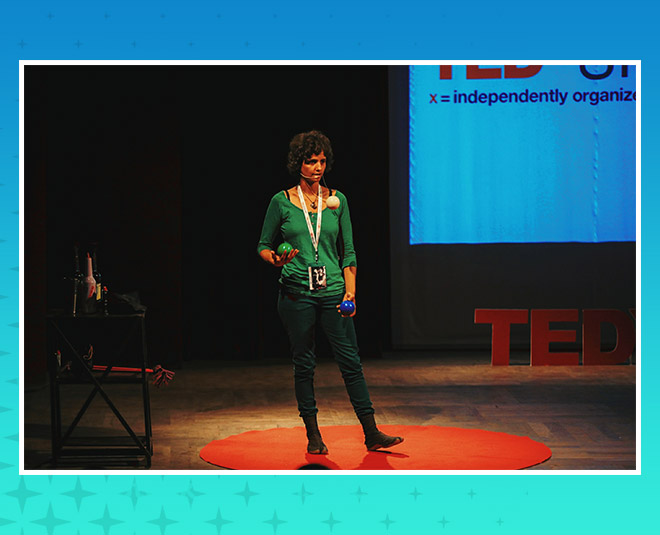 Ami: Initially I hadn't told my parents that I was bartending, because my father, especially, was extremely concerned about my safety. But once they knew that it was of my interest and I was already doing it, they supported me, full power. My parents are super cool and very open-minded but I didn't quite realise that when I was 18. Now I understand sexism better and I feel blessed to have grown up in a family where I wasn't restricted or treated differently only because I was a girl. And that's thanks to my awesome parents.
Ami today realizes, that the support of her parents and the freedom of choice, which she might have taken for granted then, went a long way in making her what she is today.
HZ: What reactions did you get from patrons?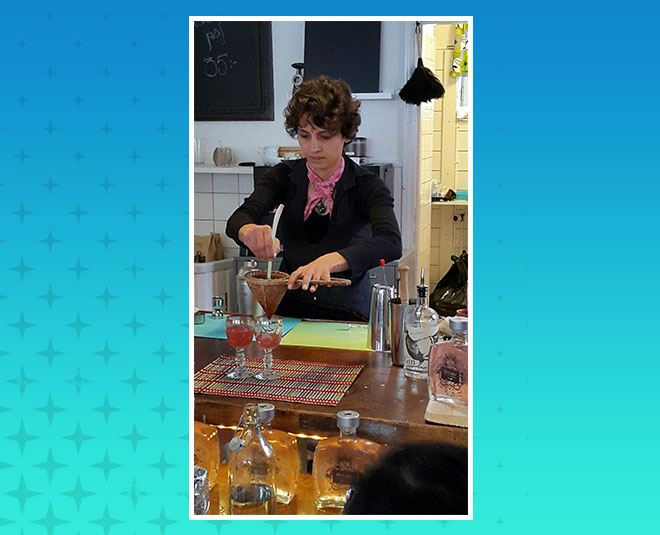 Ami: Mostly always positive. Some cool, some surprised and very few chauvinistic reactions. But then again, not everyone expresses what they really think.
Don't Miss: Meet The Real Life Singham, Kerala IPS Officer Merin Joseph Who Nabbed Child Rape Accused From Saudi
HZ: Often women are held back or not supported for their choices that are touted 'unsafe' for them, in the name of "protection" they are restricted. How did you combat that thought considering your workplace would be a bar?
Ami: As far as safety goes, India is not a safe place for women, rather, not safe for anyone who is not gendered male. And the only way to make it safer for ourselves is to get out, speak up and enter spaces unknown or even the ones that scare us. That would be the best way to protect ourselves. Even if we are afraid, let's pretend not to be, and believe it. In fact after all these years, I find it much safer inside the bar than outside it.
Ami believes that women need to reclaim spaces. A dark street or a dingy bar may be unsafe for one woman, but what if there were 20 women there? What if the bartender was a woman, what if the din of the bar was dominantly the chatter of women. Would space still be an unsafe zone? 15 years since Ami has been behind the bar though, she has not seen a significant change.
HZ: When you entered the field were there any women bartenders? Do you see that changing now?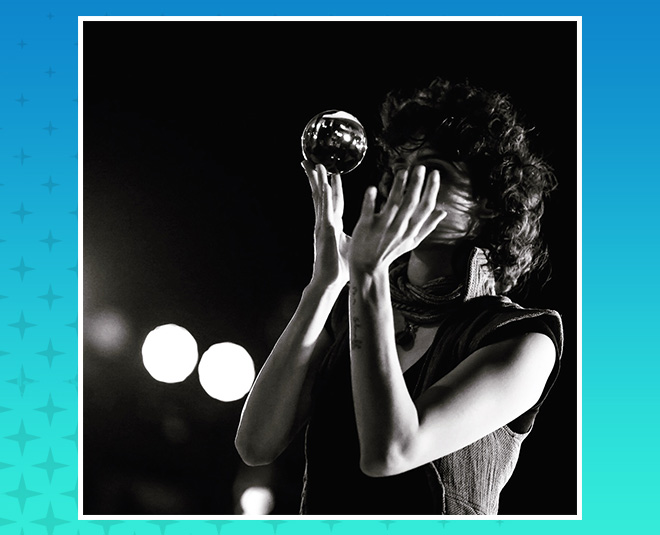 Ami: Don't really see much of a change. There is a very small increase in women if you compare the ratio. 15 years ago the bar industry was much smaller than it is today thus the number of men in the profession have also increased significantly. If the number of women in the bar were probably 1 in 1000. Now that might just have become 2 in 1000. Won't call that much of a change for a 15 year period, while the industry has been booming.
While the lack of women brings a demand for more women in the profession, there is also a regressive mentality of people from within the profession to judge this demand as the benefit of being a woman, or how we might undeservingly get paid more than the men. That mentality hasn't changed in the last 15 years.
The internal and external pressures, notwithstanding, Ami Shroff has marched on as a fearless, feisty, flair bartender, setting an example for lakhs of women who hesitate to chase their dreams.
HZ: Any message for women who are reading your story for inspiration- any words on how to break the glass ceiling and taboos?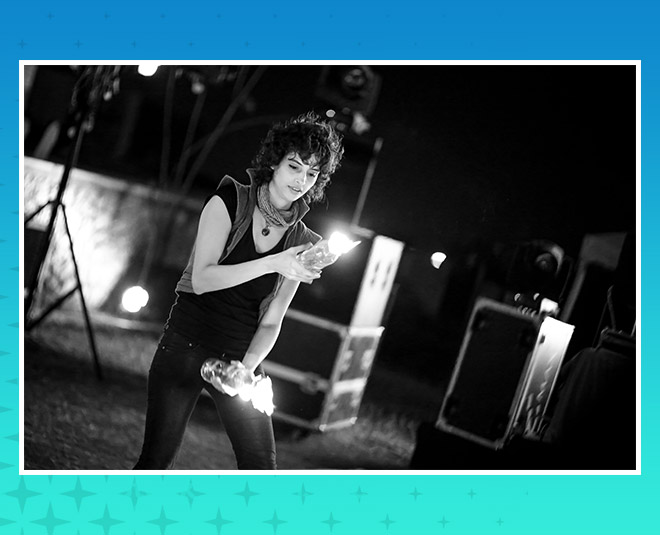 Ami: Breathe, and ditch the patriarchal norms that we may have adopted all our lives. Be kind to yourself and less apologetic about being who you are.
Ami Shroff, truly a representation of what a person can achieve if they have the freedom to chase their dreams.


Did you like this article ?