It is no rocket science that water is the most essential liquid that there is. Regular consumption of water, at least 6-8 glasses a day is recommended for a healthy lifestyle. Water is good for the skin, digestion, hair, you name it, water works for everything!
We understand water can sometimes get a little boring. No matter how important it is for us, we often find ourselves dehydrated due to lesser consumption of water.
To make sure water is adequately induced in your body, in the most healthy and yummy way possible, we have come up with 5 recipes of induced water that work miraculously for your body!
Watermelon And Mint Water
An extremely refreshing drink, watermelon and mint cooler is an ideal summer drink! It is great for detox and is also known to flush out toxins from the body. This is because watermelon is known to help improve liver function. Watermelon also contains a high amount of vitamin C which is great for your immune system. Mint leaves on the other hand, work well for improving digestion. Overall, this refreshing water recipe is a great remedy for summer indigestion and an upset stomach!
Cucumber, Lime And Mint Water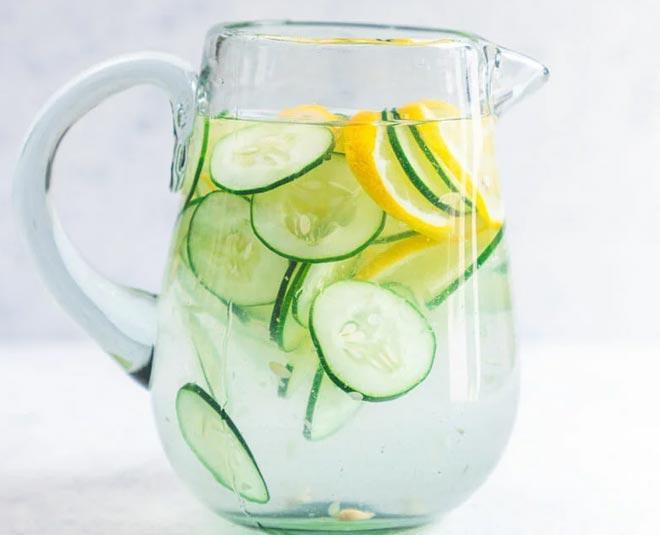 Image Credit: acouplecooks
This refreshing water recipe obviously keeps you hydrated along with aiding weight loss. This is also a great drink for a morning detox. Along with delivering antioxidants to the body, this drink also makes your skin healthy and cucumber in itself is an extremely hydrating ingredient and holds a lot of benefits. This drink is a great cleanser for the body and will instantly make you feel very light.
Apple And Cinnamon Water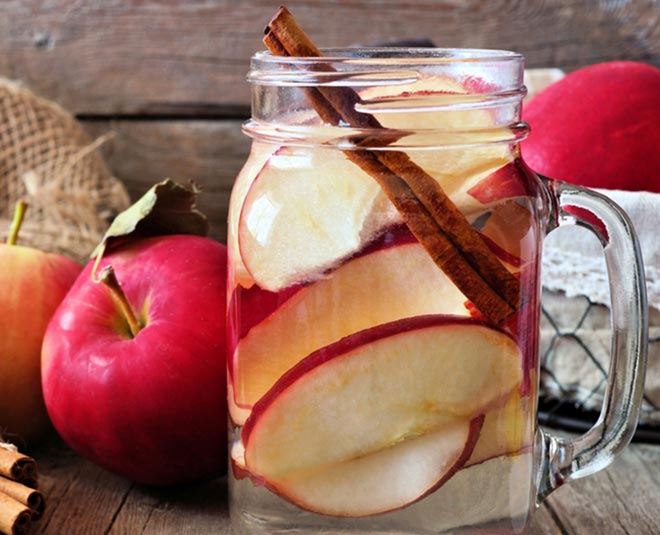 Image Credit: fitelo
The benefits of this infused water are quite a lot. Primarily, apple helps flush out toxins from your liver and cinnamon helps balance the blood sugar level of your body. Cinnamon is also great for boosting your energy levels. To make this drink, all you have to do is take a jar of water, add cinnamon sticks, apples (cut with their skin on) and let it be in the refrigerator overnight. Take it out and the next morning and your drink is ready!
Don't Miss- 6 Alcoholic Drinks And Their Health Benefits
Strawberry, Lime And Mint Water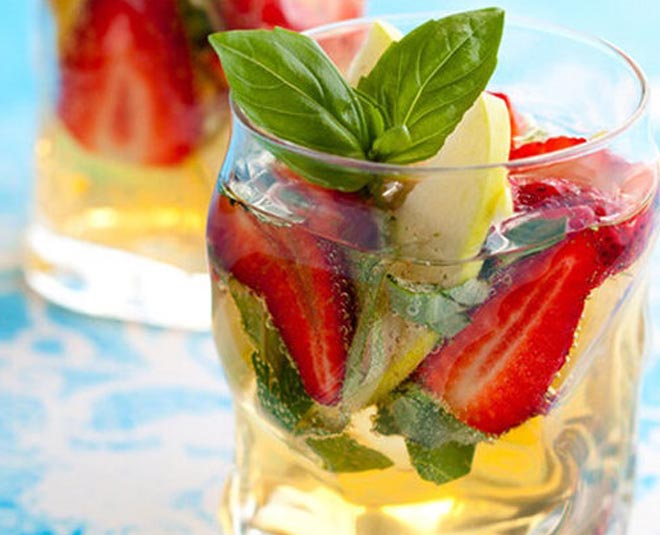 Image Credit: skinnyms
To make this drink, you need to fill a jar with water, add a cup of strawberries, some cucumbers, 2 sliced lemons and ¼ cup of fresh mint leaves. Add some ice cubes to drink instantly or place the jar in the fridge for a few hours and then enjoy your drink. Strawberries are known to strengthen teeth, boost immunity, and even reduce inflammation. This drink is refreshing, looks beautiful and works wonders!
Don't Miss- Drinking Fennel Seeds Water Everyday Can Benefit You In 8 Ways
Lemon And Ginger Water
Lemon and ginger water is known for its cleansing properties. It has a lot of nutrients like potassium, manganese, copper and magnesium. You can make this drink by simply boiling ginger in water for around 15-20 minutes and then straining the liquid. Add one teaspoon of lime juice and a teaspoon of honey if required. Stir well and drink!
We hope you found this article helpful! If you wish to read more such articles, stay tuned to HerZindagi!