We all do numerous things to keep our skin healthy. It is the largest organ of our body and we naturally need to take care of it accordingly. But the fact is that how much ever efforts we make for the skin-deep knowledge and understanding is very crucial which most of us lack.
What we are trying to tell you here is that even the clothing we wear affects our skin tissues. And while there are some fabrics that keep the skin healthy and in great condition, some fabrics wear and tear the skin tissues causing several health hazards for us.
This is why it is important for us to understand which of the fabrics affect the skin worsely and which ones are actually good. If you wish to know more about the same keep scrolling through this article to find out more details about it.
Bamboo Fabric
Bamboo fabric is made by softening the natural bamboo to obtain fibers out of it in order to prepare the yarn. But this fabric is not as good for the skin as soft and glowy it may seem. And hence you must avoid wearing clothing made out of bamboo. Actually, the fabric is rough and stiff, just like the way it exists in its natural form, but you can't notice that without a microscope. That is why this fabric is not fit for donning regularly, furthermore, when the bamboo is softened to make rayon fiber there are several very toxic gases that are released, namely, carbon disulfide, sodium hydroxide, and sulfuric acid. These gases can in turn be very bad when they come in contact with your skin.
Wool
Wool tends to escalate itchiness and irritation on the skin and is very bad for those who already have skin problems. Dermatologists suggest that this fabric is not at all healthy for the skin and can perhaps increase inflammation and flare-up eczema and other such skin conditions. That is why our mothers used to ask us to wear cotton inners before going for a woolen sweater directly. However, you must not confuse this with the softer merino wool as it is not as bad for the skin.
Synthetic Fabrics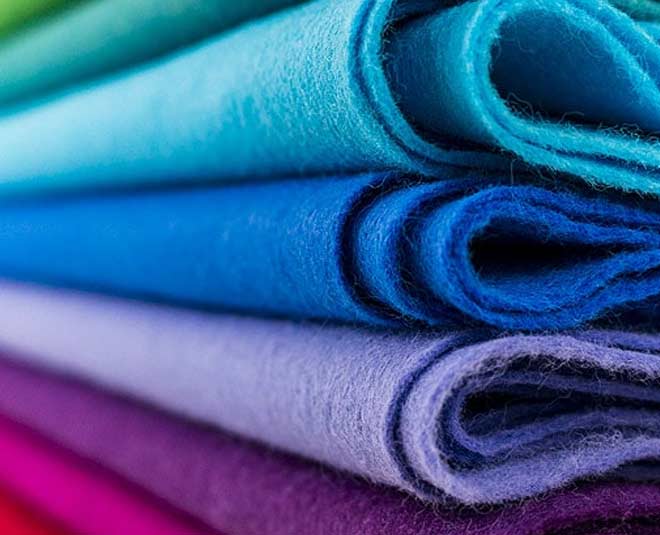 Synthetic fabrics(natural fabric dye colours) are also very bad for the skin, they are created after being treated with numerous toxic chemicals and they are not at all breathable. This implies that the sweat gets accumulated in the skin itself which may subsequently cause problems such as itching, rashes, and redness on the skin. That is why you must avoid synthetic fabrics such as nylon, polyester, acetate, acrylic, rayon, etc.
Don't miss: 10 Fashion Wear Items That We're Taking To 2021
Wrinkle-Resistant Fabrics
In order to get that crease-free look, we often don outfits(outfit ideas from Aditi Rao Hydari) made of wrinkle-resistant fabrics, not knowing how bad they are for us. These fabrics are actually made up of harmful chemicals such as formaldehyde. Which when coming in contact with the skin a lot might cause several conditions both for the skin and the health.
Some Fabrics That Your Skin Loves
Fabrics made out of natural fibers.
Silk fabric
Linen for those hot summers
Cashmere Sweaters for winters
Organic cotton
Merino Wool
Don't miss: Deepika Padukone's Most Practical Winter Looks
If you liked reading this article then stay tuned to Her Zindagi for more such pieces.