In the present times, owning a comfy, soft, good-fitted lingerie has become a requirement. The size can change significantly due to various factors ranging from stress, weight loss or gain, or any medical issue. However, it is important to always have well-fitting lingerie by your side which will be your companion and support at all times.
Due to the pandemic and the numerous deals, purchasing it all online has become second to our nature. But buying the right one can be an issue as we cannot try them out. So here are a few tips by Mr. Siddharth Grover, Director, Groversons Group, that must be kept in mind before investing in them.
Measure Yourself
It is very important to measure your size every 3 months as the size might change depending on your lifestyle. You must measure your band size and cup size before heading out to buy lingerie for yourself. It makes it easy for you to ask for the right size when shopping through physical stores or shopping online without any confusion.
Try It Out
It is highly advisable that you try the lingerie before buying it. Grover shared that "one of the major reasons for giving this tip is that doing so will help you in getting the real touch and feel of the product, and hence you will be able to make a well-informed decision. Another key reason is that different brands have different sizes and hence 34B from one brand might be a different variant in some other brand. Hence, always try the lingerie before purchasing so that you have an idea about the fabric and the fit."
Knowing Your Prefrence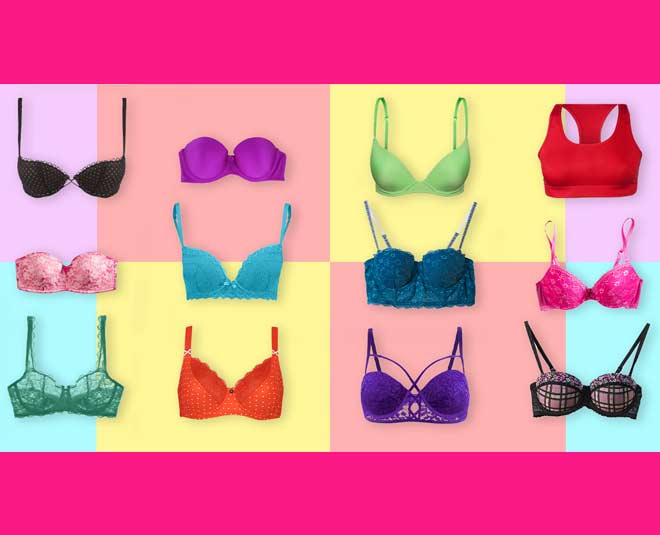 Just like your closet has a space for your branded clothes, your intimate wear deserves a wardrobe too. Your collection should have T-shirt bras which are to be worn under t-shirts and shirts, sports bras for workout regimes, backless and off-shoulder bras for different designer tops and dresses along with a diverse variety of thongs and bikini bottoms and other variants considering that any one single type of innerwear won't go perfectly with all kinds of clothes.
Hence, do your research as to which type of intimate wear is ideal for the type of clothes that you own and pick the right lingerie accordingly!
Don't Miss: From Backless to Strapless, Five Types Of Bras That Will Go With All Your Dresses
Take It Slow
Take it slow and don't hesitate from experimenting. Try a variety of innerwear from the plethora of options available in the market and finally narrow down on your choice as per your liking, comfort and requirement.
Never Sideline Comfort
No matter how luring the lacy bras and undergarments would be, opt only for the ones that are comfortable. Also, take care that the fabric is of good quality and it should be non-irritable and breathable on the skin. Healthy women should always try to buy bras with wider straps so that there is maximum comfort and no digging of straps.
Don't Miss: Lingerie Care: Follow These Tips To Wash & Store Your Bras The Right Way
No matter if you purchase lingerie online or offline, always remember that whatever piece you choose should give you full coverage and shouldn't be a misfit. The market is flooded with ample of designs and variety in styles. All you need to do is be open and flexible to trying out the innovative designs and pick your style as per your comfort and preferences.
Stay tuned to HerZindagi for more tips on investing in lingerie.