Here's How To Pick The Best Fabric For Your Underwear!
Does your lacey underwear give you irritation? You should ideally switch to cotton or another fabric from our list!
As compared to clothing, your undergarments need to be comfortable too. With many types and shapes of underwear available in the market today, are you still confused about what fabric to opt for?
For every need, you will find a different fabric that is going to be the ideal choice for you. Here's a list of popular underwear fabrics and everything they have to offer!
Lace Underwear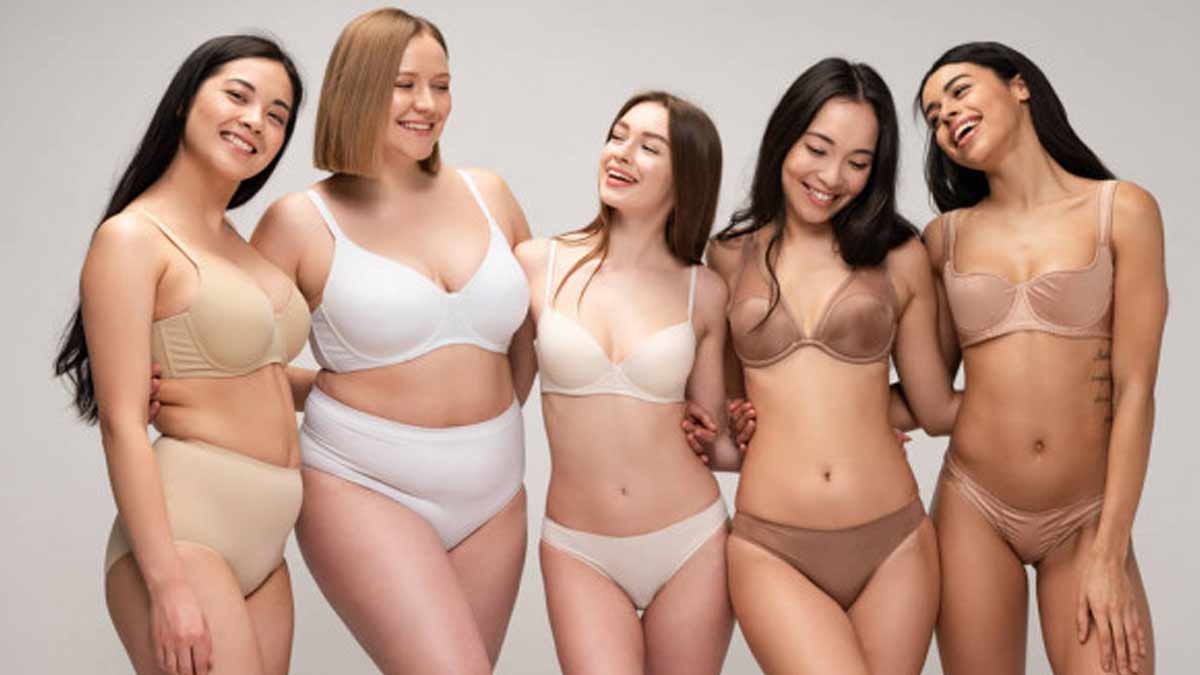 Lace is a piece of very comfortable fabric. It brings a touch of glamour to your undergarments. You can go for panties like panties, G strings, thongs, boyshorts, and bras.
It adds a quality of feminity, making you look sexier. For maximum comfort, you can add a cotton lining, while the rest of the underwear is made of lace.
Read More-Here Are All The Possible Reasons For Your Wedgie!
Cotton Underwear
Cotton fabric for your underwear is an ideal choice as it is lightweight, easy to clean, and made of natural fibers, providing a convenient and effortlessly-soft barrier between your skin and clothing.
Keeping your vaginal health in mind, cotton is one of the best fabrics to opt for! The naturally hypoallergenic fabric is breathable and absorbent, which works wonders when we talk of preventing yeast infections which are typically caused by excess moisture.
If you don't wish to go for all-cotton underwear, you can opt for a cotton lining to your underwear.
Satin Underwear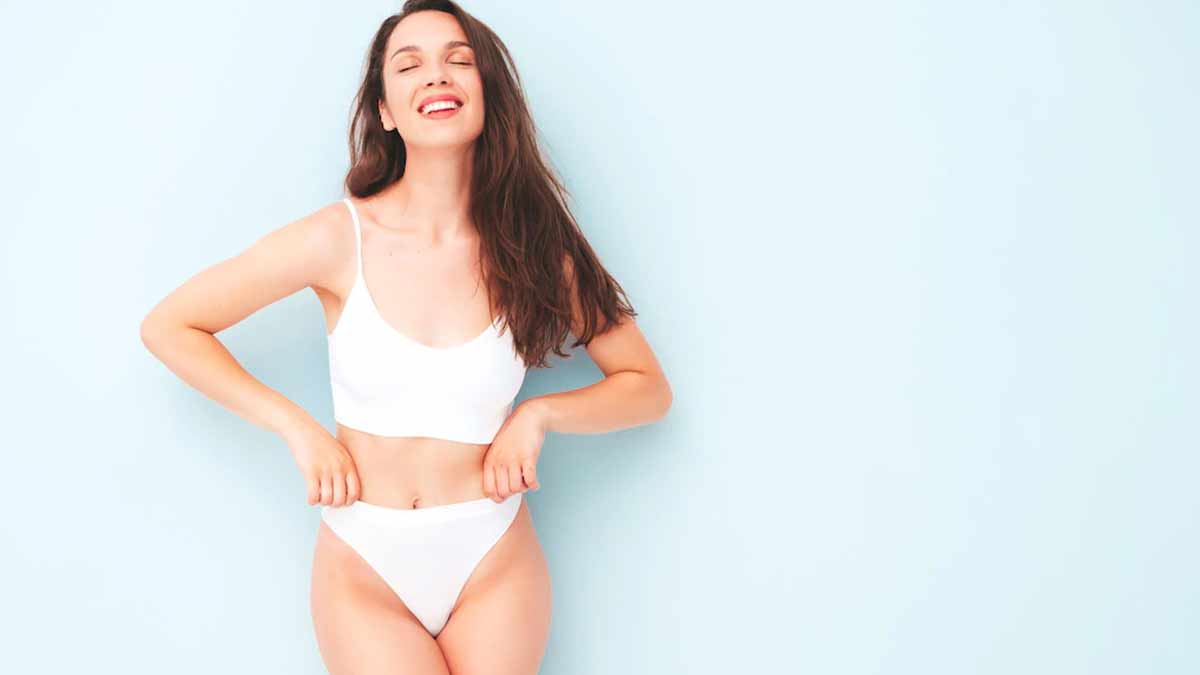 The satin fabric has a smooth and shiny finish to it. The fabric is soft to touch and wear while the fabric may lose its elasticity with time.
The fabric drapes elegantly, making it an ideal choice for honeymoon lingerie.
Net Underwear
Net fabric may look fragile but is super strong and durable. With a four-way stretch, there's much more movement making it the perfect fabric for knickers.
The fabric is transparent, lightweight, breathable, and super stretchy. Underwears made of this fabric are super soft on the skin, making it a good underwear fabric choice.
Read More-Find Out Why Your Vagina Leaves 'Bleached' Patches On Your Panties
Spandex Underwear
Spandex underwear has been a popular choice for women for its incredible stretch and ability to mold to the wearer's skin. It is a popular choice for athleisure wear as well as an on-the-go move.
Spandex fabric offers the perfect balance of comfort and elasticity. Spandex is the best choice for plus-size women as it has an extreme elasticity characteristic itself.
Nylon Underwear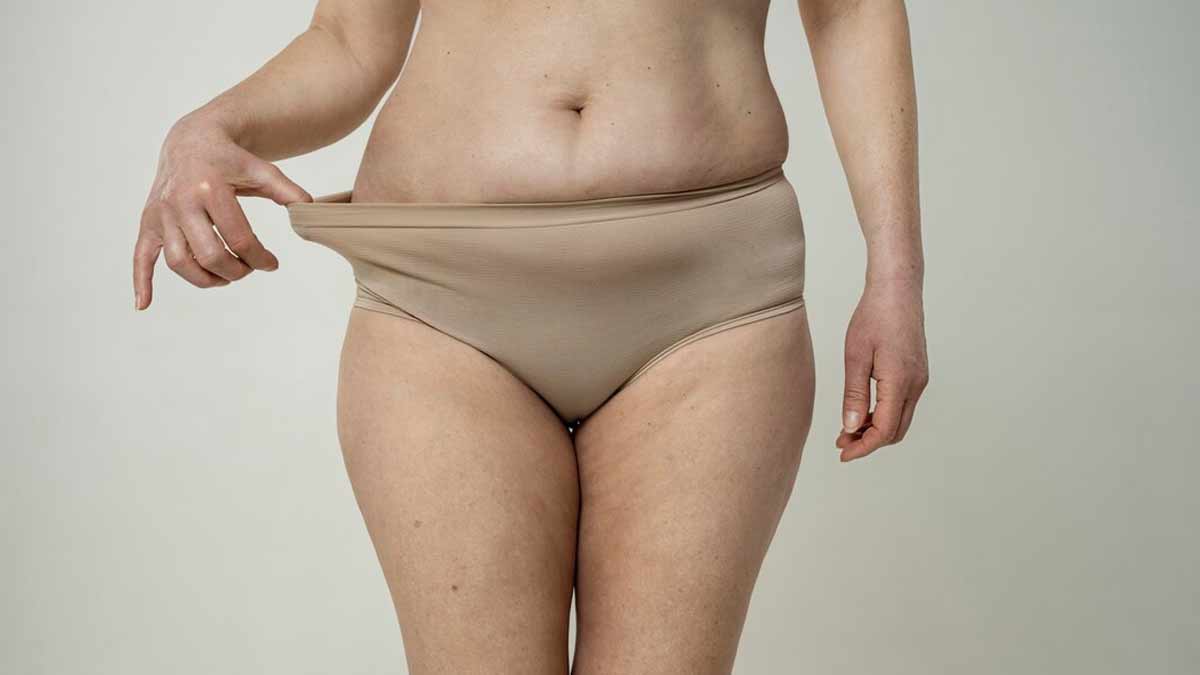 For a silk-like texture, nylon underwear is a great alternative when you don't want to opt for silk underwear. The fabric gives you a smooth feel, almost a naked feeling!
Nylon is a fast-drying fabric and is also wrinkle-free, leaving you the hassle of ironing it before use. It is said that nylon underwear will rarely lose its shape, making it a good choice for the perfect fitting underwear!
Best Fabric For Your Underwear
Cotton has been one of the most popular fabric choices for women when it comes to their underwear, for its health benefits and breathability.
Nylon is a common alternative to silk underwear, for its silky-smooth texture.
Known for its incredible stretch, spandex is a great option for those looking for durability without thickness.
Mesh offers a unique, more aesthetically-inclined approach while providing great ventilation.
Have more questions? Connect with us over our official Instagram and drop us a comment. Stay tuned to HerZindagi for more tips and tricks!