If you are a bride-to-be and are afraid of sitting for long hours for mehendi, then you can opt for simple mandala mehendi designs. These look beautiful and are easy to make at the same time. As these are super easy to make, therefore, you don't have to sit for long hours.
Mandala designs are in trend right now as the newest bride of Bollywood, Alia Bhatt also ditched the heavy mehendi design and went for a simple mandala design. If you also want this design, then here are some ideas for you.
1Chain Design
Instead of going for the basic design, go for a beautiful mandala design with chains. The chain design will add to the beauty of your mehendi. Make sure to create some beautiful designs on your fingers to complete your mehendi.
2Personalised Design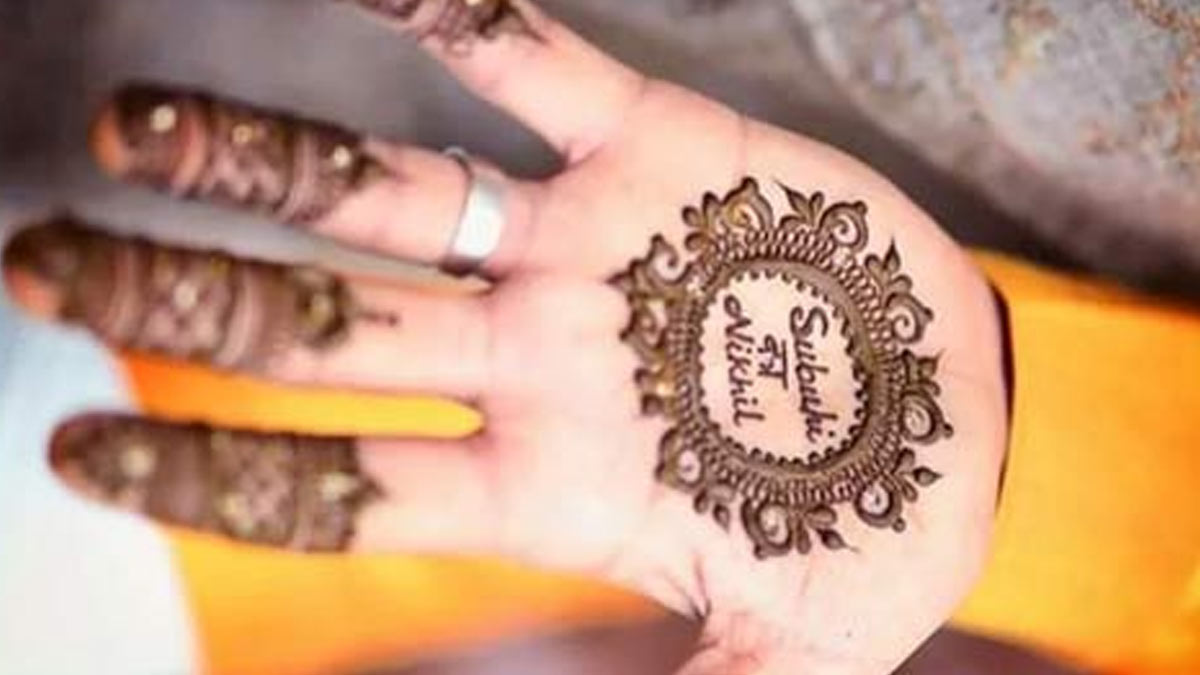 If you want your mehendi design to depict your feeling and be unique, then you can go for a personalised mehendi design. The design will be just for you, thus you won't have to fear others copying you and stealing your thunder. You can get anything written in between your mehendi design, just like your husband's name or your wedding date or anything that you like.
3Long Way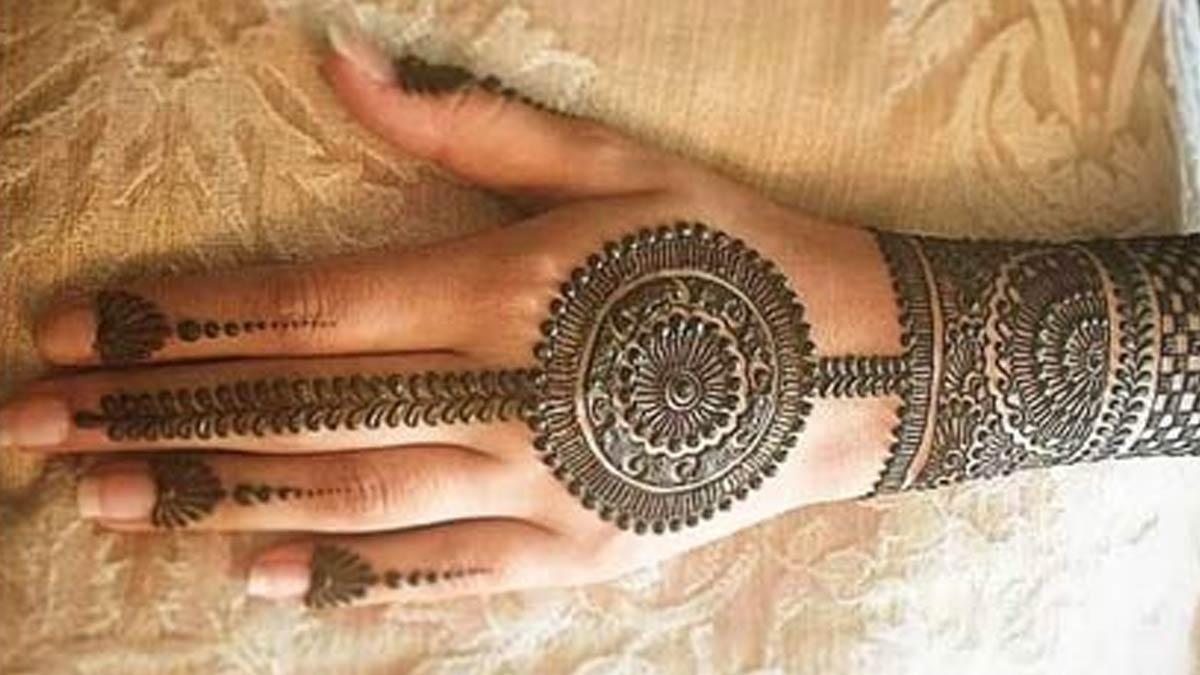 If you want to go minimal as well as want a heavy mehendi design, then you can go for a simple design like this one. In this design, make a mandala design and go a heavy design in the lower half. To connect the design and make it wholesome one, attach the two parts of your design.
4Go Basic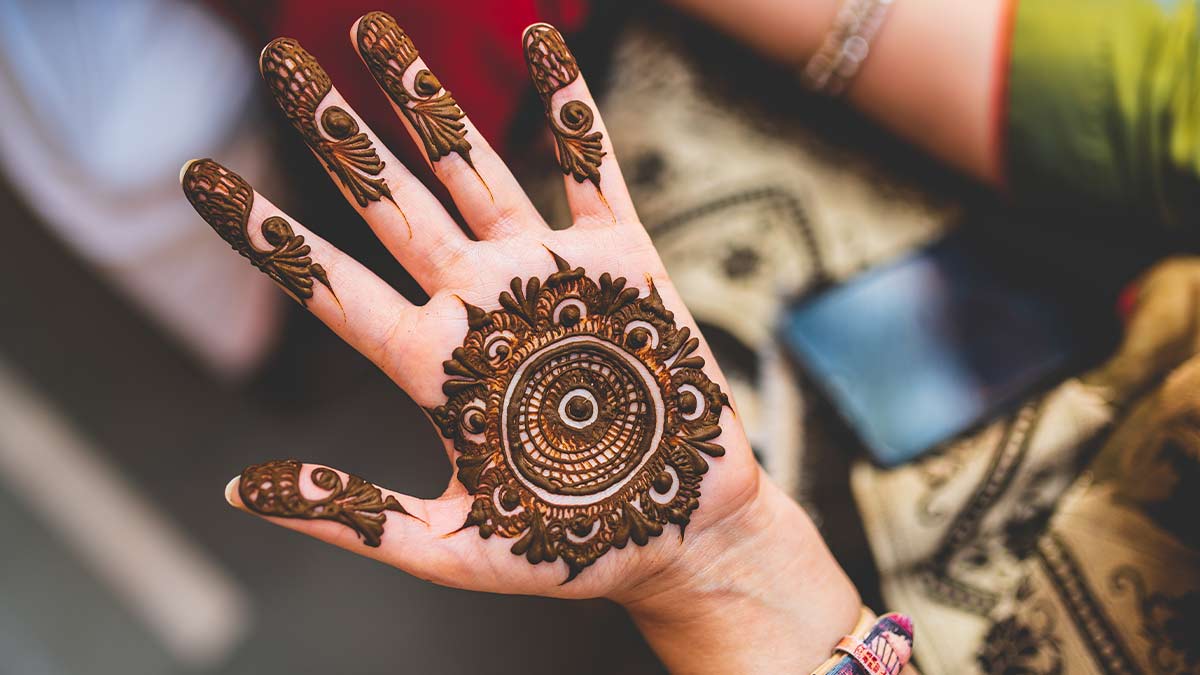 Make a simple mandala design on your palm. Go for any pattern you like in a circular manner and your beautiful design is ready. Make sure to make a matching design on your fingers so that it looks like a complete design.
5Spiritual
If you want something spiritual in your mehendi designs, then you can get an 'Om' or a 'Swastika' or a god's name written in between your mandala mehendi designs. This will look super pretty and the blessings of the deity will always be with you.
6Go Modern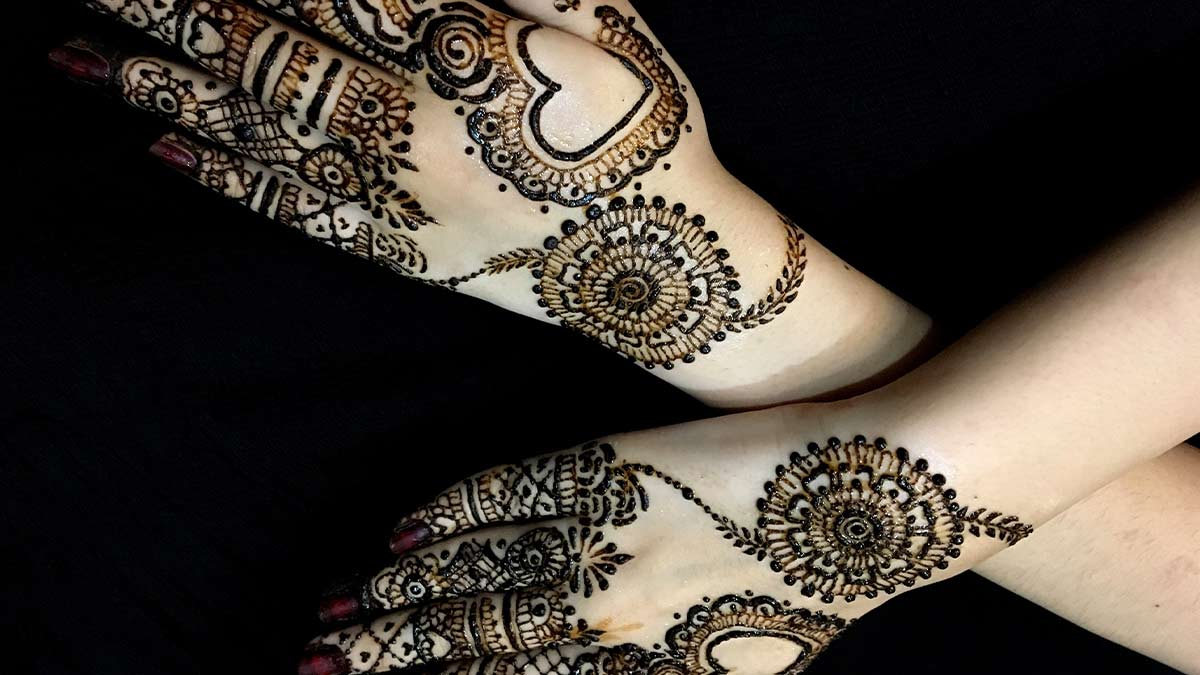 Usually, mandala mehendi designs are made in the middle of the palm but you can choose to go a bit modern and in style, then go for a design just like this one. This will look beautiful but is easy to make. It will look different from everyone else.
7Go Over The Top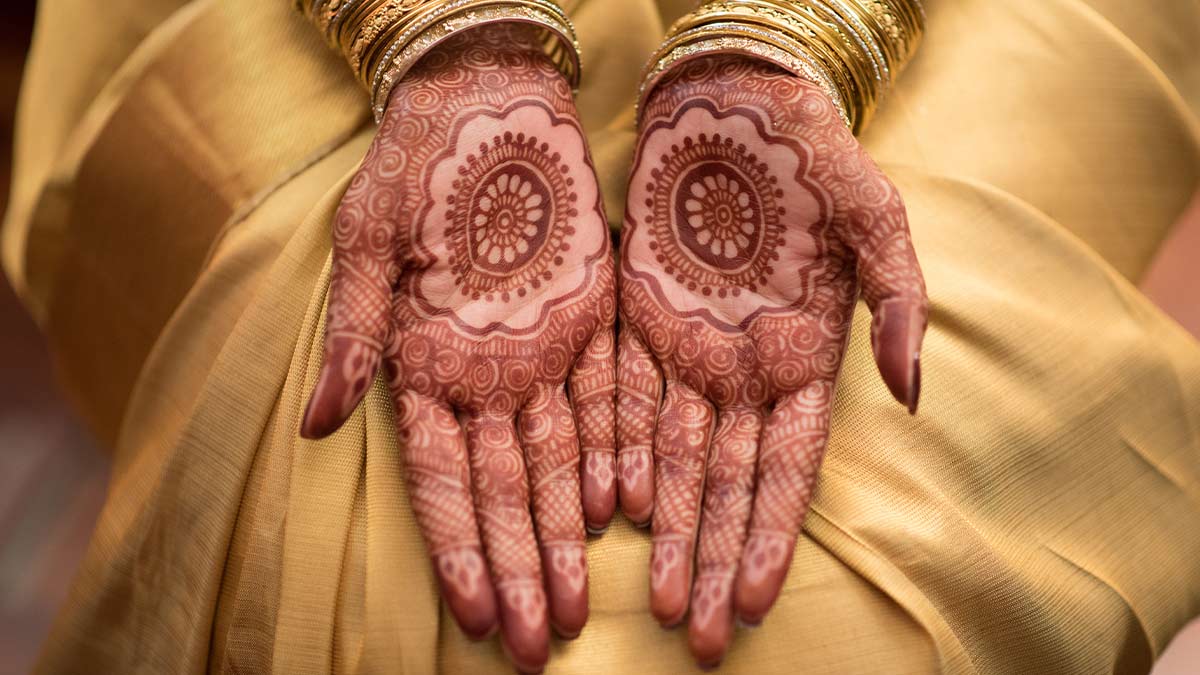 If you want a mandala design but you don't want a minimal mehendi design, then this design is perfect for you. Along with the mandala design, go for a full hand of mehendi. This design will fulfil your wish of a minimal design along with keeping it over the top.
8Lotus Design
Circular design is the essence of a mandala design but if you want to take a different route, then you can opt for a lotus design. This doesn't play with the basic design but adds to the beauty with a lotus pattern. It will look amazing and won't take up much time.
9Go Floral
Mandala design is incomplete without floral patterns. If you go for a design with just flowers, then I'm sure that you will love it. The best part is that it is the easiest and the perfect one for a beginner. You can never go wrong with this design.
10Sun Pattern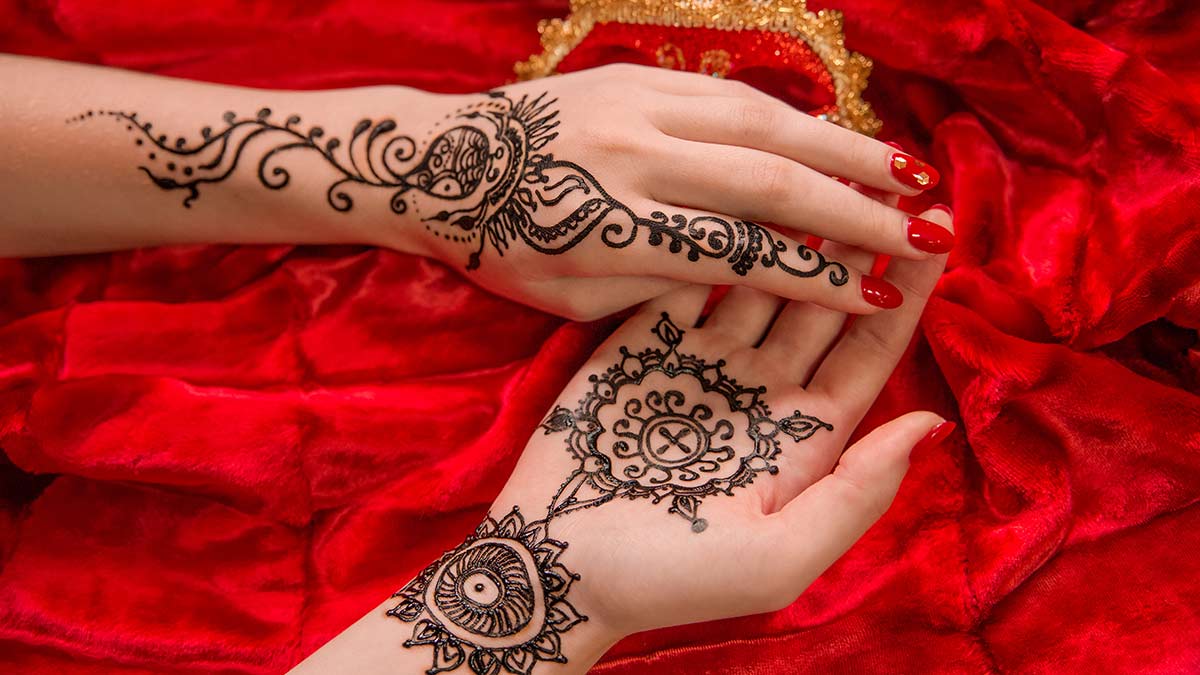 Sun pattern is one of the most popular mehendi designs now-a-days. It is fuss-free and easy but it looks lovely. Show your creativity to add to the beauty of this sun pattern and you will have the best mehendi among all. Everyone will be left praising your mehendi for sure.