From simple to intricate, here are some beautiful mehendi designs you can try this raksha bandhan.
1Cuff It Up!
www.instagram.com/maharani_mehendi/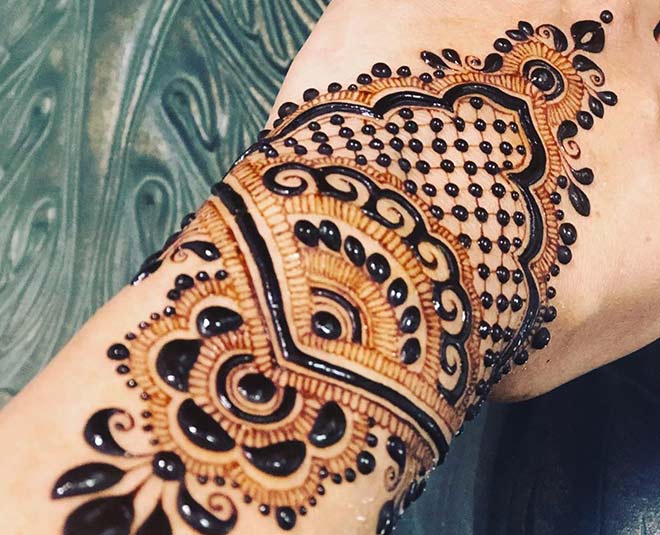 It's a simple design that you can get done if you are not looking for something huge and fancy. This much is fine if you just want to show your participation in the festivities but not go bonkers due to office.
2Back It Up!
www.instagram.com/sonikashennaart/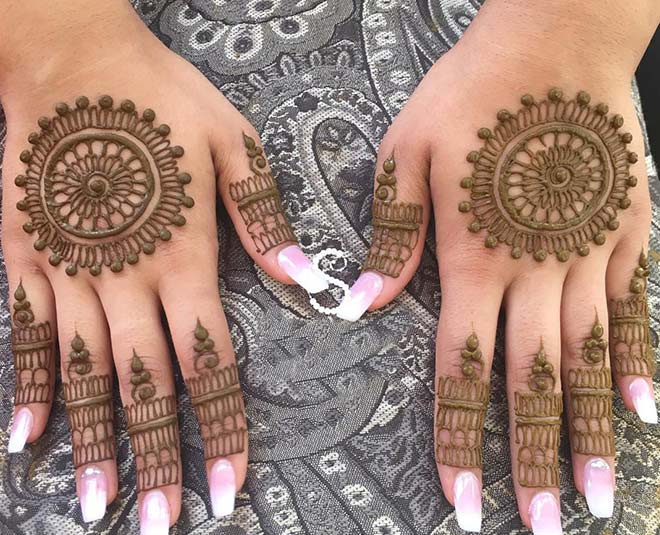 Are you that girl who doesn't like the back of her hand like secretly we all women don't, thanks to the tanning? Don't worry, our good old mehendi and mehendi artistes have us covered. Try this design and cover up the flip side. These chakras will do the talking for you!
3Heart Like 'Chaand'
www.instagram.com/sonikashennaart/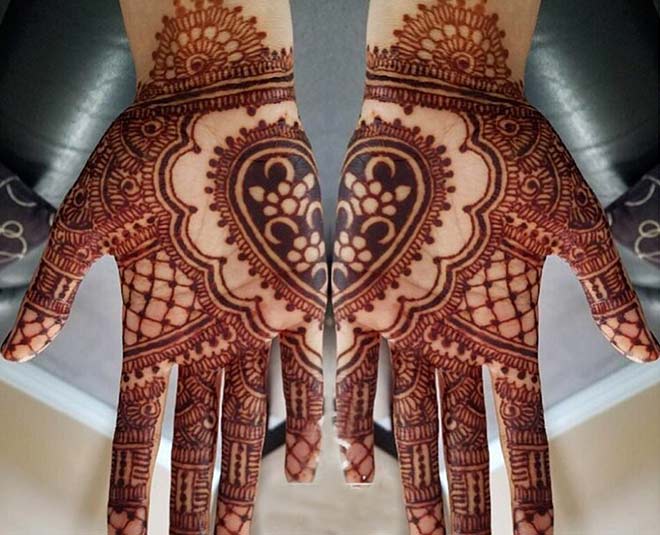 Love hearts and the pretty chaand? Put your hands together and ask your mehendiwala to make a design which intwines a heart shape with a jharokha around because it overseas the chaand you wish your partner completes!
Kidding! Just try this design because it is different and gives your hand some breathing space- visually!
4Ornate 'Hathkadi' Anyone?
www.instagram.com/sonikashennaart/
It is simple but not that simple -- something we try to explain to the 'mehendiwala'. Take a screenshot of this design to your magician and try this design for a simple look which we lovingly call 'hathkadi' or handcuff which is attached to your ring.
5Jewellery Look 'Waali' Mehendi
www.instagram.com/sonikashennaart/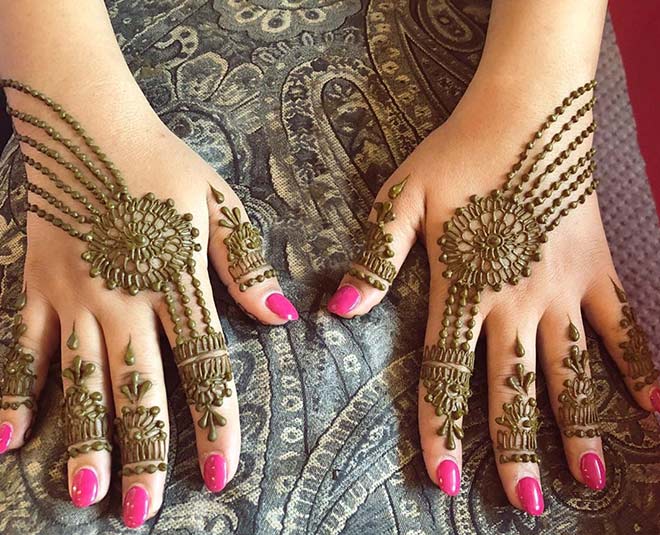 We all have our visions but often are unable to explain it to the artiste which drives them nuts or they simply misinterpret! We advice you to take this design along if you have something like this in your mind. A jewellery look like a rich 'Rani' would have?
6'Jaaliwaali' Back
www.instagram.com/sonikashennaart/
When it looks like a cross stitch, the design in India is called 'jaaliwaali' and here is the design that we would like you to try and share with us if you did because we haven't. (We are busy covering our unloved and tanned back of the hand).
7Simple 'Bel' Bhaiya!
www.instagram.com/shivanihennaart/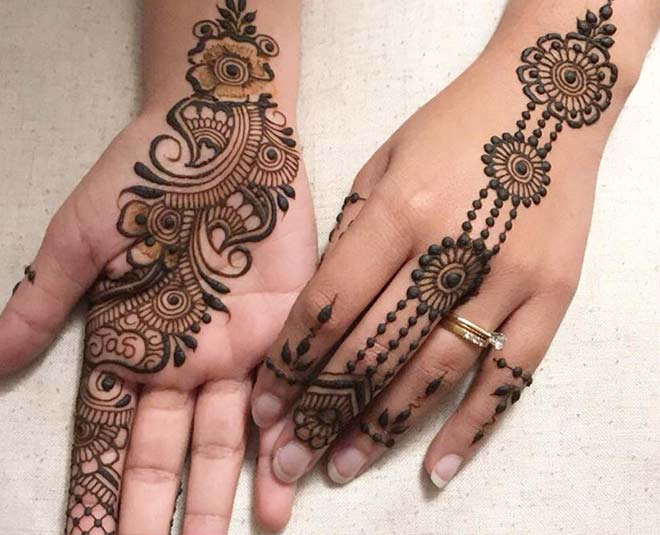 Agreed there are some office norms and a rakhi may not be appreciated at work. Get this 'bel' made for your friend or family's sake and tell your boss this is the rule of your house during festivities!
You can also just pick the back design made here. It is simple, ornate and super pretty!
8If You Are An Aspiring Bride!
www.instagram.com/maharani_mehendi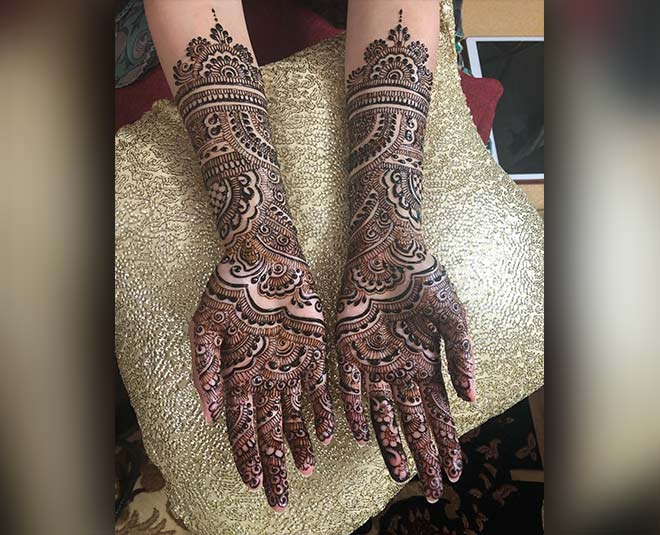 You wish to feel like a bride, or are a bride? Try these design for Rakhi and accentuate your ethinic look.