A good pair of jeans is a fashion essential. Though everyone owns several pairs, they seldom know what to wear with which jeans. This often leads to a fashion disaster.
If you are one of those people who own jeans but have no idea what type of jeans those are and what they should be paired with, we are here to help you out! In this article, we will share with you 5 types of jeans that you must have and what to pair them with! Aren't we your fashion bestie?
Skin Tight Jeans
Image Credit: media1.popsugar-assets
Owning one pair of jeans that are skin tight and of the perfect fit is essential for us. These jeans can work very well with your semi-formal outfits. In fact, if you own black skin-tight jeans, they can even qualify as formals on some events! It brings out the shape of your body, makes you look slim and definitely makes you look stunning. Not a very playful look like the other types of jeans, you can pair these jeans with formal shirts, tight tops and crop tops. Even though you can wear loose hoodies with these jeans, we suggest you stick to the authenticity of the pair and stick to tight tops!
Ripped Jeans
Owning a good pair of ripped jeans is an absolute must! How far do you wish to go with the distress is totally up to you. However, these kinds of jeans are perfect for casual outings and can be paired with absolutely anything informal! You can wear crop tops, tuck in tight tops or even wear loose sweaters with them. The only thing that is a no-go with these pants are formal shirts. If you want to mix and match, wear a short tight fitted kurti on ripped jeans! These pairs are perfect for a lunch date or a road trip!
Wide Jeans
Image Credit: dhresource
Who said jeans always have to be tight and uncomfortable? If you are into comfort fashion, this is the pair for you! However, one golden rule while wearing these jeans is that the top must always be tucked. Loosely left top with wide bottoms have the potential of making you look like a walking talking fashion disaster!
Don't Miss- Add These Celebrity Approved Jeans To Your Wardrobe Now
Joggers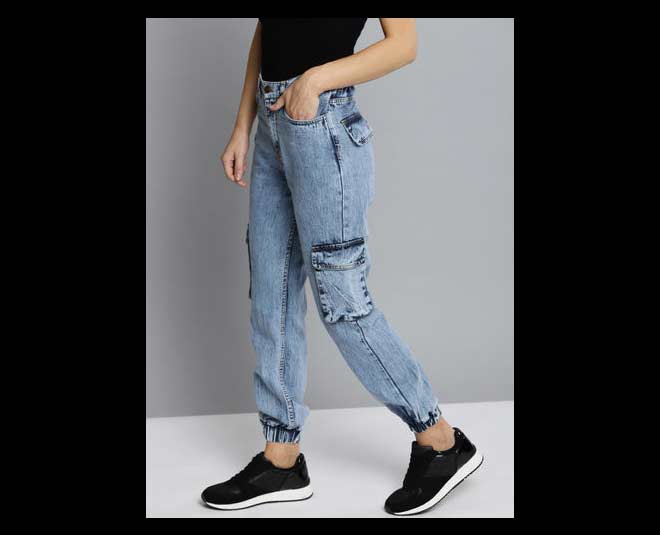 Image Credit: looksgud
They will give a sporty look to your fashionable self. You can wear these pair of jeans best with tank tops or spaghetti straps. If you are really taking your sporty look seriously, pair them up with sneakers, a cap, make a high pony and you go girl!
Don't Miss- Here's Your Summer Style Guide For Boyfriend Jeans
Flared Jeans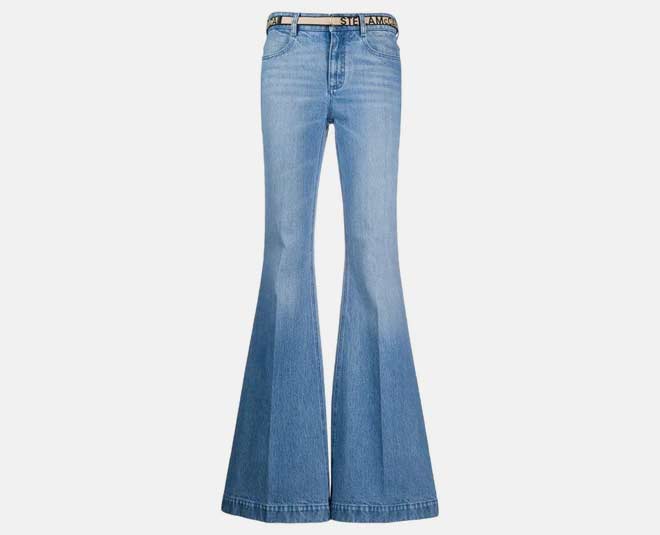 Image Credit: cdn-images.farfetch-contents
Gives a kick of retro to your otherwise normal outfit. This pair of jeans may not be an essential to own but has been trending in the fashion world these days. Brings back the fashion sense of the early 2000s, these jeans are best paired with skin-tight tops. Since the bottoms are already flared, we suggest you do not wear anything loose on the top or the attention will be divided.
We hope you found this article interesting! If you wish to read more such articles, stay tuned to HerZindagi!