Somethings are an essential in everybody's wardrobe and denim jeans is one of them. In fact, it is at the top of the list of wardrobe essentials. We all definitely have these in our closets, but, a lot of styles for our favourite jeans have come in the market and everyone is a bit confused about what's the latest trend in jeans.
However, there is no need to worry as we are here with a list of jeans trends of 2021. These jeans are trending this year and you must have these in your closet look absolutely chic and feel comfortable at the same time.
Have a look at the list and add these denim jeans to your closet right now.
Straight Fit
Straight fit is back from the past. Every one of us owned a pair of straight fit jeans but kept it at the back of the closet as the trend faded. However, its again the time to take these out. Well-tailored straight fit jeans can suit anybody and can do wonders for your outfit. But remember to cover your ankles in these as they won't go with your favourite ankle length fashion.
Straight fit is a great piece to do denim on denim and rock this tricky business with style. Add your favourite accessories or a bag and you are good to go.
Baggy Jeans
Baggy jeans are everybody's favourite as they provide fashion and comfort at the same time. These jeans obviously loose but you can pair it up with a loose t-shirt and it will look absolute perfect. We can't think of an outfit that can be this comfortable and this trendy at the same time.
Don't Miss: 2021 Is Bringing These Retro Fashion Trends Back In Style
Just add a funky belt, a loose t-shirt along with your favourite pair of heels and you can take over the world in this absolutely favourite outfit.
Bootcut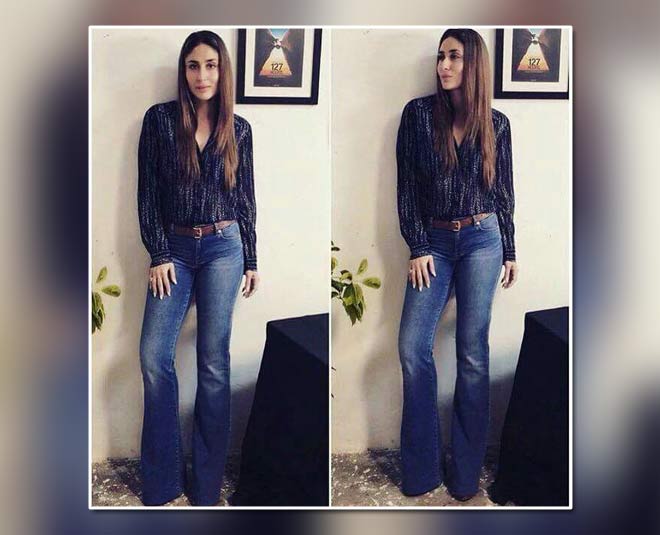 Again, it's time to look at the past and take out your bootcut jeans to rock the fashion world in 2021. Bootcut is here to relax your calves but make you extremely elegant. These will go with any footwear, from your favourite pair shoes to boots to heels. Nothing can go wrong with these.
Style these with your favourite pair of shimmery shirt and add the accessories you like. With minimal styling and the least time spent, you are party ready.
Skinny Jeans
Who said that skinny jeans are out this season. Skinny jeans will always be there and nothing can replace these absolute favourite item from your wardrobe. Skinny jeans are perfect for any body type and obviously allows you to flaunt your curves with style. You can pair it up with anything including t-shirt, blouse, shirt, kurta and many more.
Don't Miss: Style Guide: Make Your Jumpsuits Look Flattering By Choosing The Right Style
Pairing a simple summer top and adding your favourite heels can you look absolutely ravishing without putting any extra efforts. Skinny jeans can make even a simple look extremely attractive.
For more such tips, stay tuned to HerZindagi!