Towards some goals in life, there is no shortcut. Being a filmmaker/director requires years of training, studying, contemplating, exploring various aspects of art forms at the same time one also needs technical training which consists of a general overview of almost all the aspects of film making – Camera, Sound, Editing, VFX and so on.
National Film Awardee, Film Director Durba Sahay, who has worked on projects like Patang and Aavartan, told HerZindagi that "one can customise it as per their age and stage of becoming a filmmaker they are into."
Read on for a better understanding:
Join A Good Film School
Film school is like a temple for a filmmaker. The foundation and the flavour that one may carry in one's journey as a filmmaker is laid there. In India, I can only recommend the Film & Television Institute of India, Pune and Satyajit Ray Film and TV Institute, Kolkata.
Develop Passion Towards Literature & Creative Writing
Scripts are the film made through the pen or the typewriter. The remake of the same is made through the motion picture camera. I must say that in the beginning script is everything in the film that one has envisioned. The finesse in the script comes through meticulous readings of renowned writers. For Hindi as mother tongue, I recommend Prem Chand while exploring modern writers such as Mohan Rakesh, Bhisma Sahini, Dharmavir Bharti, Manu Bhandari and Rajendra Yadav to name a few.
Watch The Classics, To Make One!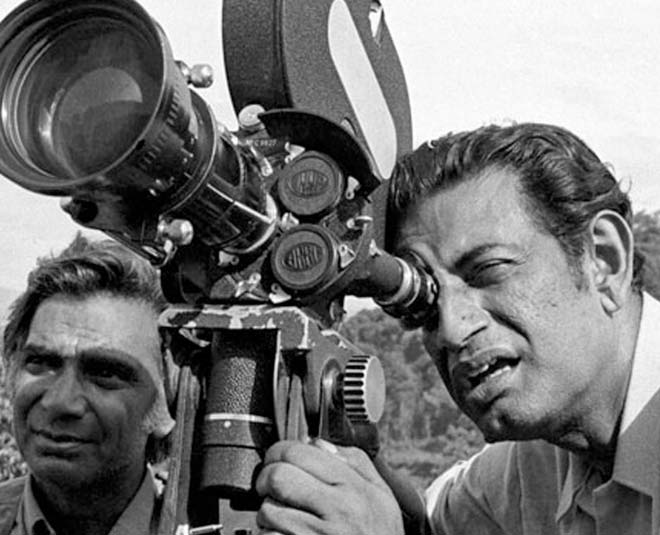 It's almost been 100 years of Cinema and in these 100 years, large number of films have been made around the world out of which some of the films turned out to be the milestones and this applies to the films from all the continents. I will say that one must find out the great films from different countries and watch them.
I will name some of the filmmakers whose films one must watch - Vittorio De Sica, Federico Fellini, Pier Paolo Pasolini, Michelangelo Antonioni (Italy), François Truffaut, Jean-Luc Godard, Alain Resnais, Agnes Varda, Jean Renoir, Luc Besson (France), Francis Ford Coppola, Alfred Hitchcock, Martin Scorsese, Stanley Kubrick, Quentin Jerome Tarantino (America), Abbas Kiarostami, Samira Makhmalbaf, Majid Majidi, Asghar Farhadi (Iran), Satyajit Ray, Bimal Roy, Mrinal Sen, Guru Dutt, Ritwik Ghatak, Raj Kapoor, Mira Nair (India), and the list goes on and on and on.
Don't Miss: Making Of Raja Harishchandra: When Dadasaheb Phalke Cast A Man As A Woman!
Follow The Lifestyle Of A Film Director
Any art practitioner usual day is never devoid of art. From morning coffee to bedtime milk, it is like an elixir to some aspect. As a film director, you must include an hour for reading something new and contemplating on it, using your intellect to write something new, watching a movie, finding an opportunity to pitch your new script to a producer, applying for scriptwriting labs, production labs, looking for master classes, interacting with artists, listening to a different genre of music and enjoying everything else that you love to do.
Don't Miss: Tips To Become A Pet Sitter/ Pet Walker In India
"I shall say that one does not have to do anything extra to become a women filmmaker besides what I have already listed. A film maker is made of his/her ideas, beliefs, inquisitiveness towards art. This is a reality that there are very few women filmmakers across the globe but most of them are good ones and more women must come forward and pursue their dream." She shared.
Stay tuned to HerZindago for more guidance on different professions you can explore.