When it comes to weight loss, there are a number of diet plans available. While some aim at reducing the intake of calories, others control your appetite. You may feel like it is difficult to choose one for you but once you realise what results you really want out of it, it would all be a lot more clear. If you have been looking for the right diet plan around then you must have heard of the boiled egg diet. This one is creating a lot of buzz these days.
Boiled Egg Diet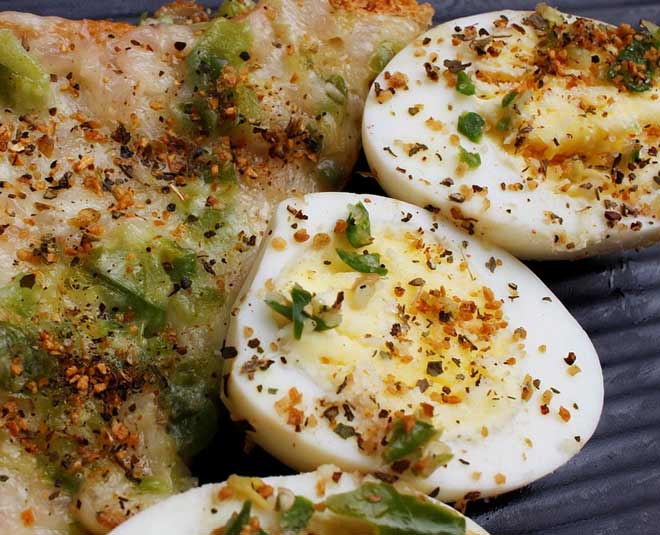 Eggs are super healthy and boiled eggs are believed to be the best and healthiest alternate to add eggs to your daily diet. Boiled eggs are packed with nutrients and antioxidants. Also, they are low in calories.
According to the boiled egg diet, one must have boiled eggs throughout the day. This diet plan that first gained a lot of popularity during 2018 has made a comeback this year and people are talking a lot about it. The boiled egg diet pan was published in a book by Arielle Chandler. The diet plan can help you reduce around 10 kgs in 2 weeks.
This diet plan focusses on the consumption of lesser calories and eating food in groups which further helps in weight loss.
Don't Miss: Oil-Free, Easy To Make Egg Recipes For Quick Weight Loss
Following The Boiled Egg Diet
Along with having servings of boiled eggs for different meals throughout the day. You can top your eggs with herbs, oil or dressings, however in small quantity. One can have low-calorie fruits and drinks. Detox water, black or free tea, black coffee are some good options.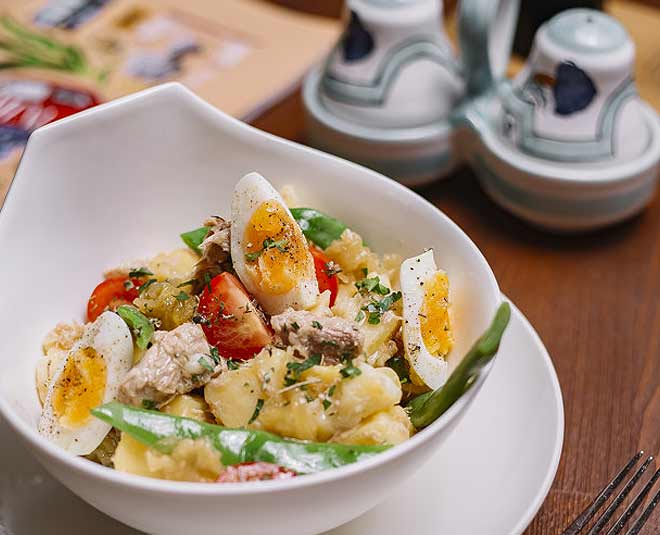 Begin your day with two boiled eggs. You can have a slice of multigrain bread or fruit along with it. For lunch again, have boiled eggs with a low-calorie vegetable or soup. Repeat the same for the last meal of the day.
How This Diet Helps?
When you follow this boiled egg diet, you restrict your body to a particular set of foods and this slowly helps in losing weight. Boiled eggs help in weight management because they have high protein content. It keeps you full for longer and prevents you from overeating or snacking on junk food. Boiled eggs just don't help in weight loss but they are beneficial for your overall well being too.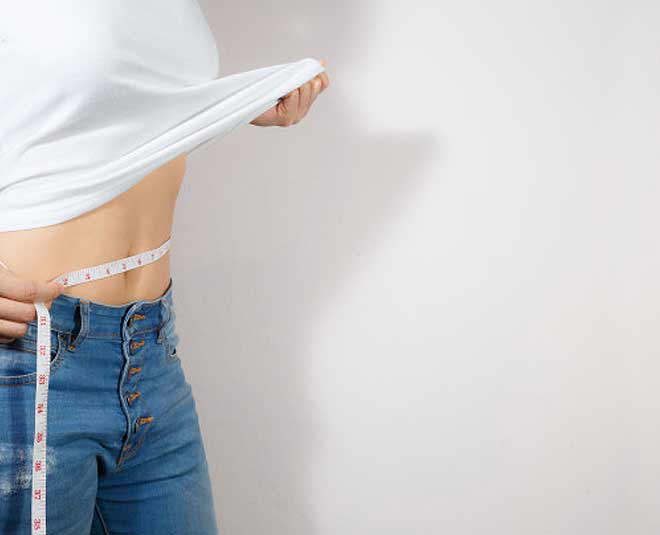 Eggs have choline which is said to be great for your brain functioning. It helps in regulating the nervous system, brain, and heart.
Don't Miss: Make Eggs A Part Of Your Diet For Better Eyesight, Healthy Heart & More
Eggs are beneficial for your eyes, hair, and nails too. They have nutrients that help in growing healthy hair and nails. Also, consuming eggs on a regular basis helps in reducing the risk of different eye problems.
The boiled egg diet is all about consuming low-calorie foods which may help speed up the weight loss process. According to a lot of studies, one must not consume more than 3-4 boiled eggs in a day as it can increase the cholesterol level in your body. If you wish to lose weight quickly then you can try this interesting diet. However, if you are undergoing any medication then make sure you consult your doctor before starting this diet. Along with following the right diet, you must also introduce positive changes in your everyday habits. Going for a run or workout, sleeping on time, and managing stress levels also play a key role in weight loss. For more such diet plans, stay tuned to HerZindagi.