We all common people have a certain budget fixed for vegetables but it all goes haywire when the prices go up ever so slightly. But there are certain vegetables that can cost way too much and imagine if it reaches Rs 30000?! Yes, there is a vegetable like that and it is none other than a mushroom relative which is found on the foothills of the Himalayas.
Yes, in terms of vegetables, they are as expensive as the brand Gucci, but jokes apart, this a Morel mushroom which is rare and has a high demand in foreign countries as well.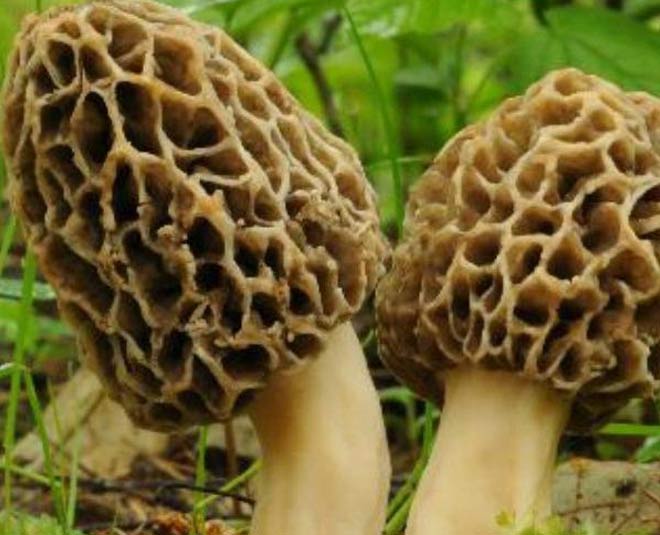 In appearance, these are spongy, have honeycombed heads, and are unsavoury looking full of pleats and pits which in fact hold the real flavour. They are found and grown in conifer forests in temperate regions, on the foothills of the Himalayas, in Uttaranchal, Himachal, and Jammu & Kashmir. The best time to grow for them is the rainy season but the catch is that it can take months to collect enough amount. It is not easy to get them and it is said that people actually can lose their lives in the process which makes it an expensive buy.
Medicinal Properties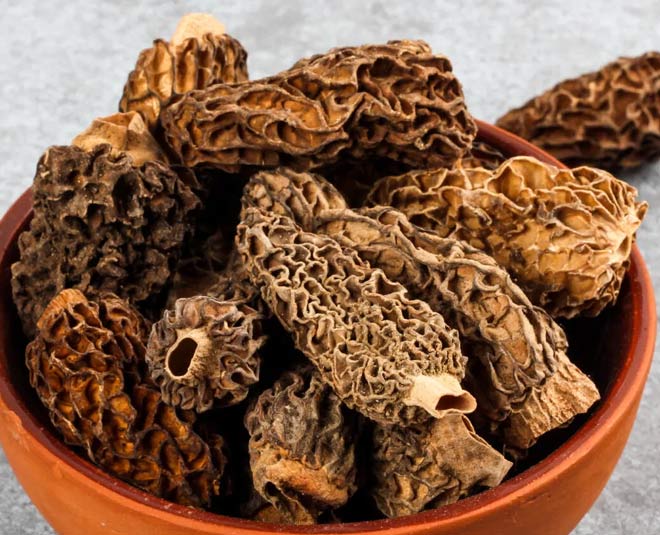 This mushroom family member is said to be very good for diabetes and heart-related diseases. It is said to provide important nutrients to the body. It is like a natural multi-vitamin tablet which is an excellent source of antioxidants and also promotes immune functions. Now, this is not proven but it is believed to help in reducing the chances of developing cancer. It also another belief although not proven again that it prevents the growth of tumors and is great for maintaining the body's detoxification mechanisms.
Availability
This vegetable is available from February to April and this is the time when all hotels and companies who serve it, flock to purchase it. It is consumed a lot in America, Europe, France, Switzerland and Italy and is also found in Pakistan at Hindukush Mountains. It is largely exported there. It is also said that when there are thunder and storms, a lot of Gucchi grows on some mountains.
Don't Miss: Here's Everything About Black Garlic And Why You Should Consume It
How To Make Gucchi Pulao
Ingredients
1/2 Lemon
10 Pieces Gucchi
1 Cup Basmati Rice
3 Tbsp Ghee
4-5 Black Elaichi Dana
1.5 Cup Water
2 Small Bay leaves
1 Inch Stick Cinnamon
1 Small Knob Thinly Sliced Ginger
1 Tsp Cumin Seeds
Salt To Taste
Don't Miss: How To Make Perfect Rajasthani Laal Maas At Home Recipe
Method
Wash the gucchi and soak it in a cup of luke warm water for 10 minutes. Strain the water but make sure not throw it away. We will use it in making the rice for a better flavour.
Slice the gucchi into thick rounds.
Heat a non-stick and then splutter the bay leaves, cinnamon, elaichi daana, and cumin seeds in ghee.
Add ginger and saute and then add the sliced gucchi and saute for a minute.
Fold in the rice, the gucchi water and half a cup of normal water.
Squeeze 4-5 drops of lemon juice and cook for 20 minutes.
Serve it hot.
Stay tuned to HerZindagi for more on exotic vegetables and their origins.