Cold showers of monsoon bring an inexplicable kind of relief from summer's searing heat. But, with the cool breeze come temperature fluctuations and humidity which can render your bodies weak. It is not just the monsoon borne diseases which can be worrying, but if your daily diet is not balanced, it can lead up to a number of sicknesses too.
So, to ensure that you are consuming all your nutrients regularly, it is important to take note of what you eat. The easiest way of staying healthy is to stick to season specific vegetables and fruits. Given the fact that our meal cycles depend a lot on seasonal veggies, specifically, vegetarians have to pick seasonal produce thoughtfully.
Sweet Potato
The sweet tasting and starchy sweet potato is nothing but a bundle of nutrients. Loaded with Vitamin B and C, they are a good resource of minerals including iron, calcium, and selenium. Sweet potato is rich in antioxidants called beta-carotene which, after consuming, gets converted into Vitamin A. Also given the fact that sweet potato is rich in fiber, it is easy to digest. However, besides being highly beneficial, sweet potato can be used to create a number of recipes too. From fries, soup to being stuffed into different veggies, sweet potato is a part of every health freak's diet plan.
Bottle Gourd
Rich in iron, vitamin B and C, bottle gourd is considered to be a blessing in disguise for people who suffer from a faulty digestive system. This fiber-rich veggie can be prepared in a variety of ways. If you are a fan of lip-smacking middle eastern cuisine, then 'koftas' can be your dependable dinner option, otherwise, toss it with a bunch of spices or even drink its juice. Most of the times, due to the weather conditions, a heavy meal can lead up indigestion, in such as a case, light bottle gourd can be looped in.
Bitter Gourd
You might have a love-hate relationship with this bitter tasting, hard-skinned vegetable but it has a number of health benefits. Not only is it an excellent resource of Vitamin C, B1, and B2, it is loaded with a number of minerals such as calcium, potassium, zinc, and iron. Patients suffering from type 2 diabetes listen up, this veggie can be medicine. It activates Activated protein kinase (AMP), which is a sugar absorbing kinases and thus keeps diabetes under control. Normally prepared as a stuffed veggie, bitter gourd juice is also recommended for many.
Indian Squash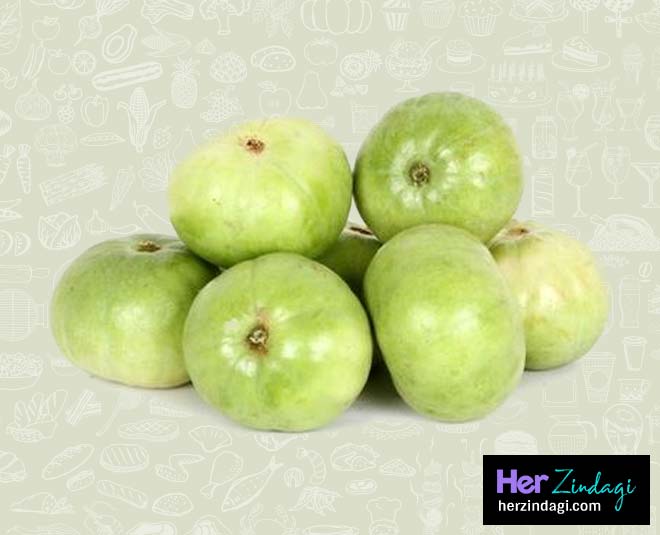 Indian squash, referred to as 'Tinda' in Indian households is loaded with anti-oxidants and can prevent acidity, bloating and heartburn. It is, again a vegetable rich in fiber, assisting digestion. Besides this, it also contains antioxidants and a number of anti-inflammatory agents which further assist in controlling blood pressure and keep heart diseases away. Again, consumed in a variety of ways, the Indian squash is primarily eaten a spiced veg recipe.