International travel has opened in some countries and Indians are allowed in fewer. One of them is Germany and it is time you know more about the place. Instead of sticking to your Indian food and the typical burgers, try German cuisine. They have so many scrumptious dishes to offer that you will not be disappointed. Here is a list of some of the must-have traditional food Germany has to offer.
Käsespätzle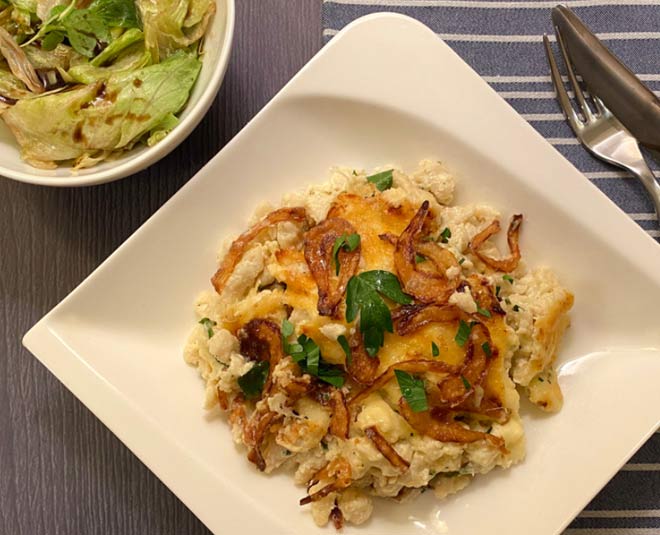 This is a dish famous in the southwestern regions of Germany. It is all about pasta layering with lots of cheese and fried onion toppings. You also get salad or applesauce with it. It is like macaroni and cheese with a twist.
Brot & Brötchen
View this post on Instagram
This is bread in a loaf form but is a crusty roll. It is there on every table and served with most German dishes. It is enjoyed with breakfast and dinner and is sometimes served with rolls on the side. It is available in many varieties including rye, grains and white bread. If you have had them in Italy, France or Spain, then you will notice that it is heavier and heartier.
Kartoffelpuffer & Bratkartoffeln
View this post on Instagram
A Kartoffelpuffer is a shallow fried pancake made using eggs, flour and grated potatoes. It can be had with bacon, eggs, and sometimes as a side dish with meat for lunch or dinner. Some people love it with applesauce. Bratkartoffeln, is like hashed potatoes that can be had for breakfast, lunch or dinner.
Rouladen
View this post on Instagram
Rouladen has pickles and bacon which are wrapped with thin slices of beef or veal. They have it with dumplings, gravy, cabbage and mashed potatoes.
Schnitzel
View this post on Instagram
Popularly found in some nooks and corners of some metro city restaurants, this dish clicks with most people. It is made using tenderized chicken or any other meat they offer and covered with flour, eggs and breadcrumbs.
Sauerbraten
View this post on Instagram
If you love pot roast then you will love this too. It is slightly sour where the pickling of the meat is and served with gravy in which it has been slowly roasted.
Brezel
View this post on Instagram
You all know what pretzel is and German pretzel is heavenly. The chewy brown crust with a fluffy interior is the best and can be had in salty form, cheesy or with seeds.
Schwarzwälder Kirschtorte
Have a sweet tooth? Try this melt-in-the-mouth cake. It is also known as Black Forest Gateaux. Those layers of cherries, jam filling, and cream, and the sponge of the chocolate cake is to die for. It is generally enjoyed with coffee and is a part of many traditions there especially during family get-togethers.
Try them all with an open heart and take pictures.
Stay tuned to HerZindagi for more on the food, the world has to offer.