The bus route that ran between Kolkata and London in the 1960s was the world's largest bus route which took over 100 days to cover the distance. Well, in the 2020s you can now take a trip from Delhi to London, visit 18 countries in 70 days. It will begin in May next year, covering 20, 000 kms. A Gurugram based travel company has officially launched the service with the name 'Bus To London'. Take this luxurious trip and discover different cultures, soak in the scenery, meet different people and much more. Here are the details of the trip which is more like a Hop on & Hop off where you can break your journey and cover other countries on the route as well. From the cost to the inclusions and exclusions, here is everything you need to know.
Covering the longest route in the world, this bus service will be all about luxury and comfort. Recreating history, this trip will take you through the pagodas of Myanmar, China, Tashkent, Europe and then London. The countries that you will get to see are Myanmar, Thailand, Laos, China, Uzbekistan, Kazakhstan, Kyrgyzstan, Latvia, Lithuania, Russia, Poland, Czech Republic, Netherlands, Germany, Belgium, France, UK.
This bus journey has been divided into 4 sections, which can be taken individually as well. You can fly to a destination you want to begin from and then hop on the bus and finish the journey. The price of these bus journeys is on request.
Don't Miss: From London To Kolkata In A Bus: Know About The World's Longest Route In 1950s
Take a look at the 4 legs of this bus journey.
Section 1: India, Myanmar, Thailand (11 Nights & 12 Days)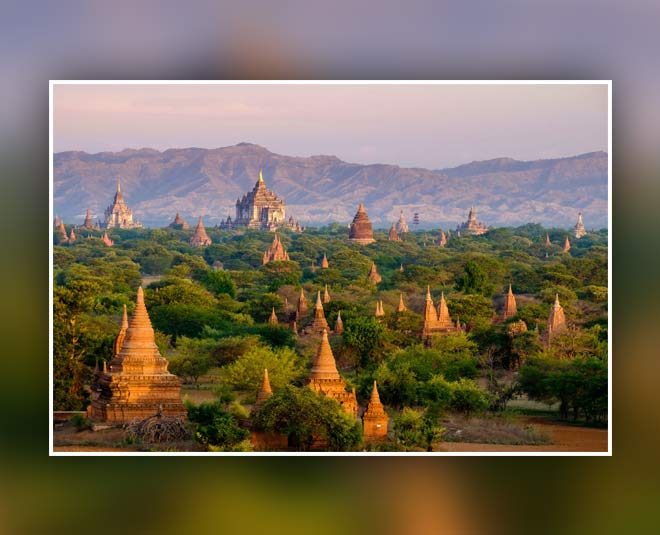 Kicking off from Delhi, this trip will take you through Lucknow, Muzaffarpur, Siliguri, Guwahati, Kohima and Imphal. Then crossing the borders to enter Myanmar, treat your eyes to the pagodas of Bagan. From there on you will be crossing over to Thailand, crossing the Mekong River and enter Laos and finish the first section of the journey in China.
Section 2: China (15 Nights, 16 Days)
The second leg begins at Chengdu in China. Meet the super cute pandas at Chengdu, check out the historical relics of the Great Wall, see the Mogao Caves in Jiayuguan and Dunhuang in Gansu Province. The lucky ones who will embark on this journey will also get to see the Gobi Desert and the mesmerising snowed mountains and glaciers of China. This trip also includes towns like Turpan and Kashgar amidst others.
Section 3: Kyrgyzstan, Uzbekistan, Kazakhstan, Russia ( 21 Nights & 22 Days)
The third section of this journey begins with the city of Bishkek in Kyrgyzstan. Explore their lively bazaars, binge on samsas and breathe in the aromas of fresh spices. From there the bus will take you to Uzbekistan where you will get to explore Tashkent and historical wonders of Samarkand, Bukhara and Khiva. Passing through Kazakhstan, you will enter Russia and explore Moscow and the World Heritage Sites here.
Don't Miss: 'Pimple Saudagar' To 'Suar', Names Of Indian Places That Will Send You To 'Lolpur'
Section 4: Latvia, Lithuania, Poland, Czech Republic, Germany, Netherlands, Belgium, France, United Kingdom (15 Nights & 16 Days)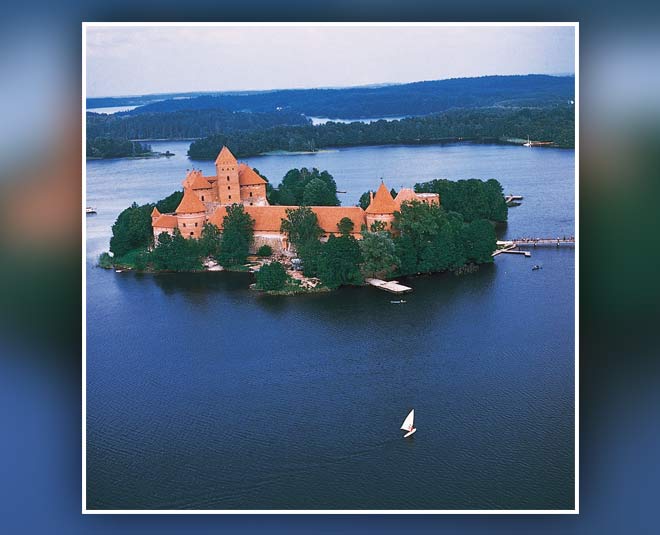 The final leg of this unique journey will begin with the Baltic countries of Latvia and Lithuania. Venturing into Poland, you will get to see the Czech capital of Prague and then Frankfurt. Enjoy the mouthwatering chocolates and exclusive brews of Brussels and then step into London.
The group size limit is that of 20 people. Vegetarians will have no issues. However, the package will have ready to eat Indian food with a portable stove. The company that has launched this service is called Adventures Overland which will process 10 visas for Indian passport holders to cover the entire journey. But your passports should be valid till January 2022 and must have 20 empty pages. To know the price of this trip, and other details, it is best to check out their website.
So are you ready to embark on this journey?
For more travel tips and travel-related news, stay tuned to HerZindagi.