Your food is nothing without spices. Spices can magically transform your food. Right from adding the aroma to enhancing the flavour, spices complete your food. Just a pinch of few spices to your dishes can do the magic and turn your simple recipes to lip-smacking dishes.
If you are currently stocking your pantry and feel your food lacks flavour, you must add a few spices to your kitchen. Here are 10 spices we feel are a must have in your kitchen while you are cooking.
1Cinnamon Powder
This one is a must have if you have a thing for baking. Cinnamon powder is commonly used for desserts like pies, yogurts. However, it can also be used in recipes where you want some added sweetness.
2Red Chilli Powder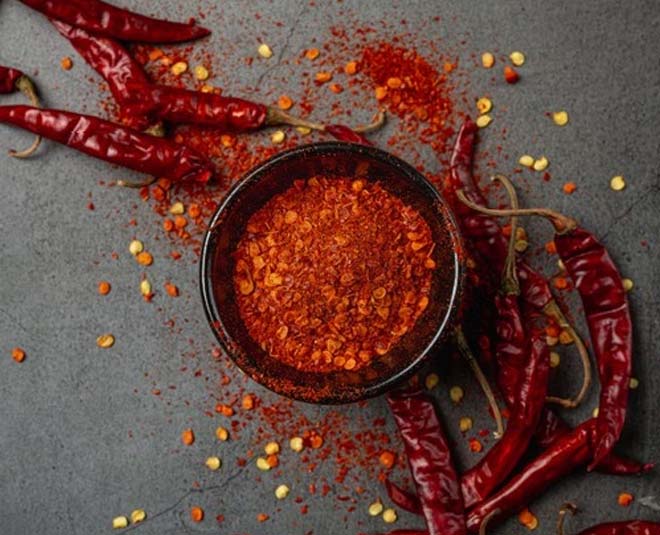 For anyone who love spicy food shouldn't miss having this one spice in their kitchen closet. It is just the perfect addition to any dish to add that dash of chilli. Many variants also add a beautiful red colour to curry dishes.
3Garlic Powder
If you wish to skip adding those garlic cloves but still want that garlicky flavour in your recipe, this garlic powder is all you need. This can be used basically for any dish you want to add a hint of garlic.
4 Ginger Powder
Just like the garlic powder, ginger powder comes handy for dishes you want to add that pungent ginger flavour but don't have all that time to grate or chop ginger while cooking.
5Oregano
A combination of herbs and spices, oregano powder adds great flavour to olive oil based dishes. Sprinkle it over your sandwiches, pizzas, pastas for that rich Italian flavour.
6Nutmeg Powder
This one is another spice which adds a rich, sweet flavour to any recipe. However, one needs to be quite careful with the use of this spice. Adding it a bit too much can overpower the flavour of the dish.
7Cumin Powder
You get both non-roasted and roasted variants of this spice in the market. The roasted cumin powder is commonly used because it has a sharp flavour. It can be used in curries for that rich flavour. Sprinkle it over raita or chaat and it would instantly lift the flavour.
8Coriander Powder
Derived from the coriander plant, this one adds a beautiful aroma and flavour to all the curries. It adds a mix of sweet and savoury flavour.
9Garam Masala
Another must have, garam masala is a combination of spices like fennel, bay leaves, cloves, cumin, coriander seeds. It adds richness to any curry or dry recipe.
10Curry Powder
It is a mix of 20 spices, herbs and seeds. This one can be used in almost all your recipes. Not just your curry dishes, feel free to sprinkle it over your dry recipes for that added flavour.