Turmeric or Haldi is well-known for its health and beauty benefits. Through the years, our grandmothers have been recommending us haldi for treating different skin problems. But have we actually tried them yet? It is time that we actually understand the importance of this great spice for our beauty and make it a part of our beauty regime. Turmeric has numerous beauty benefits. It makes your skin clear, bright and spotless. You can use turmeric in the form of face pack to get a natural and beautiful glow during the winter season.
Tumeric With Milk And Almond Powder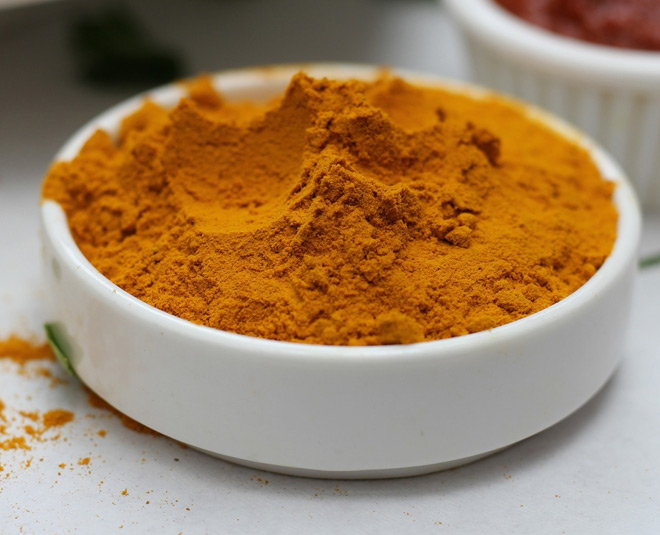 Image courtesy: cloudfront.net
When used with milk and almond powder, turmeric can help you achieve beautiful skin. This combination clears out all the damaged skin cells and makes your skin soft and glowing. Take 1 teaspoon milk, 1 teaspoon almond powder, ½ teaspoon turmeric powder. Combine well to make a thick paste. Now apply all over face and neck and wash after 15-20 minutes. Wash with cold water.
Turmeric, Yogurt, And Multani Mitti
This pack kills the acne-causing bacteria and clears your face. It makes your face smooth and bright. Take 2 teaspoons of yogurt, add 1 teaspoon of Multani mitti and a pinch of turmeric. Prepare the paste using some rose water. Apply all over face and then wash after 15 minutes.
Tumeric And Gram Flour
Now this one is a great face pack if you wish to achieve beautiful glowing skin. You need a teaspoon of cream (malai), 2 teaspoons gram flour and a pinch of turmeric. Mix all the ingredients to make a fine paste and apply on the face. Wash after 10 minutes with cold water. Don't Miss Did You Know Turmeric Milk Can Help You Deal With So Many Health Issues?
Turmeric And Sandalwood Powder
Image courtesy: bustle.com
Sandalwood powder exfoliates your skin well. It clears off all the dead skin cells and this also enhances your skin colour. Take a bowl and add sandalwood powder and a pinch of turmeric powder to it. Now prepare a paste using rose water. Apply all over face and keep for 10 minutes. Wash with cold water.
Turmeric, Milk And Lemon Juice
Turmeric, when used with milk and lemon juice, helps you reduce the signs of aging. It is also a great pack for people with oily skin as lemon is acidic in nature and it reduces oil production. Mix the lemon juice, milk, and turmeric to make a paste. Apply all over face and neck. Wash with cold water.
Important Tips
Make sure that you use turmeric in little quantity and just 2 or 3 days a week as it can stain your skin and turn it yellow because of regular use.
Also, keep a check on the amount of lemon juice you are using as too much lemon content can make your skin dry.