Skincare is and will always be my first love and then come in fragrances. This time I picked something that is an amalgamation of my favourite morning drink and that is coffee and a body scrub that is important for exfoliation atleast thrice a week. I tried the Plum Vienna Coffee Body Scrub and here is my detailed review of the same.
Claims
Walnut shell powder buffs away dead skin cells and impurities.
Repeated use results in gradual tan removal.
The rich, aromatic fragrance of Vienna coffee that'll kickstart those coffee cravings.
Jojoba oil and kokum butter to combat dryness and repair the skin.
Skin feels softer, smoother, brighter and healthier.
Coffee bean shell powder exfoliates and tightens the skin to fight cellulite.
Easy spreading, emollient cream-based scrub.
Licorice assists the coffee bean shell powder to fight pigmentation and uneven skin tone.
Gentle soothing and moisturizing properties of organically sourced aloe juice.
Paraben-free, phthalate-free, vegan and SLS-free.
Key Ingredients
Walnut Shell Powder
Walnut is a houseful of do-gooders but the walnut shell is no less of a wonder! The hardness of walnut shells makes them a highly effective natural body scrub coping very efficiently with even thick deposits of dead surface skin while still coming in the category of soft abrasives.
Coffee Bean Shell Powder
This superfood is an antioxidant, with anti-inflammatory properties and countless other benefits. It is an ideal scrubbing agent for every skin type.
Pure Organic Aloe Vera Juice
Organic aloe vera juice is sourced from aloe vera that has been cultivated organically. There is no usage of synthetic fertilizers, pesticides or genetically modified strains.
Kokum Butter
It is an emollient full of micro-nutrients that prevent drying of the skin and also helps reduce degeneration of skin cells.
Packaging
This scrub comes in a transparent but sturdy recyclable plastic tub with a white cap, tub. I like seeing how much of my product is left and accordingly stock up but yes it is not travel-friendly so perhaps the brand can come with some travel-size packaging as well. It is too big to carry on trips.
Price
Originally priced at Rs 650, buy Plum Vienna Coffee Body Scrub, 200 ml here at a discounted price of Rs 580, here.
Texture/Fragrance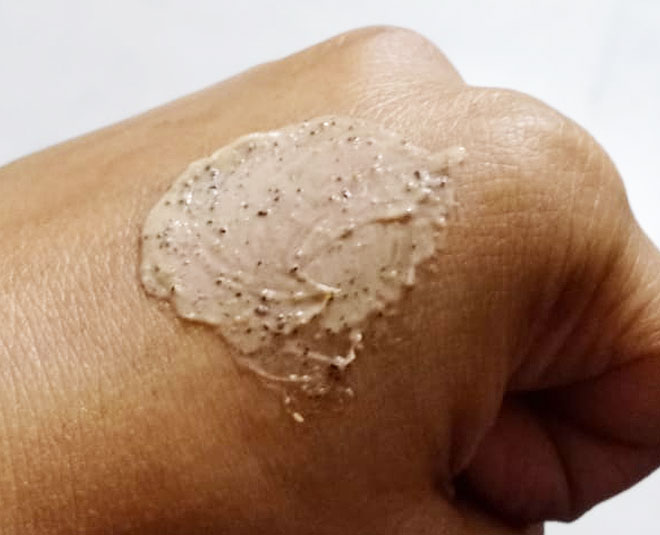 It has a nice fragrance of coffee and you will certainly dig it if you are a coffee lover. The scrub is not at all harsh on the skin but I still recommend that you use it only on the body and not on the face. The exfoliating beads are not very large but large enough that it may be a bit harsh on your face... It has walnut shells so an obvious fact but many do not realise that like my very own mother so yes, jut a personal tip. But the scrub works seriously really well. It makes my skin squeaky clean. The texture is a bit creamy so it is not drying either.
My Experience
I am loving this scrub as the quantity is good, two scoops do the job for me. It does not dry my skin thanks to the creamy texture and neither is it very harsh. I am a coffee lover and it certainly wakes you up during winter mornings. I have been using this scrub for two weeks and I do not have any complains so far except for the travel size bit.
Don't Miss: HZ Tried & Tested: Nuskay Sandalwood & Hibiscus Face Scrub Detailed Review
Pros
Cruelty-free
SLS free
Paraben-free
Not harsh on the skin
Recyclable packaging
Not a very overpowering fragrance for coffee (unless you don't do coffee)
Does the job rather well. Spend an extra minute on your elbows and knees.
Cons
Not travel-friendly due to tub size.
Rating
4.5/5