If you are looking for a natural face scrub then this is it! I tried this herbal Nuskay Sandalwood and Hibiscus Face Scrub for two weeks, six uses and here is my detailed review of the product.
Claims
Brightens skin colour and adds glow.
Reduces dark circles and pigmentation.
Reduces fine lines and wrinkles.
Main Ingredients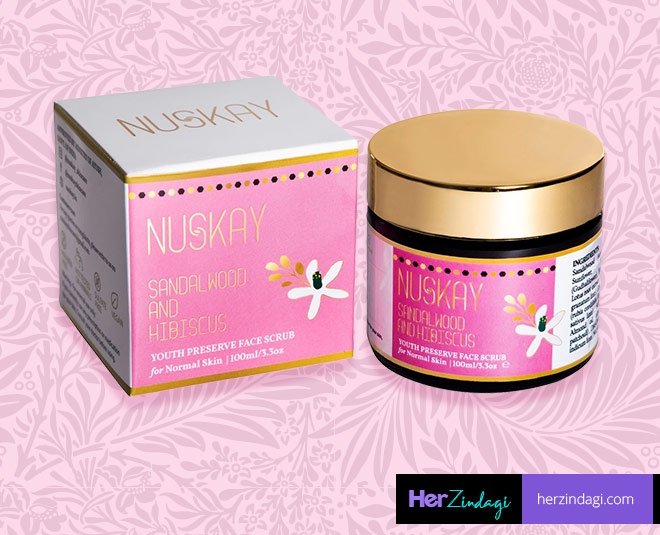 Sandalwood
Rose
Sunflower
Hibiscus Rosa Sinensis Linn (Gudhalflower)
Turmeric
Lotus root extract
Pomegranate granules
Grapes
Manjist
Aloe vera
Saffron
Almond oil
Olive oil
Parpati
Nut
Packaging
Comes in a thin cardboard box but the bottle is a nice sturdy glass bottle and a fine cap and seal. It might be a bit heavy for those who like to travel light, but otherwise, the packaging is good to go. The good thing about a glass bottle is that skincare should never be put in a plastic bottle and if it has been then the plastic should be of A-grade quality.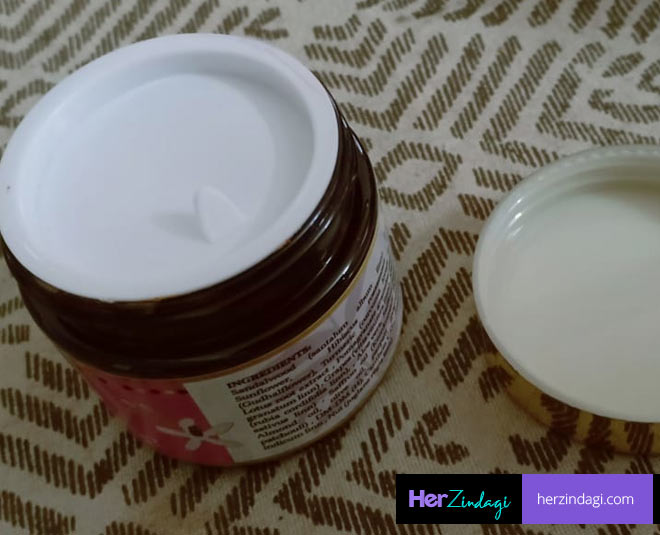 This adds more shelflife to the product and prevents it from sunlight as well which can spoil the ingredients of the product and break the molecular structure as well.
Don't Miss: HZ Tried & Tested: Kara Wipes Nail Polish Remover Detailed Review
Price
It is priced at Rs 650 for 100 ml.
Fragrance
Subtle fragrance and not at all over powering.
My Experience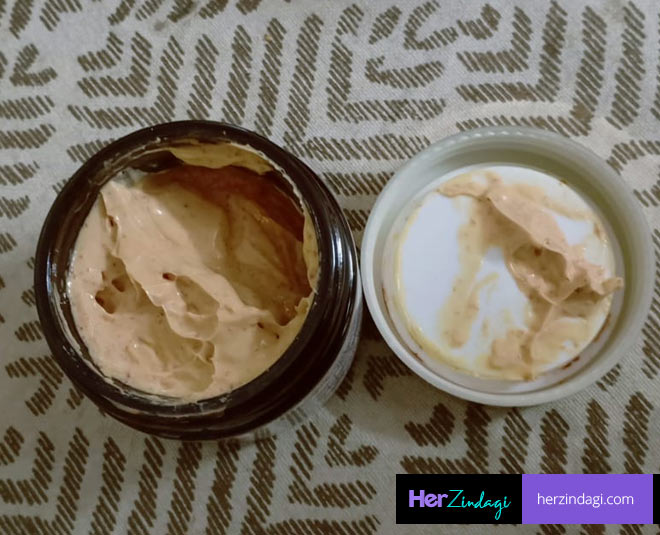 I took a coin size of the scrub and massaged it onto my face and neck for good 3-4 minutes and it has left my skin moisturised and clean. It actually does give you a glow as the gunk is cleansed.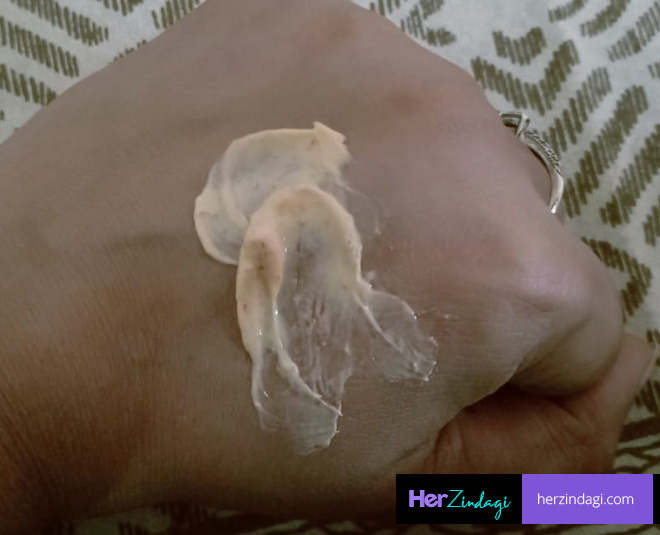 Use it thrice a week since it is a scrub. What I loved the most was the subtle fragrance of sandalwood with a flowery underlayer. It was not at all overpowering and gives you a nice refreshed feeling in the end.
Pros
Glass bottle
Moisturising scrub
Does not dry your skin
The beads are not harsh
Good quantity
Not tested on animals
Sulfate-free
Vegan
Cons
My Verdict
If you are looking for a face scrub that moisturises at the same time then this is it!
Rating
4.5/5