A person who has a habit of putting a waterproof eyeliner every single morning with little foundation and compact will always welcome cleansing balms and removers. This time I got my hands on the Plum E-Luminence Simply Supple Cleansing Balm and here is my review of it.
Claims
Cleansing your face and dryness shouldn't go hand-in-hand. Feel the luxurious touch of 8 plant waxes, oils, butters and Vit E melting away every trace of dirt, impurities, and makeup. Fresh, bright, and wonderfully supple - stuff your skin dreams of!
Key Ingredients
Kokum Butter
A "solid" emollient brimming with micro-nutrients that not only prevent drying of the skin but also reduce degeneration of skin cells thereby keeping your skin looking supple and happily healthy!
Shea Butter
Aside from being a rich source of Vitamin E, sunflower seed oil, with its anti-inflammatory and calming properties, helps soothe the skin and improves its moisture retention capacity to give soft, supple, and hydrated skin.
Price
The Plum E-Luminence Simply Supple Cleansing Balm retails for Rs 545, but you can always look for offers online.
Packaging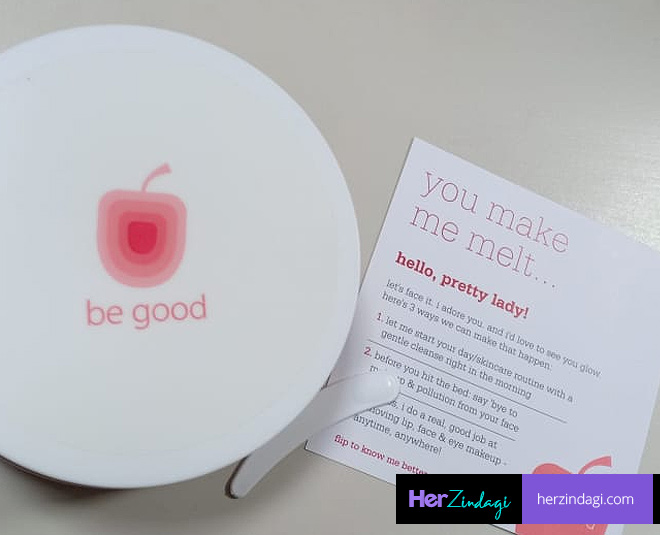 The packaging is pretty neat. It comes in a plastic, recyclable tub and it also has its spatula. The box also contains a little card with instructions.
Texture/Fragrance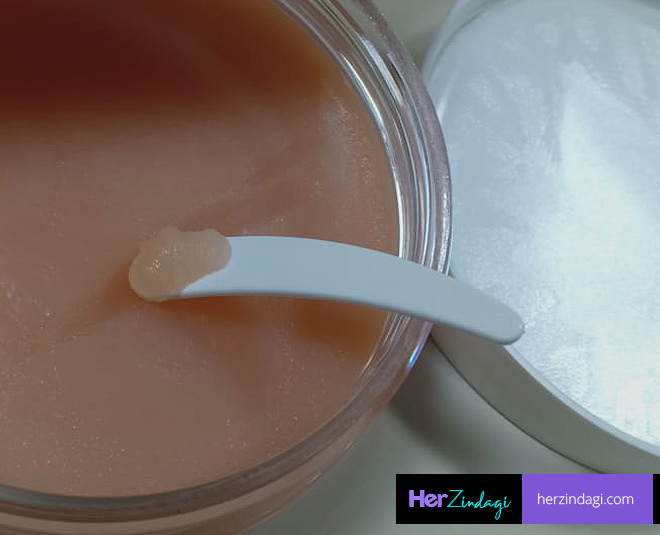 It comes in the form of a balm, with a consistency like that of a lip balm that comes in a tub. The salmon-hued balm is soft like butter and using the cute little spatula you can easily dig in and use the amount you need but mind you, a little goes a long way. The fragrance is very pleasant and soft, and not at all heady.
My Experience
A needed two full spatulas which is less than the size of those old 10 paisa coins and smeared and then worked it on my entire face in circles. All the makeup came off and it broke down even my Plum gel kajal which I use as an eyeliner and that is not so easy to take off. I use it every night before sleeping and generally wash off with warm water as written in the directions.
Don't Miss: HZ Tried & Tested: Plum E-Luminence Nourishing Toning Water Detailed Review
Pros
A non-drying, sulphate-free cleanser that leaves the skin feeling soft & supple
Melts away dirt, grime, impurities & makeup with ease
Doubles up as a water-proof makeup remover
A luxurious blend of Vitamin E & 8 plant-derived oil & waxes
Gives a soft glow post-use
Glides easily on the face to cover all areas
Travel-friendly jar packaging.
Vegan
paraben free
The ingredients list is not hidden unlike some brands.
Cruelty-free
Pleasant fragrance
Cons
Verdict
Little goes a long way and it is very much worth the price. Shall repurchase once this tub is over but that would be after two months at least.
Rating
4.5/5