People who have naturally straight hair do not need to put much effort to style their gorgeous mane. Straight hair looks beautiful and healthy as the oils can straightaway travel from the scalp to the roots. But if you are someone, who's bored of the same long straight hair then you need to try a different look for your hair. There is plenty of styling opportunities for this hair type but few of them are better than the rest and are dominating this year. Let's have a look at some of the hairstyles that are ruling 2021.
A Classic Sleek Pony Tail
A stunning high ponytail with straight hair looks gorgeous and fashionable always. It is a perfect hairstyle that you can choose for your workouts or casual outings. This look is a perfect example of minimalism and chic appearance and is very easy to achieve. You don't need to spend hours to perfect this style, just take your hair up in a pony and use a nice rubber band to hold your hair tightly. You can even take a part of your hair from behind in a pony and wrap it around your band. Once you have wrapped the hair, hold it using a bobby pin, tucked underneath your band.
Short Hair With Fringes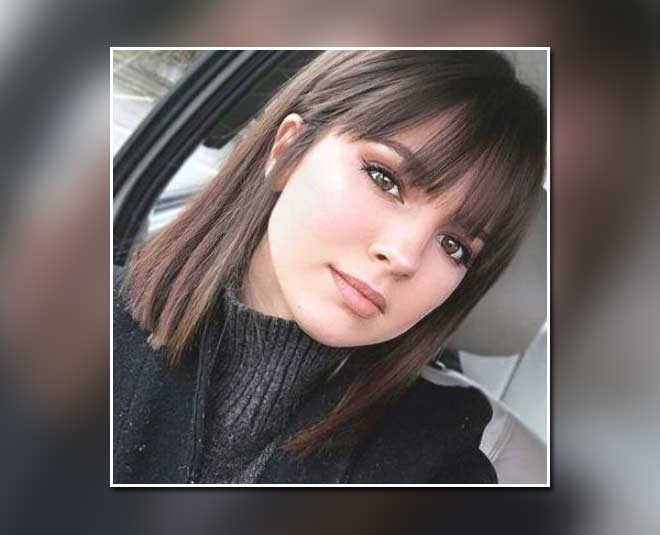 This particular style looks adorable on all faces irrespective of the size and shape. It works perfectly with medium-length straight hair which you can style in various stunning ways. You can make a messy bun with half of your hair just below the crown area and leave the rest of the open. Straighten up your bangs using a straightening machine and place them on your forehead perfectly.
Don't miss: Janhvi Kapoor's 3 Ingredient Hair Mask Works For Real
Messy Bun
Although girls spend a big amount on getting their mane straight so that they can leave them open and rock a casual look. But if you are someone who wants to make changes to their straight hair without cutting them down then a messy bun is the answer to your prayers. Just take your hair at the top of your hair and twist them into a rough bun. Now secure this bun by using a body pin or band, to add more style to this look you can opt for a silk scarf on your head.
Don't miss: Here's How You Can Style Short Hair This Summer
Sleek Bob Cut with Middle Partition
If you are looking for a style that won't require you to put in too much effort, especially in summers then go for bob cuts. Bob cuts are taking the fashion world by storm; this cool and chic look gives your hair a classic shape that is super easy to maintain for straight hair people. If you love short hair then you can also opt for a short bob haircut that looks equally stunning and requires minimum effort to maintain and manage your mane.
Which one of these hairstyles is your favourite one? Let us know on our Facebook page. Stay tuned to Herzindagi for more such stories.