A bride's makeup remains as important as her wedding attire. An elegant makeup helps to bind the whole look together. However, bridal makeup is not just about applying highlighter and matching eye shadows.
It should be done accordingly to the bride's facial features, and her ensemble's hues. For all this to happen, a bride-to-be needs to book her makeup artist very mindfully. Don't just go for anyone's recommendation, but also consider following points before you book your makeup artist for your big day!
Hygiene And Sanitation Amid COVID-19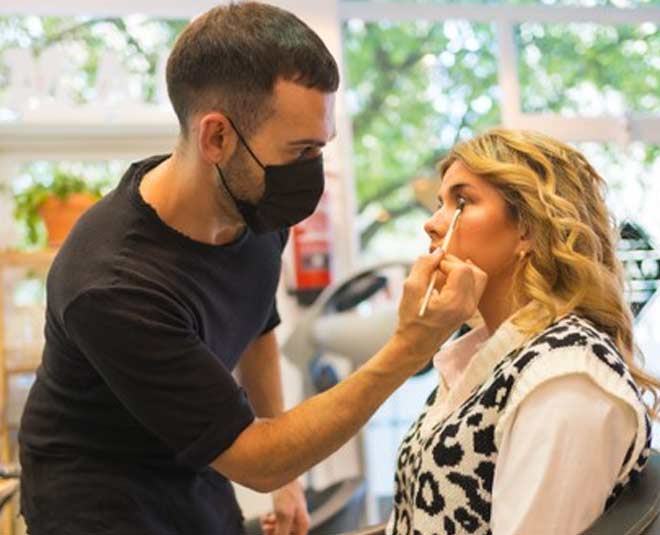 During the current pandemic of the novel coronavirus, the most important thing to do is be aware of the hygiene and sanitation services that your makeup artist follows. You must inquire in advance, if he/she is corona negative, uses clean products, carries PPE kit along, etc. Under no circumstances, you should let your guard down to keep yourself and your family safe from this deadly disease.
Do A Through Research
This includes finding out how you want to look on your wedding day, how much is it achievable, and who can offer the best service for the given requirement. It is best to call and ask, instead of just going through the website or the app. Make a list of makeup artists that you think makes the cut and then go to meet them personally. Also, don't forget to check the reviews online. It could help you in an understanding what are you signing up for!
Every Makeup Artist Has Unique Style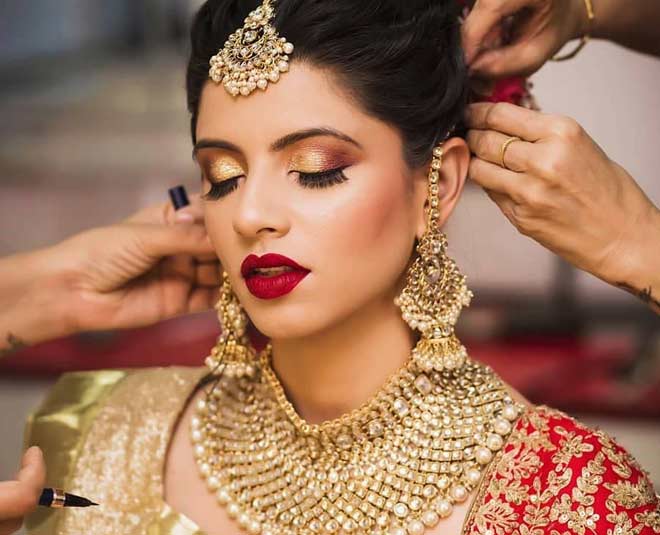 You must not forget that every artist will have her own way of working and will have a unique style. While some may like playing with bold colours, others may love using subtle shades on her bride. The key is to find the one whose style can match yours. You definitely don't want to find out that you and she have nothing in common, that's why check her portfolio in advance.
Know About The Products They Use
No one knows products and shades that goes for your skin (how to use rosewood water for skin) better than you. That's why also talk about products your makeup artist uses. This is not something that you will be willing to discuss at the last moment. Especially if you have sensitive skin, acne issues etc, you should ask about brands your makeup artist uses.
Don't Miss: Check Out These Makeup Tips For Pale Skin Tones
Price Is A Significant Factor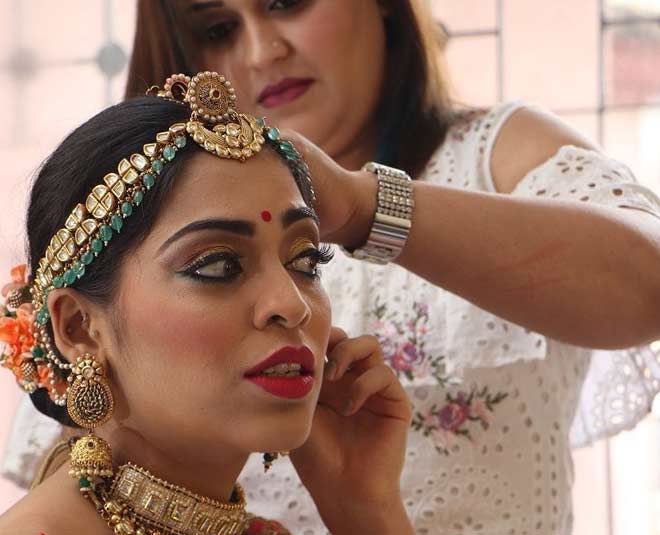 No matter what your requirement is, the price may make you do the adjustments. That's why don't just book the artist thinking that if she charges well, she will help you achieve what you want. And if she is charging way less, she will end up ruining your wedding day look (celeb-inspired south Indian bridal looks). The bottom line is you just can't compare two service providers based on price alone.
Don't Miss: Gauahar Khan's Bridal Look Decoded: Here's Everything You Need To Know About Actor's Jewels & Joda
If you liked this article, do comment on our Facebook page. Stay tuned to HerZindagi to read more such stories.