In the last few years, nail art and paints have become such an important part of our personality. People love making frequent visits to salons now to keep their manicures and cuticles in check. After a crazy 2020 year, we are hoping for some positive news in the coming days and we also wish the salons to work in full swing. But, until then we will have to rely on our home manicures and get our hands on the trendiest nail colors to add that pop of color to our hands.
Deep shades of Red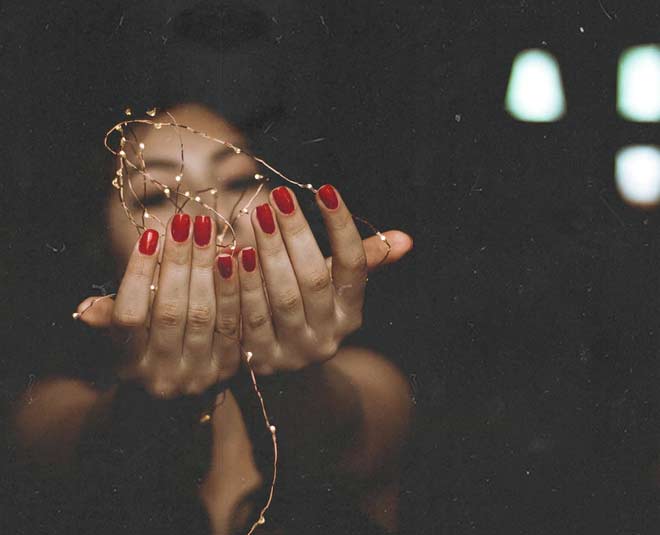 This year is going to be full of rich colors like deep red, stunning burgundy, cheery red, and other reds from the same family. Like red lipsticks, red nail colors also look smashing when it comes to choosing nail paints. It instantly brightens up your hands and makes them look beautiful. A deep burgundy can never be out of fashion and it can go with your almost every outfit. Other shades of the red family are equally marvelous; they can immediately grab the viewer's eyes to your fingers so make sure you are applying it properly with enough coats.
Stunning Nudes
If you are someone who doesn't like glitters on the hands then nude nail paints like beige, pink, brown are a great option for you. The nude shades of the nail polish suit most of the skin tones and give a neutral and natural finish. But one thing people with dusky skin need to keep in mind is that they need to choose a shade up or down of any color so that it can complement their hands better. Nude color provides that minimalistic yet chic look which is perfect for anyone who has to attend office or classes regularly. This particular nail enamel will also go best with your spring and summer looks giving you that graceful appearance.
Don't Miss: From Oval To Stiletto, Here's How You Can Achieve Different Nail Shapes
Gorgeous Glitters
Glitters and nail polish have such an amazing relationship that it seems they are never going to break up with each other ever. The trend of shimmers and sparkles can never go out of style and it's never too OTT no matter how much you apply. Colors like deep-sea blue, silver, brown, green all look stunning and add that oomph element to your nails. However, one thing that you need to keep in mind while opting for these colors is that your outfit needs to be simple. If you are wearing a glittery dress then it is ideal to ditch sparkling shades and go for more neutral colors until and unless you don't want to look overblown.
Don't Miss: Get Rid Of Dark Skin Around Nails With These Easy Home Remedies
Perfect Matte finish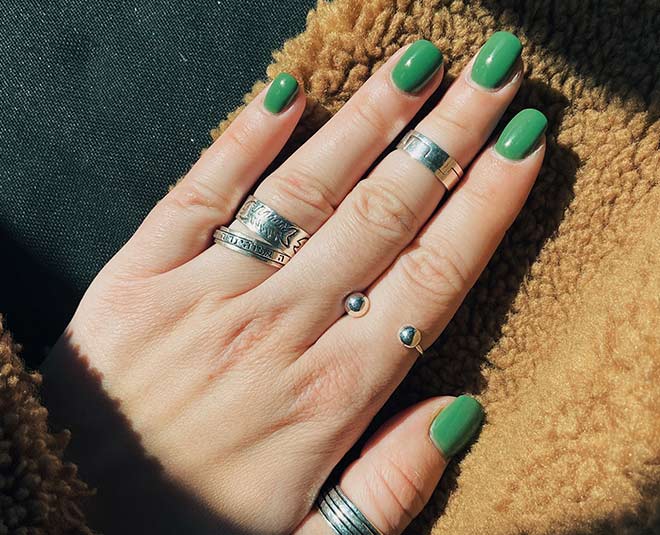 One recent addition that has completely flipped the nail fashion industry for good has to be the matte finished colors. These are the only nail paint colors after glitters that look equally stunning in each shade be it red, blue, wine, peach, grey, and others. It has the widest range of colors that can go well with every complexion. Deep dark colors like green, black, brown blue look great on fair to whitish while peach, tan brown, olive greens work best for dusky to dark skin tones. Remember to shape your nails well before applying these colors as it will highlight your fingers and uneven shapes can be a bummer that can ruin your finishing.
Tell us which one is your favorite color out of these. Stay tuned to Herzindagi for more.
Image courtesy: Unsplash.com