What Are Nose Strips? Correct Way To Use Them, Benefits
Also known as pore strips, nose strips help in removing the dirt, oil, blackheads, whiteheads accumulated on the top layer of the skin.
Nose or pore strips are a hot selling beauty product today. As the name suggests, they are used for cleaning all the gunk on your nose area, leaving you with a squeaky clean nose.
What Is A Nose Strip?
Also known as a pore strip, nose strip has a strong adhesive that helps in removing the top layer of dead skin cells, blackheads, and white heads. If you look at them, they look quite similar to a regular band-aid.
Nose strips cleanse any dirt, or oil present in the top layer of your skin. However, they do not clean your pores.
Who Should Use Nose Strips?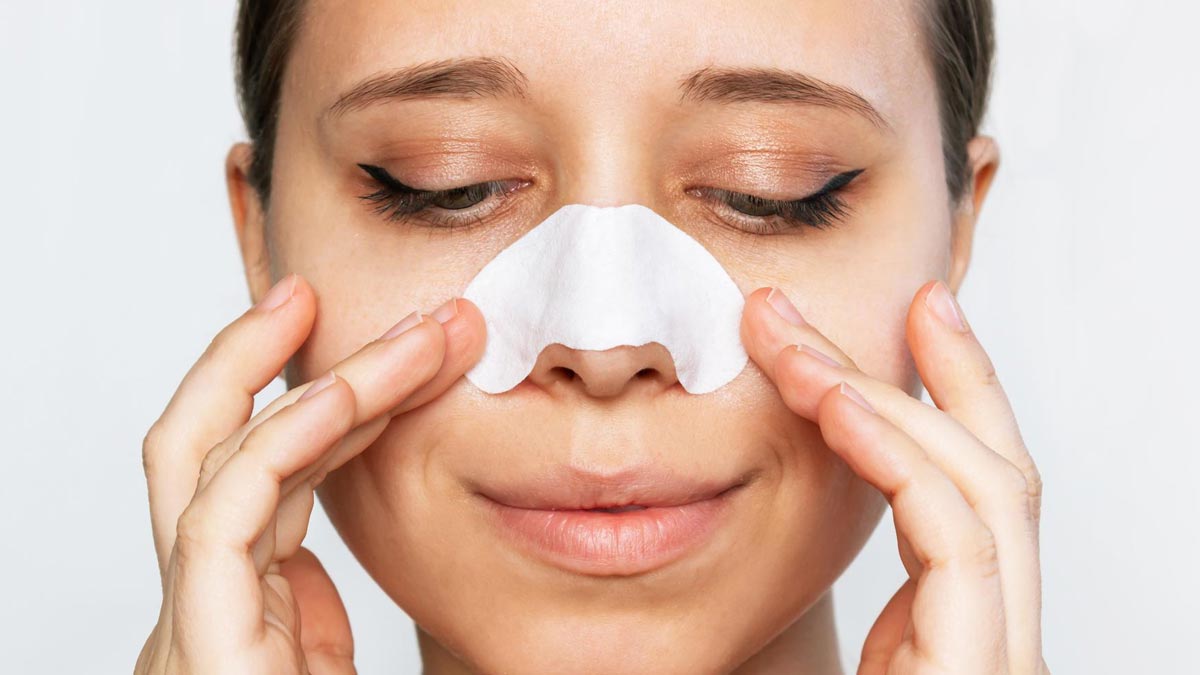 Nose strips are a temporary remedy to remove the top layer of your dead skin. However, they aren't a permanent solution and won't prevent the build-up of dead skin on your nose.
Benefits Of Using A Nose Strip
Nose strips are designed to work like a magnet. They remove all the blackheads and whiteheads from your nose along with oil and dirt.
Using nose strips is a quick and easy way of getting a clean nose whenever you are in a hurry. It is just the perfect way to get that clean looking face before an important event.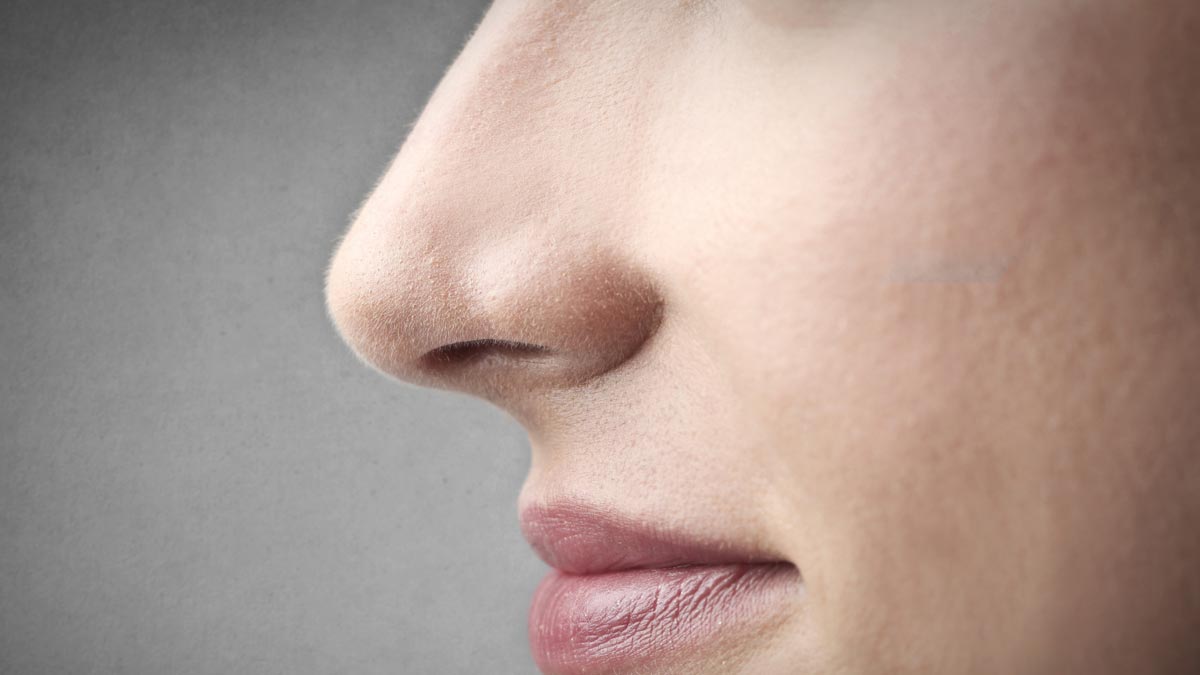 Nose strips are a great remedy for those with oily skin as they suck out all the excess oil present in the top layer, giving you an oil-free nose for a long time.
Nose strips are a cheaper alternative to expensive blackhead and whitehead removal treatments. You get nose strips for as cheap as INR 10 for a single-use which gives results that last almost a week and sometimes more.
The Right Way To Using Nose Strips
Cleanse
Before you use a nose strip, make sure you clean your face. Wash your face with a cleanser. You can use any mild face wash. Massage it gently over your nose and then rinse off. Pat your face dry.
Steam Your Face If Possible
For good results, you can steam your face for a few minutes before using the pore strip. This will help in opening up the pores of your skin and help you clean the nose better as the strip will be able to grab a lot more dirt and oil.
Don't Miss: Get Rid Of Blackheads At Home Using Kitchen Ingredients
Follow The Instructions Mentioned On The Product
All the nose strips come with directions. For best results, make sure you follow them. Most nose strips work on a wet surface. So, make sure your nose is wet enough for the strip to stick properly. Also, check for the timing. Leaving your nose strip for too long can lead to the ripping off of the top layer of your skin.
Complete With A Moisturiser
After you remove the nose strip, cleanse the area of the blackheads and whitehead particles using a clean tissue. Follow with massaging your nose with a lightweight moisturiser. This will prevent the clogging of pores.
Mistakes To Avoid While Using A Nose Strip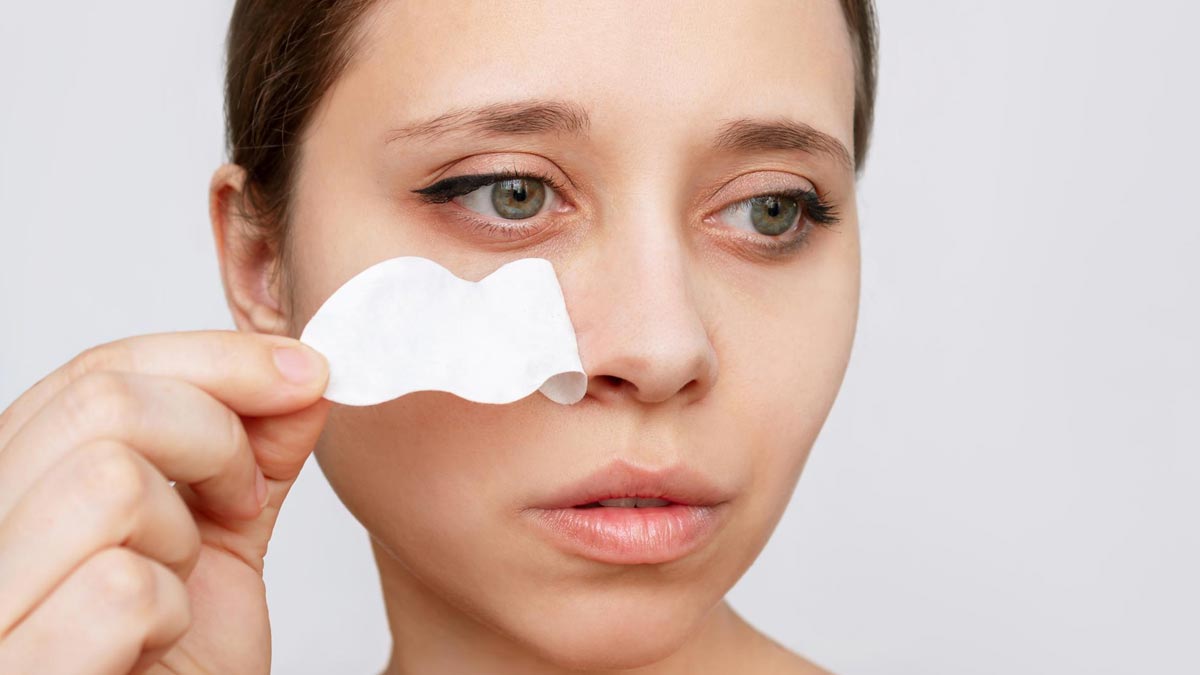 Avoid using a nose strip if you have sensitive skin. Pulling off the nose strip can lead to inflammation if you have sensitive skin. Consult your dermatologist beforehand if you really wish to use these strips.
Don't Miss: Try This 2-Ingredient Home Remedy For Blackheads And Whiteheads
Never use these nostr strips first thing in the morning. When you strip off the blackheads and whiteheads in the morning and then step out, the open pores attract all the dirt quickly. The best time to use pore strips is before going to bed.
Not leaving your nose strip on the skin for long enough is also a mistake you might make. If you do this, you will not get good results. Follow the instructions and keep it on for the suggested time to get results.
Side Effects Of Using A Nose Strip
There is no serious side effect of using a nose strip. However, if used incorrectly, nose strips can leave your nose red, irritated.
Nose strips are a quick, temporary treatment for your blackheads and whiteheads. However, they shouldn't be used more than one a week as they can enlarge the pores of your nose if used in the long run.

For more such beauty related stories, stay tuned!