Get Thick And Long Hair With This Homemade Aloe Vera Shampoo
Try this easy DIY, make natural, aloe vera shampoo at home for long and thick hair. Here is an easy recipe.
This is the time to indulge in some self care and pamper our hair. Many of us are suffering from hair issues during this lockdown. Dandruff, hair thinning, hair breakage, itching are some common hair problems. If you are someone who is tried using different hair products but still not getting a solution for your hair problem then you have landed on the right page. A lot of these hair care products come with chemicals that are harmful to your hair.
It is always best to stick to natural products when it comes to your hair to prevent them from damage. If you don't know what to do to kill the boredom during this period then here is an interesting DIY for you. This is great for your hair. Prepare aloe vera shampoo at home with this easy recipe. This shampoo will help you get those thick and glossy hair locks you have always wished for.
Why aloe vera? Aloe vera is great for your hair, it is packed with a lot of nutrients that help you deal with a lot of your hair problems. Aloe vera shampoo helps in making your hair thick and long. Here is how you can prepare it at home.
What you need?
Filtered water - 300 ml
Glycerin Soap Base - 1/3 Cup
Jojoba oil - few drops
Aloe vera Gel - 1 cup fresh
Vitamin E Oil - 1 Capsule
How To Make The Shampoo?
1. In a pan, add soap base and water. As the soap melts into water, turn off the flame.
2. In a blender, add aloe vera gel (you can scrape it out fresh from the plant), vitamin E oil and jojoba oil. Mix all the ingredients well.
Buy WOW Aloe Vera Multipurpose Beauty Gel for Skin and Hair here for a discounted price of INR 233. Buy UrbanBotanics® Cold Pressed Jojoba Oil for Skin & Hair - Virgin & Unrefined here for INR 649.
3. Take a pump bottle and add this mix of soap and aloe vera. Shake well. Buy eS³kube 100ml Empty Printed Lotion/Cream/Soap Dispenser / (Multi Purpose) Bottle with Pump Action and Safety Lock here for INR 195.
4. Every time you use this shampoo, make sure you shake the bottle well. You can use your regular conditioner after shampooing your hair with this shampoo.
5. Refrigerate this shampoo for a month.
Don't Miss: You Will Ditch All Beauty Products And Start Using Aloe Vera After Reading This!
Read on the benefits of using aloe vera shampoo for your hair:
Aloe vera gel has anti-fungal and anti-microbial properties that are great for your hair. It makes your hair smooth and silky.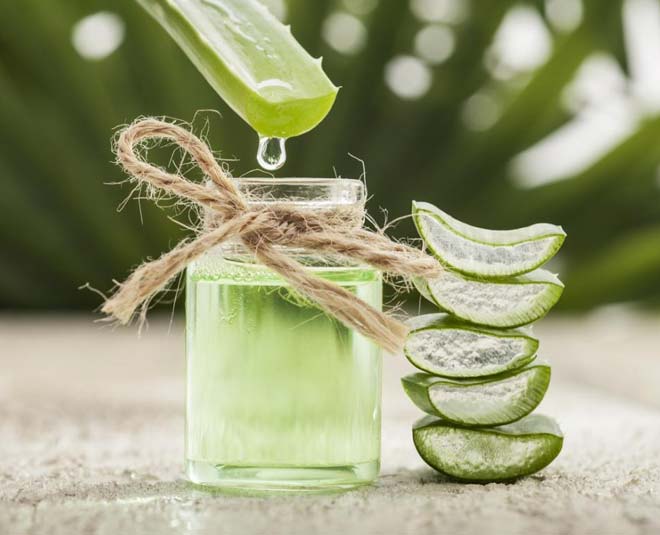 The glycerin soap base has a lot of glycerin that moisturises your scalp and hair. It keeps your hair healthy and strong.
Don't Miss: How To Do Aloe Vera Facial At Home? Here Is Your Step By Step Guide
Jojoba oil works well for hair growth. It reduces hair fall and keeps hair problems like dandruff at bay.
Make sure you do a patch test before using it directly on your hair as every product reacts differently on different hair.
Recommended Video
For more easy, beauty DIYs, stay tuned to HerZindagi.