You must have heard of the trending lotion bars. The genre of beauty in our daily lives is ever-changing. If soaps are trending this week then there will be expert advice against the use of soap in the next week! If you are someone who loves to stay on top of your beauty and skin-care game then get well versed with lotion bars and how to make them because these trending bars are here and here to stay!
Before getting to the recipe of making lotion bars, do you know what exactly lotion bars are? As the name suggests, this product is lotion that is solidified into a bar. Several dermatologists suggest the use of lotion right after taking a bath to lock the moisture in. The application of lotion before going to bed at night is also recommendable to keep the skin moist all night. Now that we know that applying lotion is very important, why is it that we should use a lotion bar instead? How is it better than any store-bought lotion? To start with, lotion bars are made from hydrating materials that are way more helpful than water-based lotion. Secondly, a lotion comes in a plastic bottle, a lotion bar on the other hand which can be easily made at home is plastic-free. These two points make the lotion bars both plastic-free and free of the added water. Now that we know that lotion bars are better and must be used in replacement of lotion, let us find out how to make lotion bars!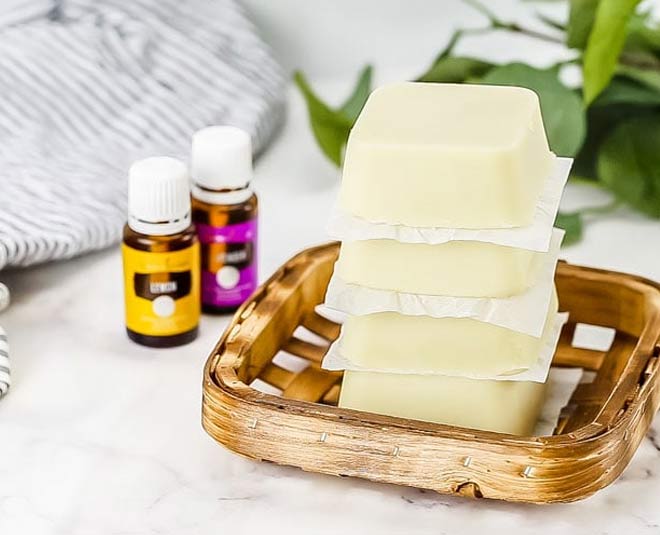 Image Credit: makinglemonadeblog
Ingredients Required
1 cup coconut oil
1 cup coco-butter(you can also use plain shea butter if you don't want the cocoa aroma)
1 cup beeswax(this ingredient is easily available on Amazon and other online shopping sites)
1 tsp Essential oil of your choice
1tbsp vitamin E
Silicon mold
Rose petals(optional, will elevate the look of your bar if you are using shea butter)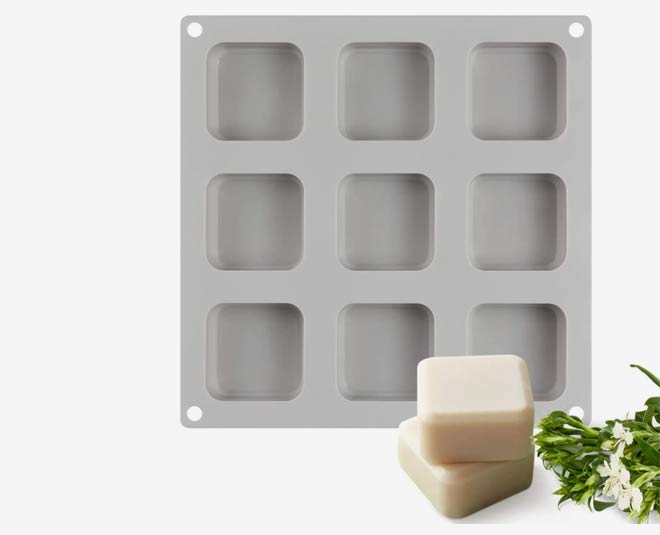 Image Credit: images-na.ssl-images-amazon

Read More On Lotions- Use Shea Butter To Make Lotions, Face Creams And Moisturisers At Home
Procedure To Make Lotion Bars
Take a saucepan and place it on the gas stove. Put the heat on low-medium.
Take the coconut oil, shea butter, and beeswax and put them in the pan. Stir all these ingredients well till they all combine and come into a liquid form.
Turn off the gas and let the mixture cool slightly. Though we don't have to get it to room temperature here, getting it down from hot to warm will work.
After this, add vitamin E and the essential oil of your choice. Mix well.
Add some rose petals in the batter for the look.
Pour this batter carefully into the silicon mold and leave it to cool down. Do not disturb the mold while it is cooling and let it rest for at least a day.
Pop-out the molds.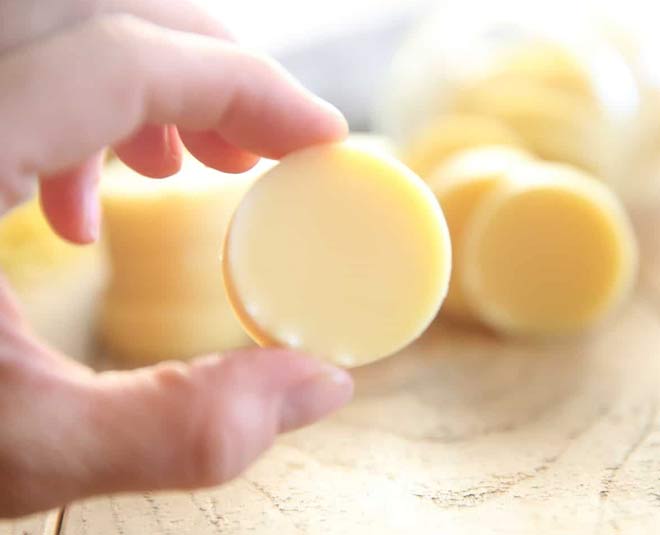 Image Credit: i.pinimg
If you are wondering how you can use these lotion bars, it is quite simple. All you need to do is take the lotion bar between your palms and rub it. Since it is in solid form, it will require some heat to excrete the moisture, therefore rub it on your hands or just hold it in between your palms for a while. After it starts to melt a little, rub it all over your body and you are good to go!
How To Use Organic Body Lotions- Hydrate Your Skin Using These Organic Body Lotions!
Do replace your lotions with these lotion bars packed with the goodness of moisture! Stay tuned to Her Zindagi for more such content!