Since intimate hygiene is as important as your other body parts and hair, a good wash that restores pH balance is all-natural is crucial. I tried the GYNOVASH Daily Protection & Balance Intimate Wash and here is my detailed review of it.
Claims
It is revolutionary: Micro Bubble Foam for excellent penetration and wider coverage.
With its unique formulation, GynoVash promotes the selective growth of good bacteria, while cleansing the bad bacteria from the intimate area. So your intimate area stays infection-free, odour-free and healthy!
It cleanses, refreshes, moisturises and re-balances with a measured pump & water-free wipe, of the soothing and cooling GynoVash Daily Protection. UNIQUE Measured Dose up to two pumps gives you the exact amount of GynoVash that you need for a one-time use. No wastage, no mess. Fight discomfort and perspiration before and after workouts.
It is enriched with Essential Tree Tea Oil, Neem Leaf Oil, Clove Bud Oil and Aloe Vera. Balance pH 3.5, Sulfate-free, Silicon-free, Paraben-free
It is clinically Validated. Developed by dermatologists and tested by gynecologists.
Key Ingredients
Neem Leaf Oil: It is anti-fungal and it is antioxidant.
Tea Tree Oil: It is anti-microbial and antiinflammatory
Clove Bud Oil: Has toning action and has antioxidants.
Aloe Vera Gel, Murmura Butter and Vitamin E: It has moisturising qualities, toning action and has antioxidants,
Lactic Acid: This ingredient supports protecting microflora
Packaging
This intimate wash comes in a travel-friendly and sturdy plastic bottle with a foaming pump.
Texture/Fragrance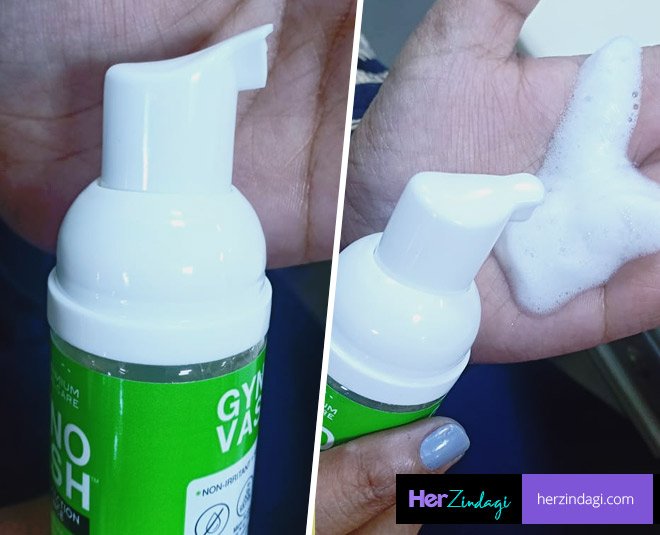 It is a foam wash that is better than a conventional liquid and has a very subtle fresh fragrance.
Don't Miss: HZ Tried & Tested: Plum E-Luminence Simply Supple Cleansing Balm Detailed Review
My Experience
An intimate wash is very important. We care for our body and hair so much but forget to pay attention to the most private part of our body which barely gets to breathe. Many apply normal soap here which is eventually bad for the pH balance and can totally dry up the area. So I tried the Gyno Vash daily protection and I certainly felt good and clean since the added benefit is that it is all-natural, paraben-free, sans suphate and silicon.
Price
Originally priced at Rs 290, GYNOVASH All Natural Intimate Hygiene Health, For Daily Protection and pH Balance is available at a discounted price of Rs 174, here.
Pros
It is paraben-free
Silicon free
Foaming
Sturdy pump
Subtle fragrance
Travel-friendly
Affordable
Cons
None for me
Rating
5/5