Our hands go through so much by being exposed to harsh chemicals, the sun, soap, and much more. But we never really take time for pampering them even after knowing that they help us out with most activities we perform. And as a result of not caring for the hands, they start becoming dry and the skin around them gets cracked, chapped, or starts to peel.
Although there is no major cause of concern here, you must take proper care of your hands to prevent itching, irritation, or other conditions that dryness or inflammation in them, may lead to. So, if you are experiencing dry or chapped hands, then read this article and find easy home remedies that will help you get soft hands.
Aloe Vera
According to medical science, applying aloe vera gel on dry skin, can significantly reduce the intensity of the condition and help retain moisture in it. If your hands feel dry or flaky, just take a little bit of aloe vera gel on your hands and rub them firmly together, after you're done applying the aloe vera gel evenly on both of your hands, cover them with a pair of gloves for a while. Aloe vera works as a high-end natural moisturizer against dry skin.
Coconut Oil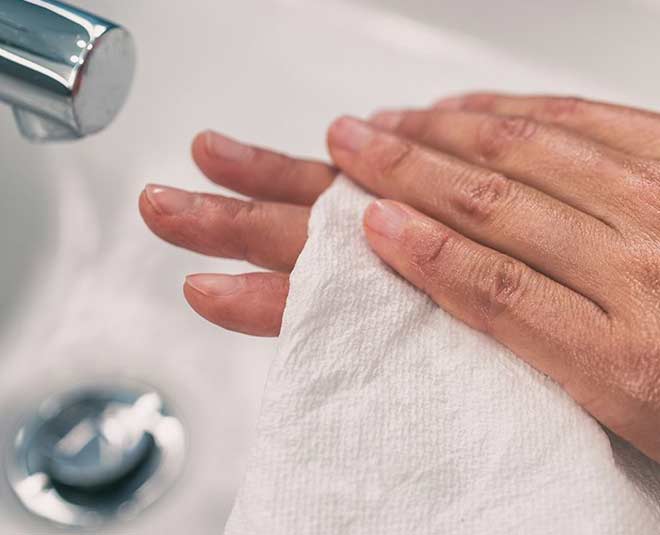 Coconut oil is also one of those natural oils which most of us can find in our homes. This wondrous oil has lots of different uses, treating dry hands safely being one of them. The oil hydrates your skin warding off the dryness, almost in an instant. In order to treat your dry hands using coconut oil, just pour a few drops of this oil on your palms and gently start rubbing your hands until the oil spreads over every inch of your skin. Keep reapplying the oil over regular intervals of time throughout the day for best results.
Drinking Milk
Drinking milk regularly has also been linked to better skin hydration and moisture retention. If you are suffering from dry hands or skin dryness in general, just make a habit of drinking two glasses of milk daily(health benefits of milk varieties). Drinking milk does not only improves dryness or equivalent skin-related conditions, but it also works as a catalyst in cell regeneration, which means newer skin cells will instantly start growing back in place of the dead cells damaged due to skin dryness. Studies conclude that milk contains a kind of fat known as phospholipid, which is responsible for its hydrating action.
Don't miss: Here Is How Your Hands Speak Of Your Health
Oatmeal Hand Mask
Oatmeal is filled with anti-inflammatory and antioxidant properties, which have been studied to work wonders in order to repair dry skin from a cellular level. Make a paste of oatmeal powder and water and apply it on your hand regularly for treating dry skin and voila your hands will be rejuvenated within a week.
Some Other Ingredients And Tips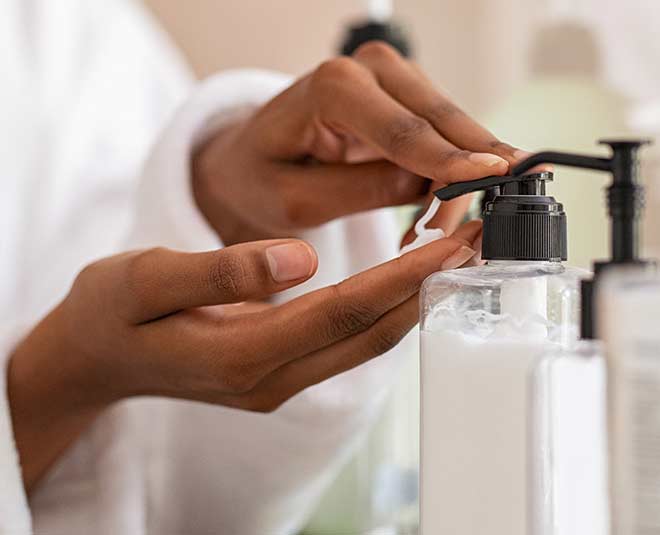 Some other effective home ingredients that you can use for your hands are honey, sunflower oil, jojoba oil, petroleum jelly, ghee, etc.
Also keep in mind to wear gloves while coming in contact with harsh soap, chemicals, etc.
Use heavy-duty moisturisers daily.
Go for manicures or do one yourself at home(manicure at home) to pamper your hands in the best way.
Avoid humidifiers or showering with hot water.
Use a good quality sunscreen before heading out in the sun.
Don't miss: Clean Hands Are Important! Follow These Do's And Don't To Avoid Infections
For more such stories related to home remedies, stay tuned to Her Zindagi and send in your queries to us by commenting down below.