Very popular in most parts of Asia, the word bindi has been derived from the Sanskrit word Bindu. The literal meaning being a dot, it is worn by women as a symbol of being a married woman in general but nowadays it is mostly one of the ways to accentuate their look. Among men, it is more of a tika after a prayer. Either a black dot with a kajal or a red dot, bindis today are available in so many forms over the counter or online which have a sticky side and we can simply place it on our foreheads. However, to give it a more earthy look, you can use a simple eyeliner pencil or brush and make any design! We all can draw something but often run out of ideas after a while so here are some pictures of bindis that could be a part of your stash to try and flaunt whenever and wherever. All you have to do is click on this story link in your phone and scroll down for a design of your liking.
Now called a bindi, ages back, it was known as Visesakachhedya. Leaves of different shapes were used to paint different designs on the forehead. The other names of these bindis which were made using leaves were Patralekha or Patrachhedya.
Why Wear A Bindi?
The logic of wearing a bindi on the forehead and that too in the middle is that it is the region where the wisdom of a human is hidden. It is where the third eye is supposed to be and if we believe it then theoretically, a bindi can hold on to the energy and strength of the individual. There are several myths and beliefs around wearing a bindi.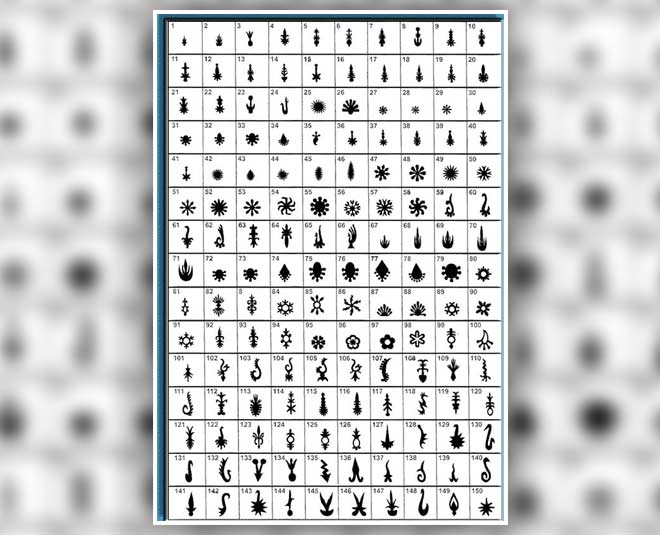 Image courtesy: pinterest
The red bindi denotes power to some and love to others. It is also considered a major symbol of a woman's marital status and a very common practice among Hindus. However, according to some religions, a bindi is not permitted. Off late, bindi is just a fashion symbol and it is not necessary for a woman to wear it if she is married. Now we don't just have the colour red but several other shades available in the market and a black bindi is the most commonly worn bindi which comes in many sizes.
Don't Miss: Exclusive: Aashka Goradia Believes That 'Makeup Is A Woman's Best Friend'!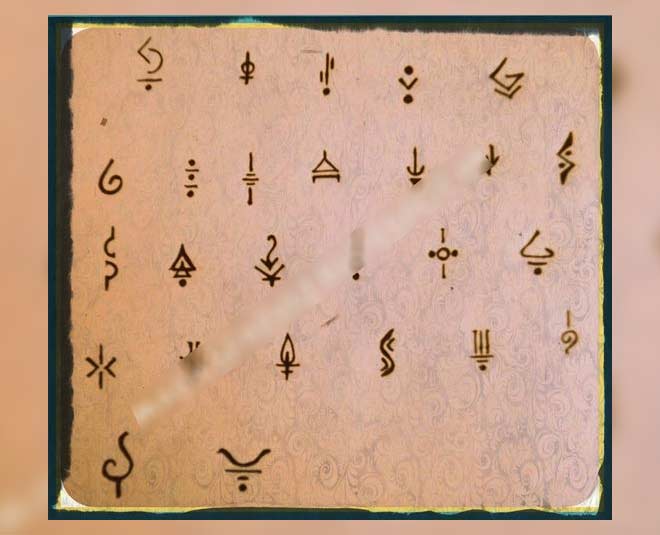 Image courtesy: pinterest
Bindi Names
A bindi has many names within India, owing to the different languages our country boasts off. From being called Tilo in Konkani to Phot in Assames, Tip in Bengali, a bindi is also called Chandlo in Gujarati, Pottu in Malayalam, and Tamil, Kunkoo in Marathi, Kunkuma in Kannada and well the list is very long.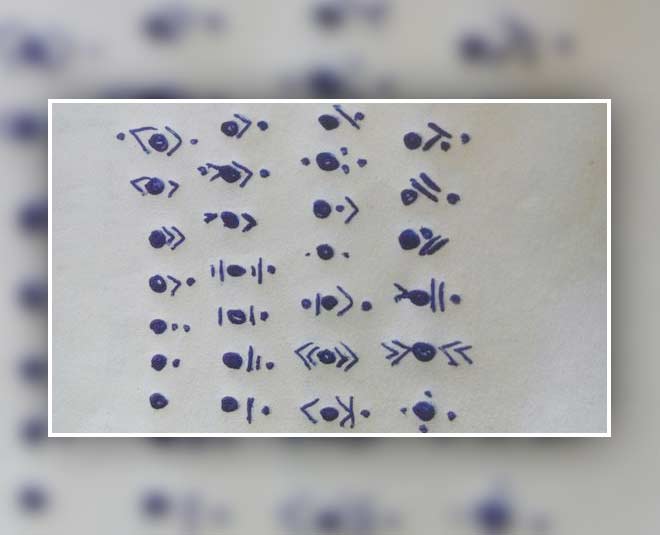 Image courtesy: pinterest
Don't Miss: DIY: Use These Household Ingredients To Make Long-Lasting Eyeliners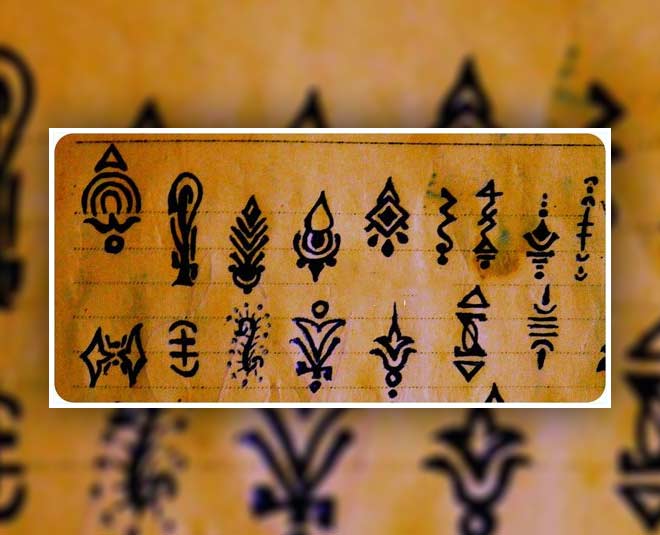 Image courtesy: pinterest
Bindi Styles & Designs
A bindi can be drawn in many ways be it just a dot, a cluster of them, arrows, or a tribal tattoo influenced bindi, etc. Bindis also come in the form liquids, powders or plastic stickers with different textures. If you watch Indian TV shows, our "vamps" (bindi styles and makeup for inspo from TV villains) are an inspiration themselves due to the fashion sense given to their characters. Bindis can be very long in length with a few tweaks made to the breadth or be just simple rounds and ovals depending upon the size of the individuals' forehead. Women with small foreheads generally where petite bindis or thin lines, while women with big foreheads, wear huge ones.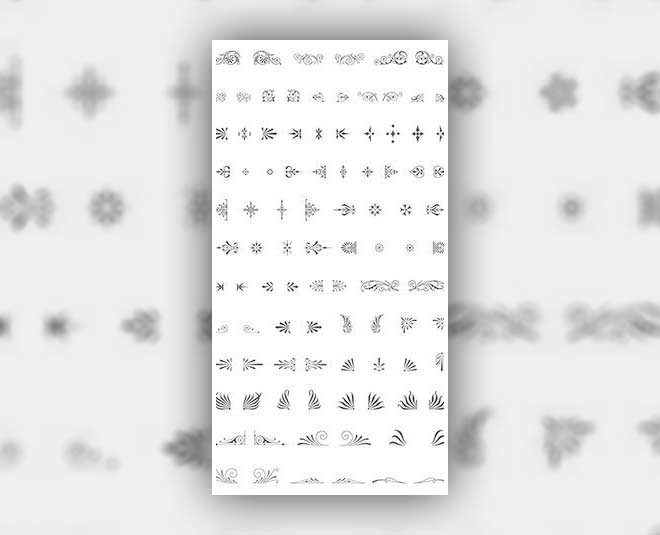 Image courtesy: pinterest
The popularity of bindis has now travelled across the length and breadth of our globe as many foreigners flaunt them on their social media. Some even wear chandan tikas as bindis as they are said to be very calming and have a cooling effect on hot-headed people.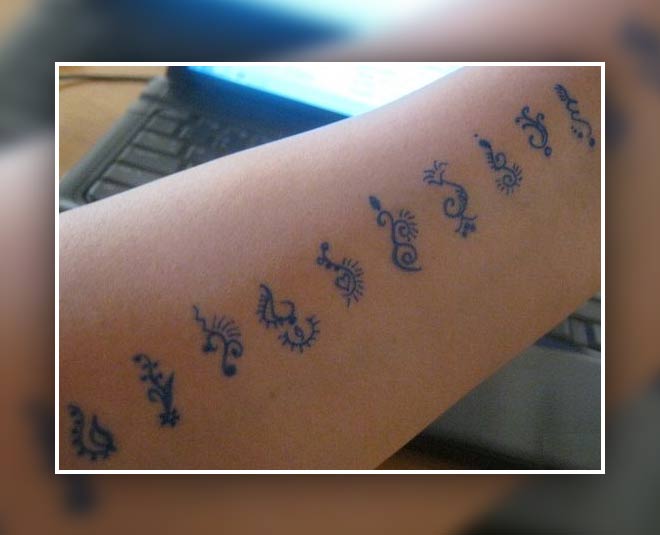 Image courtesy: pinterest
If you don't want to wear just black bindis, you can any day amp up the style with the colour eyeliners you possess. You can also stick those bindi stones depending upon your design!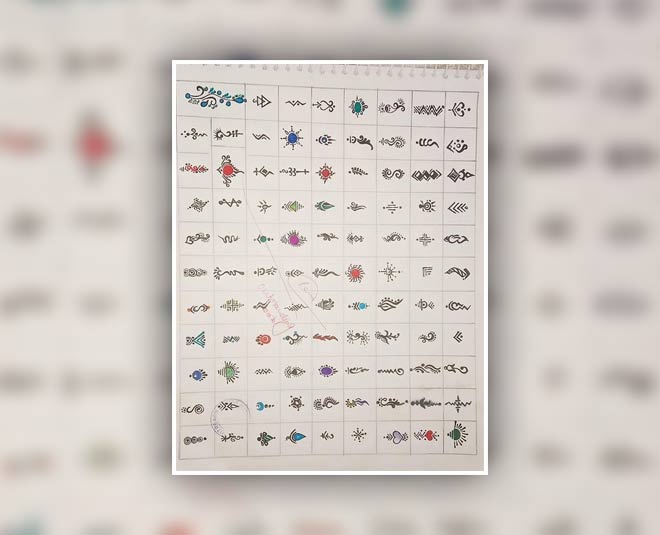 Image courtesy: pinterest
Stay tuned to HerZindagi for more such fashion tips.