Think skincare, think superfood charcoal face masks. They are one of the most sought-after crossover beauty and wellness products. Charcoal masks come with a bunch of benefits for the skin. They most effectively fix complexion problems when you're trying to save your coin by seeing a professional for extractions. If you use it the right way charcoal masks can be your go-to skincare goodie to help with creating a vacuum to help with clogged pores. They also help with dissolving stubborn whiteheads and soak up all the excess oil that makes existing blemishes look worse and more pronounced. Activated charcoal face masks have been well loved and embraced by our skincare regimens since they work like magic for not only our skin but also whiten teeth and resolve tummy issues. So, say bid adieu to bloating.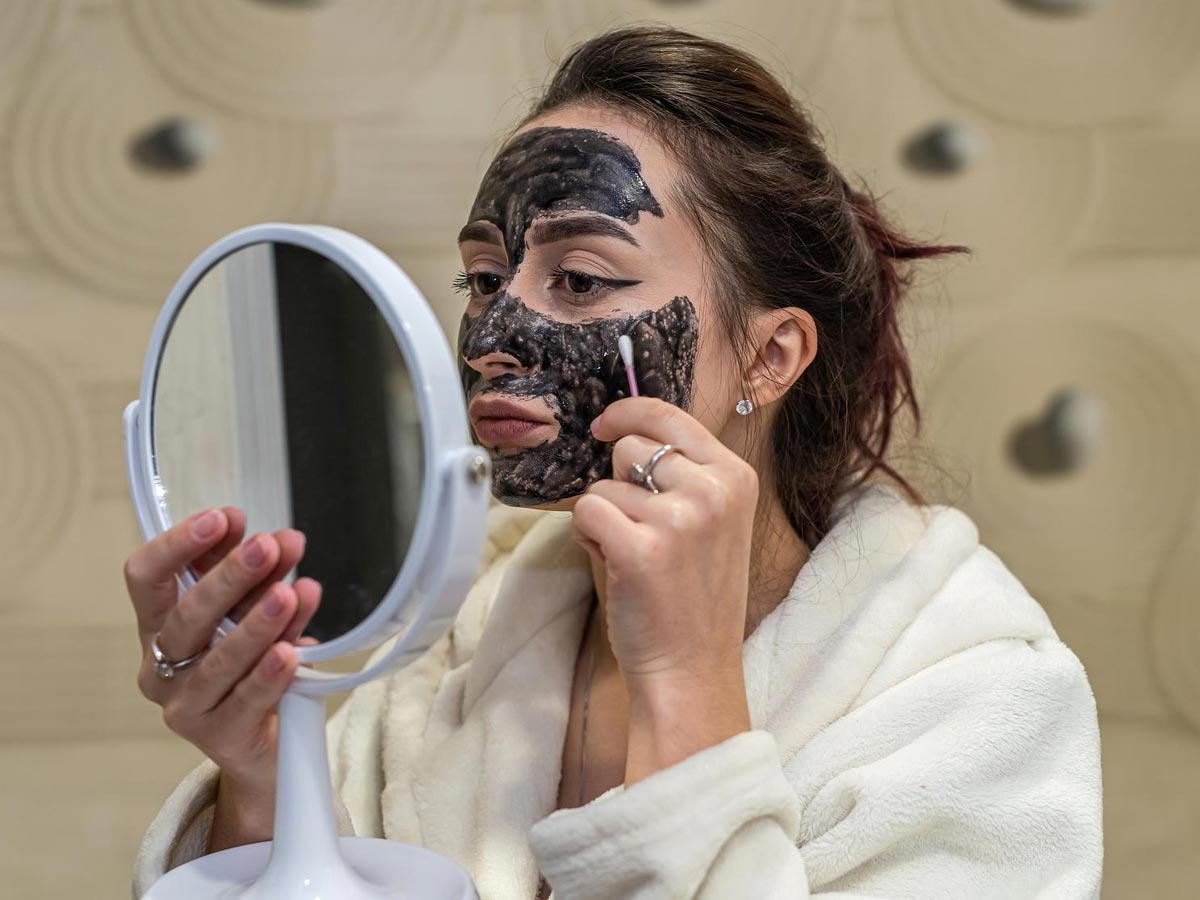 Applying charcoal masks do not only do wonders in improving your complexion but also provides a bunch of formulas for DIY peel-off and bubble charcoal masks that do well for a variety of skin types including oily, dry and parched, and combination skin.
Wouldn't you be ecstatic if we said that you can DIY your own charcoal mask at home that will give you the same results as your fav store bought variants?
So here's a quick DIY charcoal mask you can try at home and say goodbye to your skincare woes.
Got a ton of clogged pores, blackheads and an oil reservoir stored in your skin, here's a charcoal mask that is a match made in heaven for you. This is because charcoal is a magic ingredient that absorbs oil and muck like no other and gives you clear skin.
Ingredients:
1 tablespoon clay
1 tablespoon activated charcoal
1 probiotic capsule
2 tablespoons apple cider vinegar
A drop of essential oil
Don't Miss: R'Bonney Gabriel Crowned Miss Universe 2022 Ft. Harnaaz Sandhu's Emotional Final Walk
How To Mix:
Take a mixing bowl and combine the activated charcoal, clay and probiotic powder. Add a drop or two of essential oil and stir well to get an even paste. Now, using squeaky clean fingers, spread the paste all over your face and let it dry for about 15 minutes. Once dry, wash it off with cool water and follow it up with a thick layer of moisturizer to replenish the moisture back into your skin.
Don't Miss: 5 K-Beauty Trends To Try In 2023
Voila! And there you have it, radiant and beautiful skin.
Did you like this article ?