Every woman desires for healthy, strong and thick hair, but most of the times it gets difficult to achieve the desired locks. Times are changing and with our modern day lifestyle, our priorities are changing too. When we don't keep our hair at priority, we start facing problems like hair fall, dandruff, and split-ends. To get gorgeous looking and healthy hair, the least we can do is oil our hair well.
Hina Khan, one of India's most popular television actress, who is ruling the fashion game these days, in a recent interview shared her hair secrets. We absolutely love her long and strong tresses and she finally shared what's the secret behind it! She said, "oiling is very important. I oil my hair every week. For healthy hair, you should oil your hair and get spas."
Through the years, we have been hearing the benefits of hair oiling. Here are some of them:
Kills Dandruff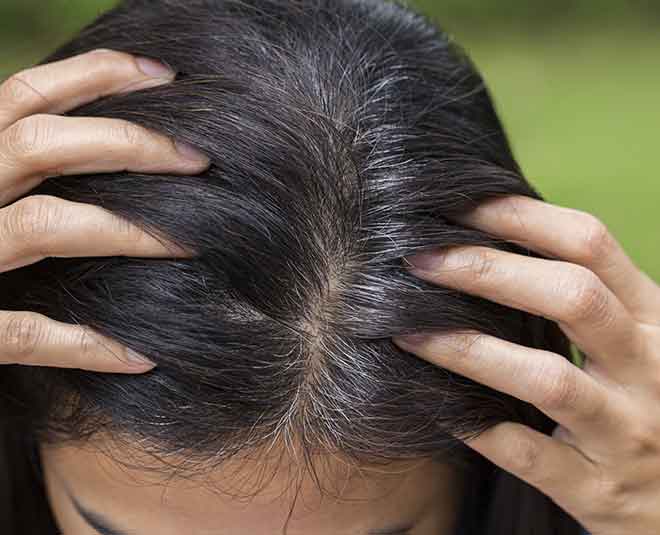 One of the most common hair problems that we face is dandruff. The problem of dandruff generally occurs when your hair scalp is dry. Oiling provides the much-needed moisturization to your hair. It not only prevents your scalp from getting dry but also gives strength to your hair.
Read more :- Honey Is The Ultimate Solution For All Your Skin Related Problems
Promotes Growth
Our hair follicles need nourishment to grow well. Oil provides this nourishment to our hair follicles and helps regrowth of our hair. Applying oil regularly on the bald areas helps in regrowth.
Controls Frizzy Hair
Image Courtesy: wikihow.com
Who likes frizzy hair? No one! We get so irritated seeing our hair going out of control. To keep them frizz free, it is best to switch to oiling. Oiling helps in dealing with the frizz. It also provides nourishment to our hair.
Controls Hair Fall
Hair fall is another big problem that we all face! Hair oils do the best job and help us fight with this issue really well. They provide strength to our hair and prevent them from falling off.
Adds Shine
If you have long and thick hair but they look dull then oil can help you bring back that shine. Natural hair oils come with healthy ingredients that make your hair look shiny.