Under-eye creams are the most underrated beauty product. This one product can actually transform your skin completely. However, many of us still feel if its worth spending all that money on this one cream. Now let's first talk about the most common skin issues we women face. Dark circles, wrinkles, puffiness are some common ones among others. If you are someone who suffers these skin problems on a regular basis then an under eye cream is a must in your beauty closet.
Reduces The Appearance Of Dark Circles
Under eye creams are known to cover up those dark under-eye circles which make your face look dull and old. Most of them are packed with antioxidants that refresh and renew the skin under your eyes and reduce the appearance of dark circles. Many of them also have vitamin C and caffeine which are known to lighten your skin.
De-Puff Your Under Eyes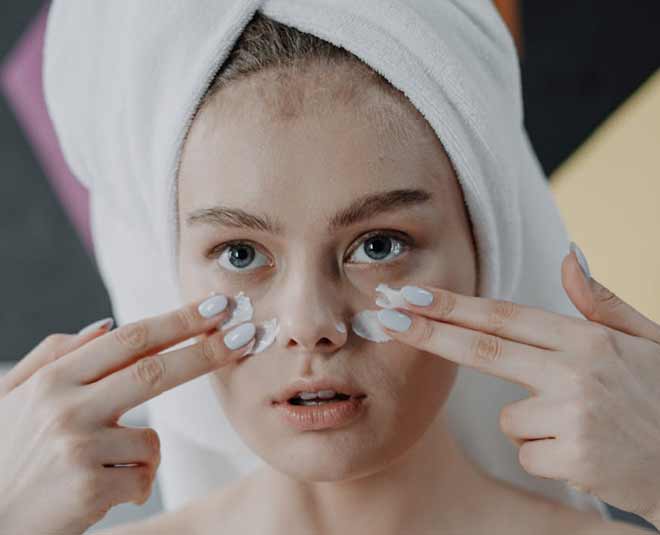 Lack of sleep and unhealthy lifestyle habits are two common reasons behind puffiness under your eyes. If you also wake up with puffed under-eye bags then an eye cream is a must for you. Under-eye creams help in making the area smooth and also de-puff. These creams are prepared using oils which are smooth out your skin and reduce the puffiness.
Don't Miss: Simple Tips That Will Help You To Bid Adieu To Puffy Eyes
Make Your Skin Youthful
Ageing signs like wrinkles and fine lines take away all the glow from your face and make your skin appear old. Premature ageing is one of the most common skin issues women face today. To prevent these ageing signs from appearing, make sure you add an under eye cream to your beauty routine. Using it regularly helps in reducing the appearance of these signs and makes your skin look youthful. Crow's feet is another ageing sign that makes our skin look dull and it can be prevented by applying an under eye cream.
Moisturises Your Under Eyes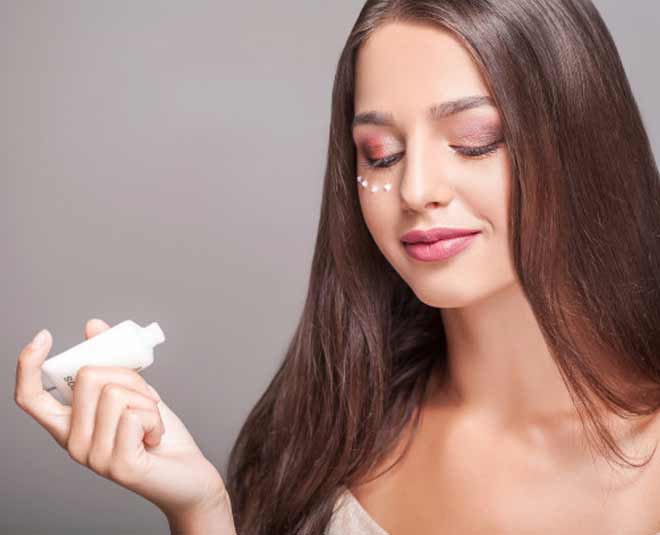 The skin under your eyes is extra sensitive and thin. It needs a lot of moisturisation. Using an eye cream is an easy way to keep the skin hydrated and fresh all the time. This prevents the skin from sagging.
Don't Miss: Have Dark Circles? These 6 Home Made Eye Packs Will Help You
Who Can Apply And How To Use?
You must make an under eye cream a part of your daily skin routine in your mid-20s. You can use it twice a day. You just need a little amount of cream to apply under your eyes. Gently massage it and let it soak in. You can apply it 15 minutes before going to bed and apply it in the morning after waking up.
Your under-eye area is really sensitive and needs a lot of attention. Applying an under eye cream can actually make a lot of difference. Depending on your skin type and requirements, you can choose the right under cream for yourself. Here are a few things you should keep in mind while going to buy an under eye cream for yourself.
1. Under-eye creams are available for every age group and make sure you keep it in mind and choose a cream that matches your age.
2. Next, it is important to understand your skin problem. What is bothering you the most? Wrinkles, pigmentation, or dark circles? Choose accordingly.
3. You need to know your skin type before buying an under eye cream or you will end up buying a wrong one.
Make sure you do a patch test of the cream on your hand before using it directly on the face. For more such beauty stories, stay tuned.