Our hair is our crown and the world spends a huge part of their income on maintaining them whether it is with products or a good diet. We hunt for home remedies if we have hair fall, or premature greying or dandruff. This is where black pepper oil steps in.
Black pepper oil is great for scalp-related ailments, damage caused to the hair due to pollution and more. So here is a proper list of benefits black pepper oil can bring to your table.
Hair Fall
Hair fall ails many individuals be it due to stress, wrong product usage, or hereditary. Sadly there is no single treatment out there that suits us all. But if you are looking for home remedies like our ancestors would, then give black pepper oil a try. It is great for the infection on your scalp as it has antibacterial properties. The presence of vitamin C is excellent for fighting hair breakage and hair thinning.
Dandruff
If you have dandruff issues which could occur due to multiple reasons, then black pepper oil may help you. Black pepper oil has vitamin C which cleanses the flaky scalp and helps in working on the dead skin cells which accumulate on the scalp. Just take some virgin oil and add black pepper to it. Cover your hair from root to tips and let it on for an hour atleast. Wash your hair with cold water.
Premature Greying
Premature greying is not something we all look forward to unless you love salt and pepper hair of course. So to treat it, you can dry using black pepper oil since it is a major source of antioxidants. Another way is that you mix a teaspoon of the powder in 3 tbsp curd and massage the mixture well on your scalp. Leave it on for an hour and wash it off with an organic shampoo. The curd adds moisture and the antioxidants in pepper will help in hair greying prevention.
Hair Growth
Here, just mix olive oil and black pepper together and massage on your scalp. The combination is excellent as the oil will work on stimulating the black pepper will fight infections and help facilitate hair growth. Mix one teaspoon of black pepper powder and 2 tbsp olive oil together and store it for 2 weeks as well. After 2 weeks, drain the oil and then massage it on your scalp. Leave it for half an hour and then cold wash your hair.
Don't Miss: Reasons Why 'Ghar Ki Malai' Is The Best!
Scalp Cleansing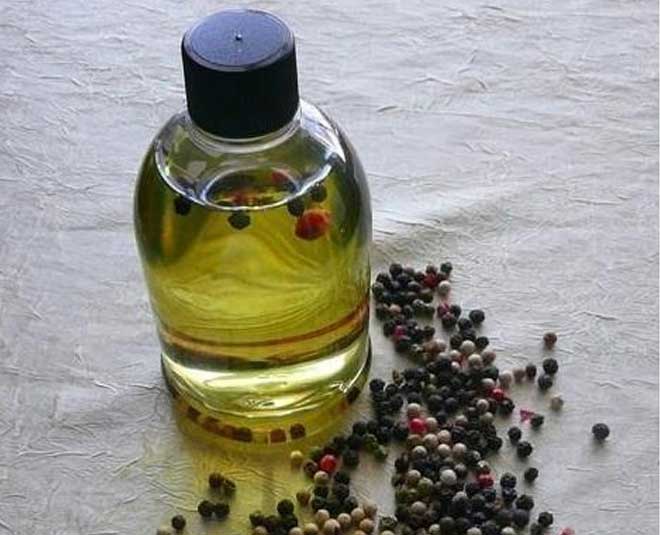 Get rid of accumulated dirt on your scalp by mixing the powder and lemon juice. Apply it on the scalp and if your hair tips are week the apply it on that as well. It helps in taking care of the split ends very well. Keep the hair mask on for 15 minutes and then wash with semi-cold water.
Take care of your hair and stay tuned to HerZindagi for more such tips.