Do Skin Firming Creams Actually Work? Here's All You Need To Know
Skin firming creams are the latest fad in the world of skincare, so let's dive straight into how effective they really are.
Our skin loses suppleness and firmness as we get older. Obviously, most of you have already looked for remedies to your skin problems. We also know that there are a variety of skin-tightening firming lotions on the market these days. Do these creams, on the other hand, help to reduce the signs of ageing? To answer that, you must first understand why your skin is losing its lustre.
The two crucial components that keep the skin firm are collagen and elastin. However, as you get older, their output begins to decline. External causes such as pollution, smoking, and sun exposure hasten the ageing process, resulting in drooping skin, fine lines, and wrinkles.
What Are Skin-Firming Creams?
Basically, a skin firming cream is a topical cream that can be used to combat signs of ageing like sagging skin, fine lines, and wrinkles. These creams are said to stimulate the skin cells and inhibit the appearance of wrinkles.
How Effective Are Firming Creams?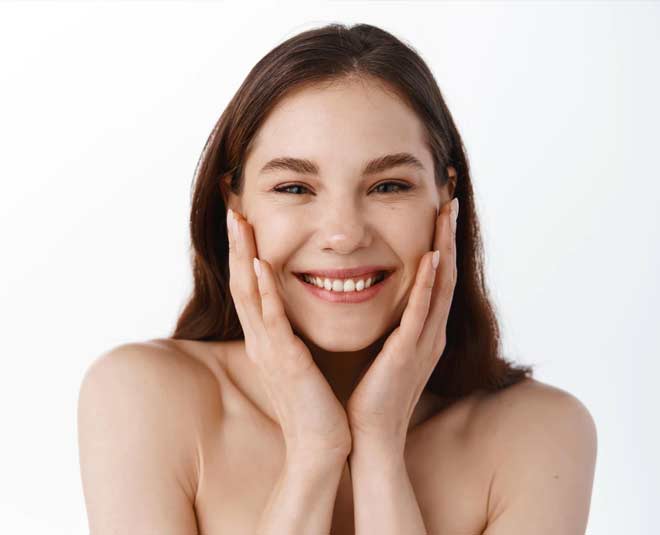 The amount of collagen our bodies produce decreases as we age. By the age of 50, there is almost no new collagen being made, and the collagen that remains grows weak and fragmented.
A skin firming cosmetic cream helps by increasing skin hydration levels, collagen production, and skin elastin production. Hyaluronic acid-containing creams are said to promote cell turnover. Though these skin firming creams can help to tighten skin to some extent, dramatic transformations are certainly not possible.
The best firming skin creams contain ingredients that have been proven to be beneficial in clinical trials and investigations. Topical ingredients like vitamin C and retinol, for example, are particularly popular as anti-aging solutions. These established ingredients have an obvious good effect on the skin's elasticity, firmness and overall texture when applied consistently.
Don't Miss:Get Rid Of Under-Eye Bags With These Tips That Really Work!
Myths About Firming Creams
It is a common misconception that skin firming creams can accomplish the same level of skin tightening as laser equipment. It's also worth remembering that they can't compete with surgical procedures like liposuction, abdominoplasty, or biostimulatory filler injections.
Don't Miss: 5 Products Every Woman Under 40 Should Start Using Right Away
Lifestyle Choices Are Important
One cannot simply rely on skin firming creams in order to achieve a healthier looking skin. For a firm looking facial skin, there are other factors that come into play. Lack of sleep, high stress levels, not consuming enough nutritious food and other such factors contribute to making your skin loose and sagging. These creams can only work to a certain extent but you need to ensure that you are keeping in mind all the other factors and acting according to that. Eating the right food and having eight hours of restful sleep everyday will help your skin to look firm and youthful in the long run. Moreover, smoking can also make your skin lose its firmness thereby making it sag and look aged.
If you wish to share any beauty tips with us, do let us know by commenting on our Facebook and Instagram page.
Stay tuned to HerZindagi to read more such stories!