International Women's Day is a day that celebrates the courageous women in our lives and in the world who have broken barriers, fought their way in and stood strong for the family in some or the other way. Take them out on a treat, pamper them a little and wish them this lovely day with these inspiring quotes, messages from some truly strong women around us who are what they are today due to their courage!
Pick the message, the quote or the saying that resonates with you or the women in your life and share them on your Facebook, Instagram, Twitter, Whatsapp Status or simply forward them with a lovely good morning.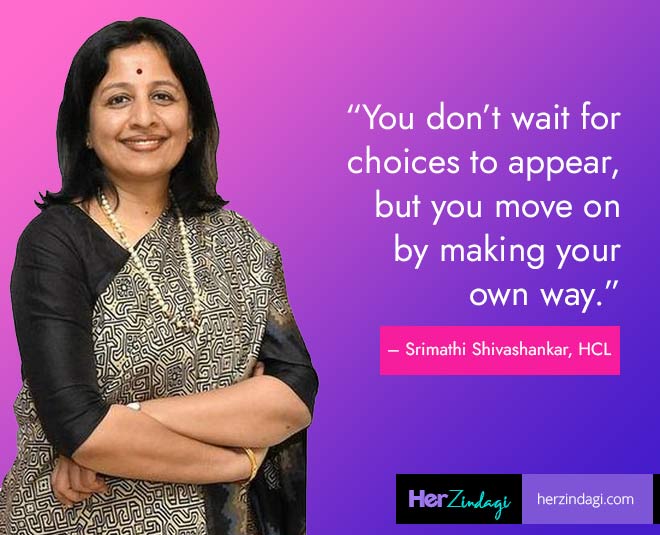 "You don't wait for choices to appear, but you move on by making your own way." – Srimathi Shivashankar, HCL"
"Never apologize for being a powerful woman." – Unknown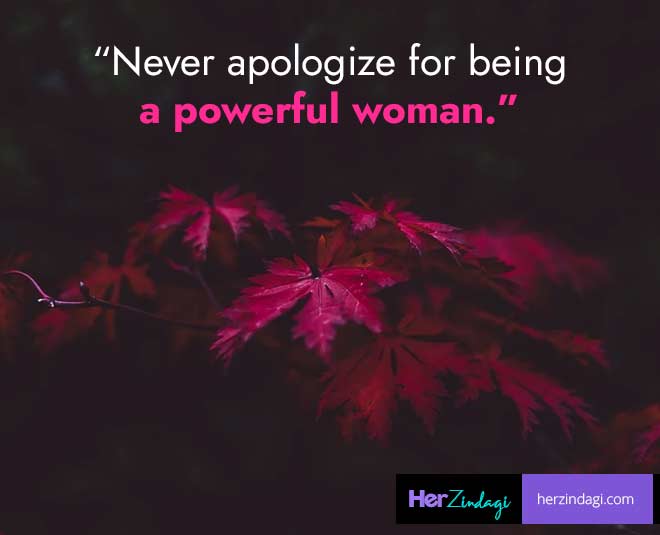 "Never apologize for being a powerful woman." – Unknown
"She quietly stepped out of the race she never wanted to be in finding her own lane and proceed to win."
The world needs strong women. Women who will lift and build others, who will love and be loved, women who live bravely, both tender and fierce, women of indomitable will." – Amy Tenney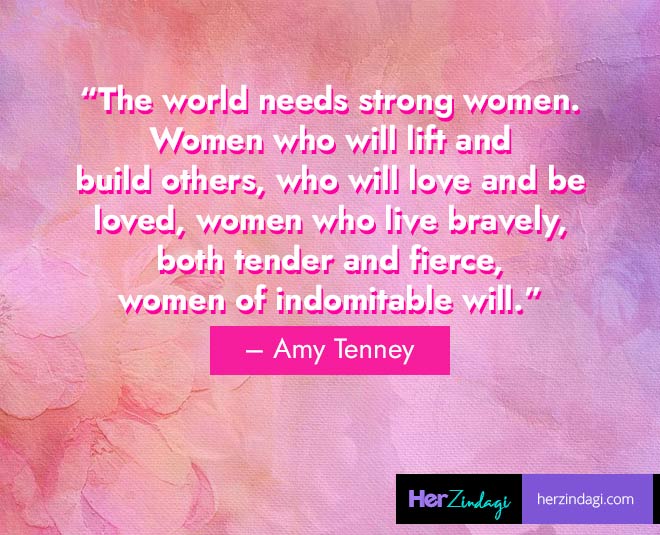 "She is both hellfire and holy water. And the flavor you taste depends on how you treat her."
"A woman is only helpless while her nail polish is still wet, even then she can pull the trigger."
Don't Miss: Sudeshna Datta: We Women Are Inborn Leaders
"Never beg, never apologize, never low your grade. Be a woman with a classy attitude."
"Each time a woman stands up for herself, she stands up for all women." –Maya Angelou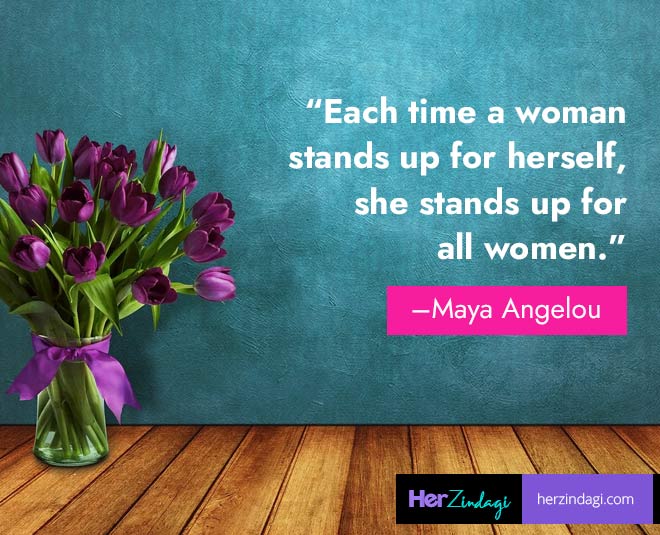 "Truly powerful women don't explain why they want respect. They simply don't engage with those who don't give it to them."
"Strong women don't have attitudes. They have standards."
"I figure, if a girl wants to be a legend, she should go ahead and be one." – Calamity Jane
"She was powerful not because she wasn't scared but because she went on so strongly, despite the fear." – Atticus
Don't Miss: Financial Independence Gives Sense Of Pride And Freedom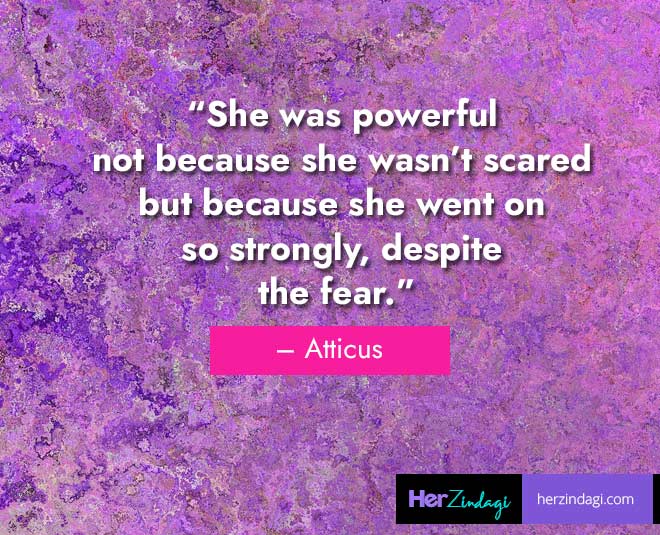 "I am starving. I am starving for something real. Something breakable, something tangled, fragile, imperfect and free. I am starving to be me." – Kalki Koechlin, Indian Actor
Don't Miss: Schauna Chauhan, CEO, Parle Agro: Priortising & Planning Are Very Important For Balancing Work, Personal Life!
"A glowing woman can help other women glow and still be lit you know."
"Do your best to achieve the goal. Do what makes you distinct than others. Snatch your rights by excelling in your pursuits. Do maximum for distinction in your field." – Saina Nehwal, Badminton Player"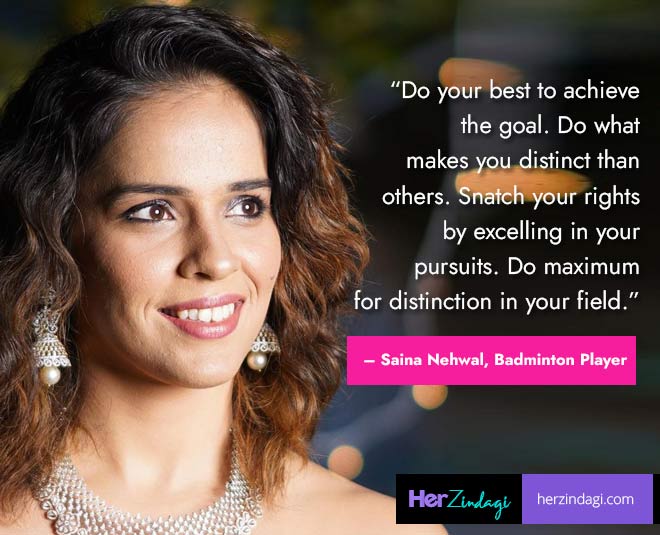 Just wanted to thank you from bottom of my heart for all things you do! Wishing you a day filled with goodness and warmth. Happy Women's Day!
Don't follow the crowd, because you won't go further then crowd. Walk your way alone and you'll find yourself in places no one has ever been before! Happy Women's Day
Take your pick and celebrate this lovely day. Make her a nice lunch or take her out. Stay tuned to HerZindagi to find out more ways in which you can make the day special for the women in your life.