Women have been holding themselves back for too long. They hold back as their fear being judged. Have difficulty in saying no to their bosses. Do not raise their voice when men are talking and are often unable to negotiate salaries says a survey taken by the brand Ponds.
A survey was commissioned by Pond's across four key Asian markets has been conducted by independent research company, Ipsos, via a self-administered online survey. The survey was conducted from 16th to 26th April 2019 among 1,000 women aged 18 – 35 years old, across city and metro areas in India which include Mumbai, Chennai, Delhi, Kolkata, Bangalore, Chandigarh, Lucknow, Pune, Vizag, and Madurai.
Before we jump into the findings of the survey which are mind-boggling. We have some women who actually broke down all barriers.
On one hand, we have women like Hima Das, the first Indian athlete, also a woman to have won a gold medal in a track event at the IAAF World U20 Championships; Mithali Dorai Raj, who is an Indian cricketer and the captain of the Indian women's cricket team in Tests and ODI; women behind Chandrayaan-2 i.e Muthayya Vanitha, the project director, navigated to the Moon by mission director Ritu Karidhal, and on the other hand we still have women who hold themselves back from doing what they want.
Yes, that is right. As per the survey, 9 in 10 Indian women say they hold themselves back. About 6 in 10 Indian women hold back because they are either afraid of being judged (59%) or not sure how others will react (58%). When they hold themselves back, 6 in 10 Indian women lose confidence, 5 out of 10 feel frustrated. Did you know that more than 9 in 10 feel that women are now able to participate in male-dominated sports; however, less than 6 in 10 are able to do so themselves.
In the entertainment field, we have actresses like Priyanka Chopra and Kangana Ranaut who have stood out.
One pinned us on to the global map and the other is a brilliant actress regardless of whatever is in the news, we cannot deny her work and she is also the highest-paid actress in India at the moment.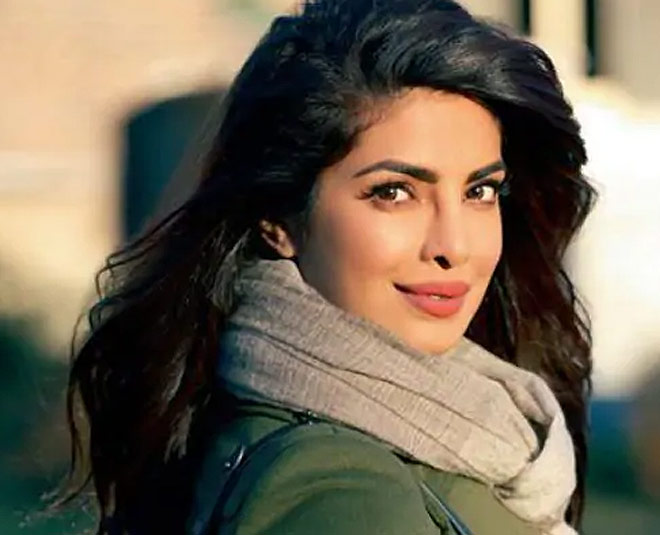 Priyanka in fact even made it to the list with cricketer Virat Kohli as only Indians on Instagram Rich List 2019. She has 43.3 million followers on Instagram, occupying the 19th spot on the list as she earns Rs 1.86 crore from every promotional post on her account. She is closely followed by Virat, who is on the 23rd spot. So you see that? she left a male cricket star behind as well!
However, the sad part is that both the actresses are among those women who do not fear being judged, which includes just 59 % of the women today. As per the survey, More than 9 in 10 (93%) feel that women can pursue careers that were not previously available to them but only less than 6 in 10 feel that they are able to pursue the career of their choice. Another point to be made here is that more than 8 in 10 feel that women are better able to negotiate their salaries, BUT only little more than 5 in 10 are able to do it!
Almost 9 in 10 women feel that today they can openly speak their mind at work and in meetings; however, only about 6 in 10 end up doing so themselves.
When it comes to women entrepreneurs, the graph is certainly growing but when HerZindagi spoke to them, they had something else to say.
Sudeshna Datta, Executive Vice President, and Co-Founder at Absolutdata, said: "In a country where the realm of entrepreneurship is largely dominated by men, it takes courage for a woman to break the glass ceiling and give a tangible form to her business vision and ideas. However sheltered, progressive, or liberal our upbringing was, women couldn't have avoided the jokes — those that presumed women were bad drivers, temperamental and moody colleagues, or bothersome bosses that should never have 'left the kitchen'. These jokes and comments created a poisonous atmosphere at offices across the globe, often brought up in watercooler conversations after a pseudo-apologetic "Don't mind, but …" or something similar."
Ankita Shah co-founded The Poetry Club: "As far as problems in my profession are concerned, they're similar to any other – not being heard, not being given the chance to speak, having men overpower the whole conversation, feeling of entitlement that comes from men at some points and such. There is a lot of training that we need to include in professional spaces to sensitise people and unlearn unfair practices that we have normalised."
Don't Miss: Padma Awards 2019-Get To Know These Exceptional Women Awardees
Pooja Verma, Director of Security at Grand Hyatt Kochi Bolgatty: "I do accept we have stubborn men in this field. We cannot change anyone, we can only change their attitude towards the situation. Stubborn can be good or bad in different situations. So, depending on the situation I strategically plan the right words and take it forward with respect and dignity."
Ankita Jain, Co-Founder and Chief Marketing Officer of GoPaisa: "It was really difficult when I started at 23 most of the brands didn't take me seriously unless I proved them all wrong with numbers. With over 2 million-plus users and more than 150 crores of sales delivered to our partner brands. So when I started to now things have quite changed but still get funding for women founders is still very challenging. The kind of questions we get during our investor meetings are shocking like 'when do you plan to have kids', 'how important is work', 'are your in-laws ok with you working late nights', and many more such questions. I think if women are given equal standing as men and are judged on what they have built then definitely even female founders can build companies of Facebook and Google scale."
And then there are many women on the other hand wherein 4 in 10 (40%) stop while saying no to boss, lmost half (47%) of women hesitated when asking a question in a large group. More than 8 in 10 feel that more women are starting their own business; however, less than 6 in 10 (58%) who want to are able to go ahead with this.
There are many more women we can give you examples of but the big question is that the women who have held back, what could be the reasons that have been holding them back all this time? The answers they gave in the survey are kind of scary!
They fear being judged which is almost 60 % of women.
They are unsure of how others will react.
5 in 10 also worry that what they say will negatively impact how others see them.
Years of conditioning create strong inner voices that stop women from doing what they want due to their own, internal fear of what society or family would think and how they would react.
Commenting on the research, Prabha Narasimhan, Vice President, Skincare and Colours, Hindustan Unilever Ltd said: "Inner voices are stopping more women than we know today, with each of them believing they are the only ones facing this issue. The purpose of the study was to not only bring this issue to the fore and initiate conversations on it but also highlight the impact it has on women."