Best friends to acquaintances to foes. Aishwarya Rai and Rani Mukerji's relationship has been through all the three stages. The two leading ladies of their times, went through a lot, which brought a paradigm shift to their relationship graph. They were close friends and were seen together in various parties and award functions. The rosy friendship period didn't last long and ended bitterly. Though none of them ever passed any negative comment about each other in public, the cold war between them was quite visible to everyone.
What Exactly Happened?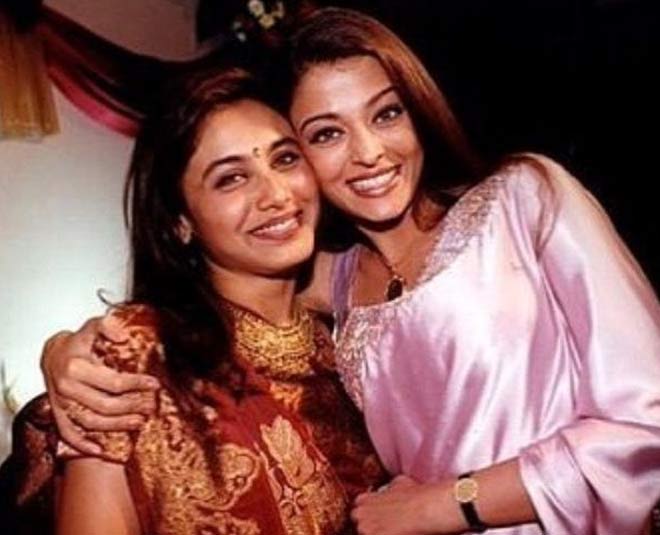 Image Courtesy: Pinterest (Mimi)
The tiff between the two was sparked when Aish was replaced by Rani as the female lead in the movie 'Chalte Chalte'. The change happened because Aish's then boyfriend, Salman Khan destroyed some property on the set and created a big drama. Aishwarya was taken aback when she came to know that she has been sacked from the movie and even more hurt because Rani replaced her.
She also felt dejected because SRK, who was her good friend, himself removed her as the leading heroine. Aish felt cheated and betrayed by her two good friends at once.
Another big reason, which added fuel to the fire was Aish and Abhishek not inviting Rani to their wedding. It was also alleged that Abhishek Bachchan was in a relationship with Rani and rumours had it that a wedding might be on the cards soon.
However, the news of Aish and Abhishek's wedding came soon after. Rani was neither informed nor invited to the wedding, which made her feel deceived.
Don't Miss: Sisters Rivalry: Did You Know Karisma & Riddhima Kapoor Can't Stand Each Other, Here's Why
The Aftermath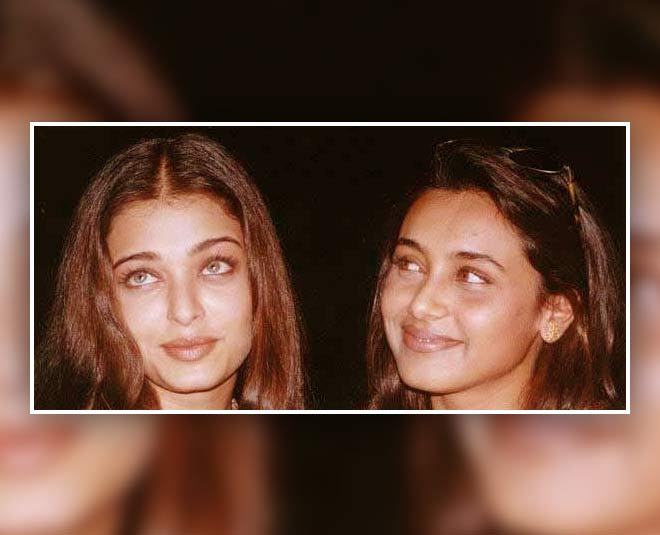 Image Courtesy: Hamaraphotos.com
There are no proofs of the duo communicating with each other after their friendship fell-out. Later, in 2014, Rani went on to marry renowned filmmaker Aditya Chopra in a private wedding ceremony in Italy.
In fact, after their squabble, when Rani was once questioned about who her favourite actress of Bollywood was, she said, "From my generation, Aishwarya and Preity Zinta."
On being asked about her equation with Aishwarya, she further added, "We are always civil to each other. If I see her, I'll definitely wish her. She's a fabulous actor from my generation."
Don't Miss: Karisma Kapoor & Abhishek Bachchan Parted Ways After Engagement, Here's The Real Reason Behind It
Excerpts From An Interview
In an old interview, when asked about thoughts on the same, Rani candidly confessed, "Only Abhishek can throw light on that. The truth is that if a person chooses not to invite you to their wedding, you realise where you stand with the person. You may be deluded and think you are friends but maybe the friendship was only restricted to being co-stars on the sets. However, it doesn't matter now. It became very clear and evident that we were only co-actors and not friends. Moreover inviting someone to a wedding is a personal choice. Tomorrow when I decide to get married, I will choose the handful of people I want to invite."
Friends Again?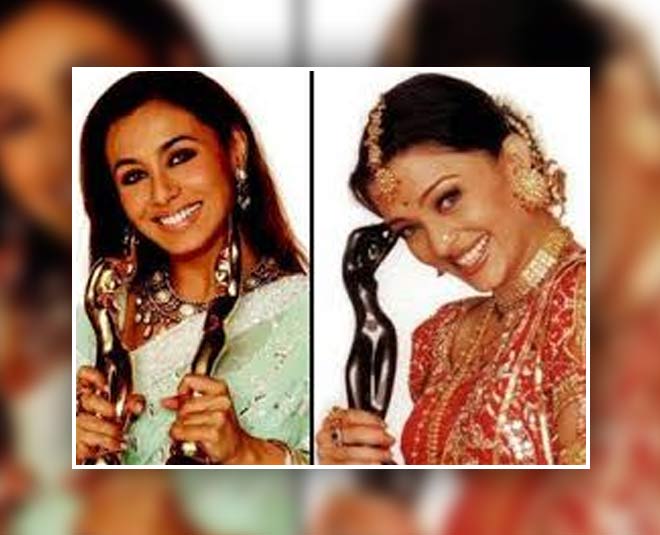 Rani and Aish were seen sharing a hug, when the latter's father died. In 2017 Aish lost her father and was consoled by her old best friend, Rani, who chose to visit her despite all the bitter tension between them. Rani chose to let bygones and bygones, by standing with her friend during such tough times. She showed enough humanity in a sensitive situation, which actually highlights the goodness of her character.
The two amazing actresses were later never seen together, neither any news came about their patch up. Hope they have rekindled their long lost friendship. All we can do is wish them good luck.
For more such bollywood gossip and news from the world of entertainment, stay tuned to HerZindagi.com