The iconic couple have been together for almost 40 years and here are some throwback pics when Neetu Kapoor had her chooda ceremony. Did you know that it was Rekha who performed the rituals? On the occasion of the veteran's 66th birthday let's take a look at some throwback snaps!
The very famous Rishi Kapoor and Neetu Kapoor got married in 1980. The two met in the 1970's when they worked in films like Khullam Khulla Pyaar Ka Izhaar and Jab Tak Hai Jaan. They became 'THE' couple, giving everybody couple goals. When Neetu was just 21-year-old, Rishi Kapoor proposed to her but with his sister's ring! Yes! You read that right!
Rishi Kapoor proposed to her and even their families had decided to get them engaged. But it was all because he did not have a ring to give to Neetu, he took his ster's ring and proposed with it. The couple got married after going around for 5 long years and now they have clocked 39 years of marital togetherness!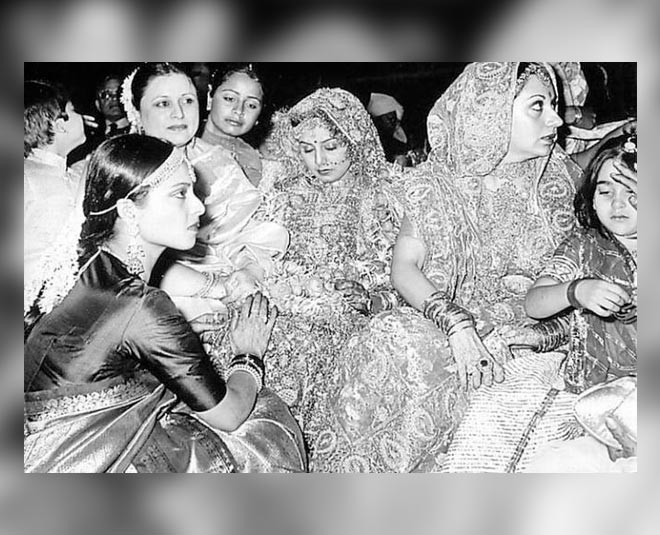 In one of the pictures from her wedding day, you can also spot Karisma Kapoor and Sonali Bendre's husband, Goldie Behl. For the chooda ceremony, the actress was obviously surrounded by her friends, which includes Rekha, who can be seen helping the then-bride-to-be with the ritual.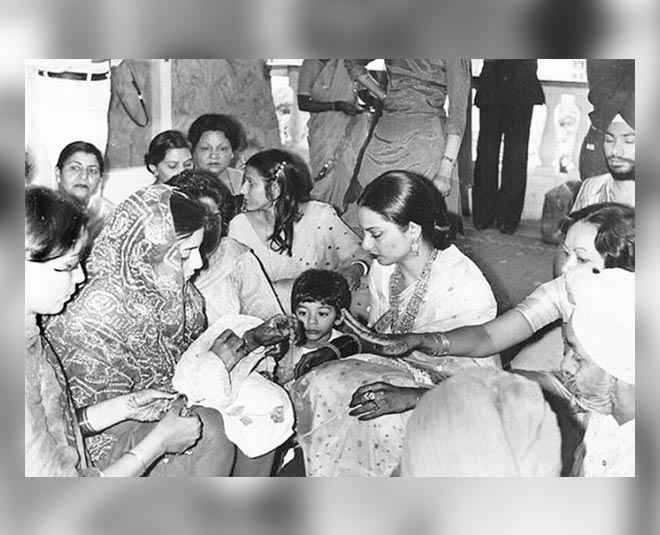 Behl and his sister, Srishti Behl Arya had also shared the golden picture on their Instagram accounts where Behl asked his spot him in the photo.
On the show, "Suhaana Safar with Annu Kapoor", a radio show which is hosted by Annu Kapoor, Neetu Kapoor reminisced the initial days of her meeting with Rishi Kapoor.
She said: "I had a horrible first meeting with Rishi Kapoor. He had a habit of bullying, so he would comment on my make-up and clothes, and I'd feel so angry. He was actually a brat who would bully everyone and I was very young at that time. I used to be furious with him. I don't remember the exact moment. But I had signed a lot of movies. I was starting to gain confidence. My mother was very protective of me and used to send my cousin Lovely on my dinner dates with Rishi."
Speaking about their dating period, she said: "I was very young, and I had never really been on a date before. This went on for three years, after which I signed 'Naseeb', 'Shaan' and another four or five big-budget movies. Then Rishi ji asked 'You are signing so many movies, don't you want to get married?' He was thinking about it, I had no idea. He had never said that he wants to get married. We were just dating. So I said, 'There has to be a boy to get married to. Rishi ji said, 'So who am I?'"
Talking about her mother's reaction, when Neetu had told her that she wants to marry Rishi Kapoor, Neetu Kapoor had said, "I returned the signing amounts of all the movies I had signed, and then gave notice to everyone asking them to finish all pending movies. I had worked so hard in that one year (to complete all projects before marriage), you can't even imagine."
Neetu ji further added, "And then my husband told me to finish everything, so we could eventually start a family. It wasn't that women couldn't work (after marriage) but I was tired working for 15 years continuously. I wanted a simple life."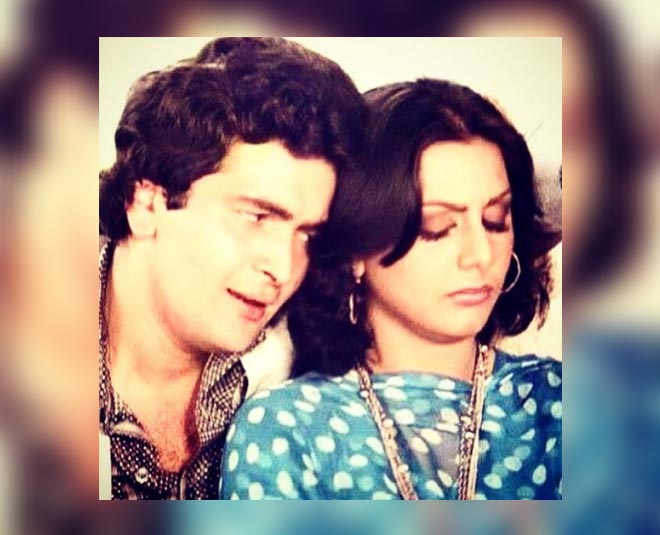 On January 17, 2019, Neetu Kapoor had posted a selfie on her Instagram handle with Rishi Kapoor, that dated 38 years of marriage and a pic after those many years.