It is not necessary that you need to know English but when you do, do cross-check if what you are writing is right or not. One wrong letter usage, the entire meaning of a word changes. Here are some pictures with names of some restaurants, shops, and abbreviations of institutes that are prime examples of how things can wrong when we misplace the English alphabets. Sit back, relax, and scroll down for a few minutes of laughter!
1Visitable Juice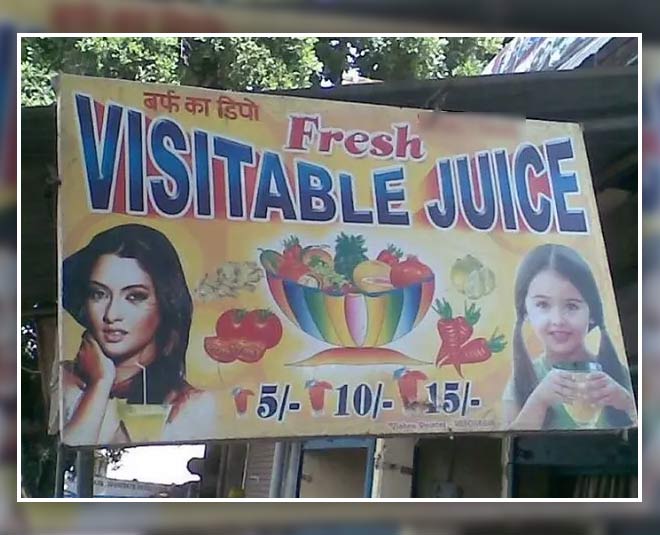 It is always healthy to have juices but it tastes best when that glass is "visitable" perhaps?
2Because Ladies Always Lead!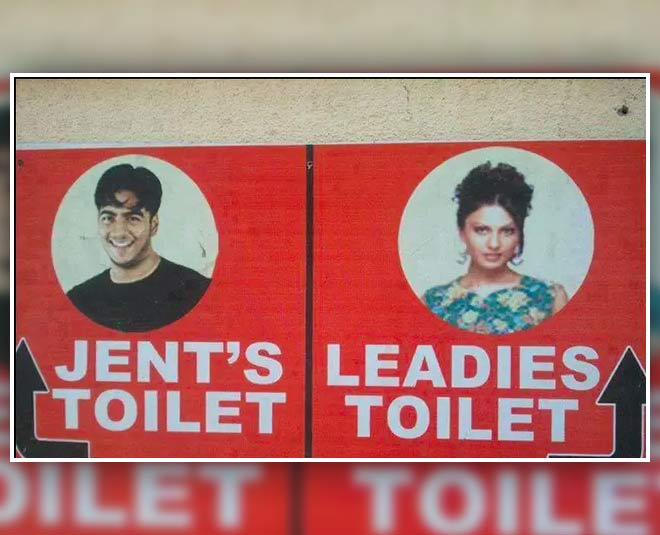 "Jents" don't stand a chance when the ladies are "leadies" no matter where you are.
3"Vadka" Diaries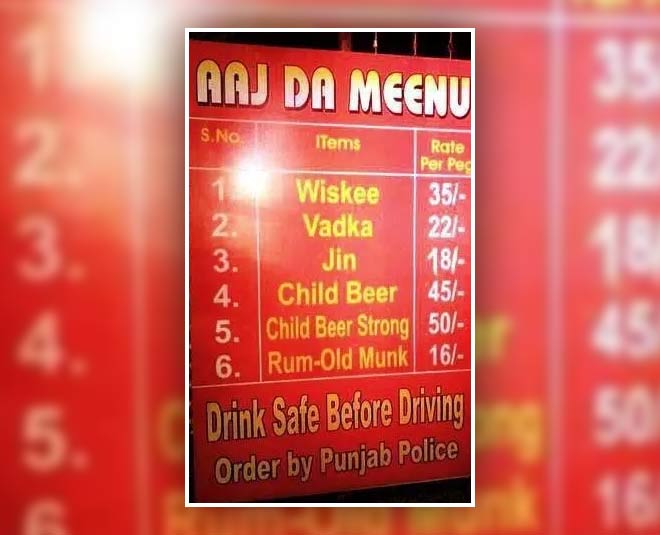 Whether it is "Child Beer","Wiskee" or your favourite "Vadka", who cares about the spelling? You get the meaning when you are on an alcohol hunt!
4Umm Whose Basin?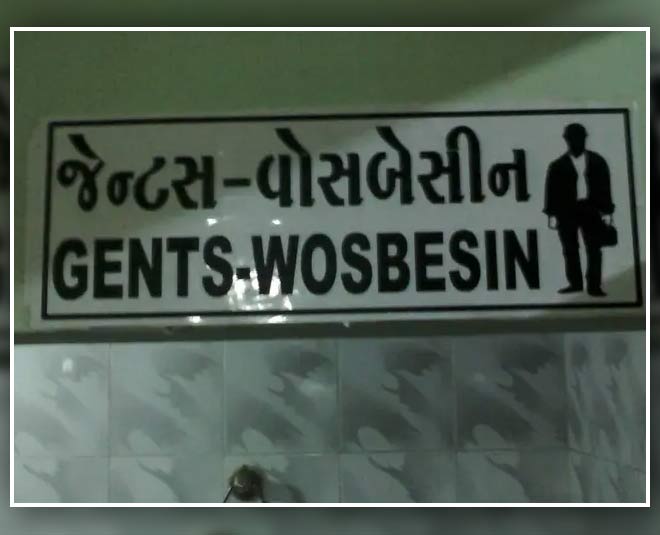 Men are unique so they need their separate washbasin but 'Wosebasin' is this?
5"TATTI" Institute?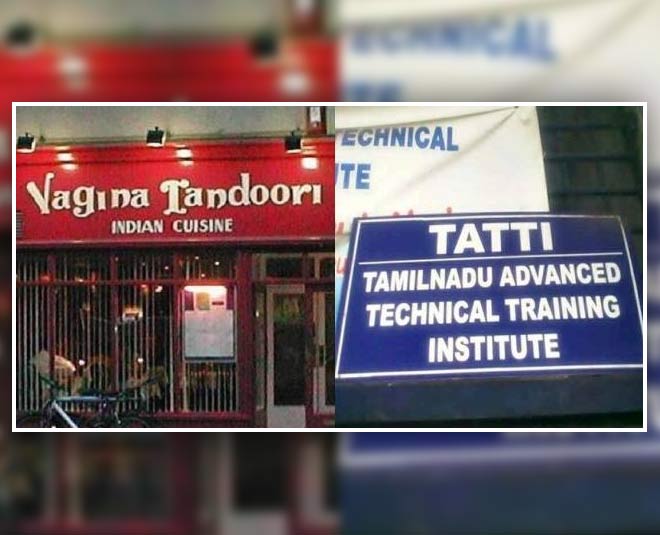 God knows whether the owner of this restaurant even knows the meaning of his tandoori restaurant or not but how are the customers able to walk in?
This institute's abbreviation mentioned here sure sounds hilarious, students don't need another word to curse when under stress!
6"Joote Khaane Hain?"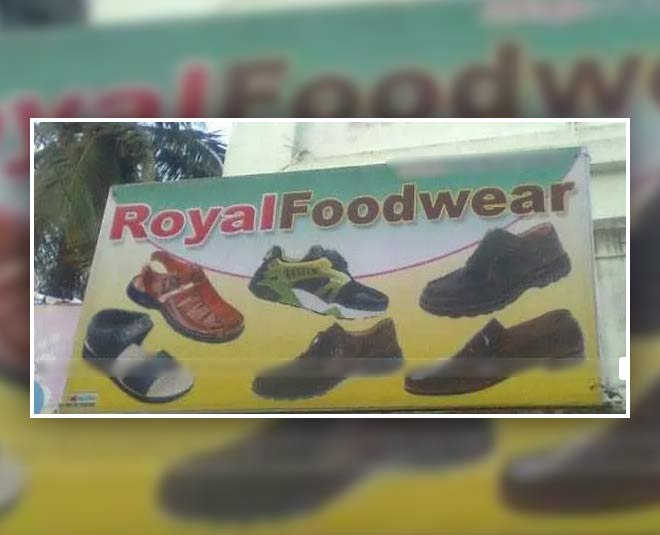 This shop name is a pure example of how a single letter can change the entire meaning of a word.
7I Love "Chaineese Food"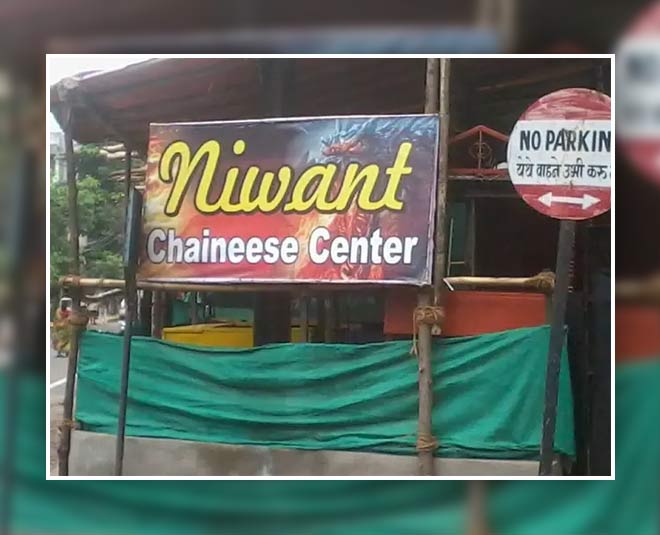 Most of us love Chinese food although it is more "Chin-Jabi" in India with oodles of spice unlike what they make anywhere in the world including China, but no matter what the spelling is, it is a hit in anywhere in India. "Feelings ko samjho" philosophy?
8Taste What?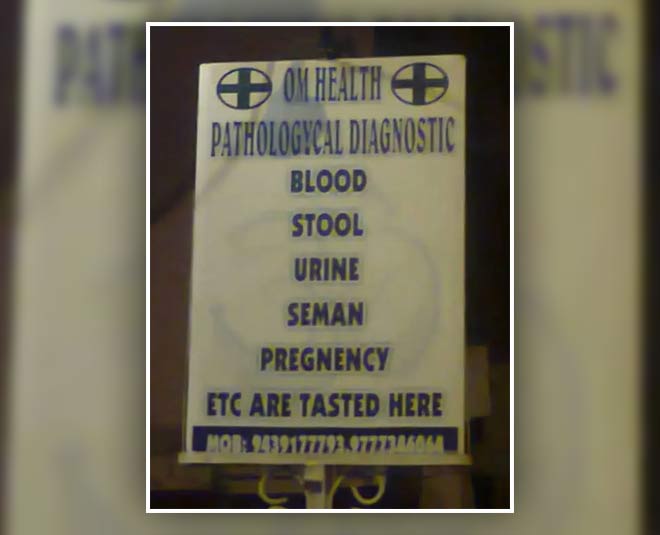 It sounds disgusting and repulsive. But I want to ask, are people really coming for consultation here?
9On Point!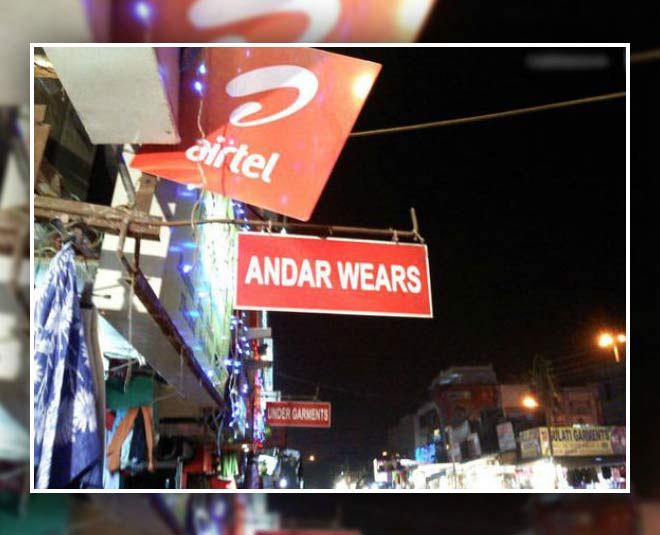 The seller is either playing with words to gather attention or he/ she is simply frank about what he sells. "Ye Andar Ki Baat Hai"?
10Speechless
Why would you sell a pizza if it is "Tatti"?
11Just "Beep"ing Away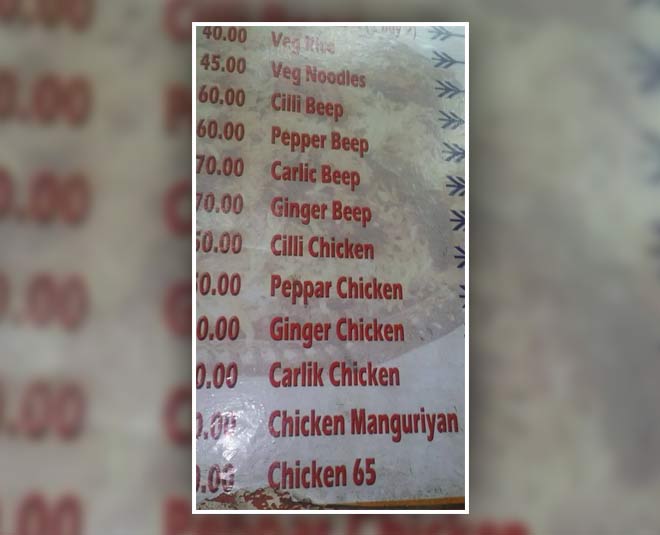 Generally one understands the broken English words but can anyone else decipher these "beep" dishes here?
12When Google Launched A Shoe Range For Women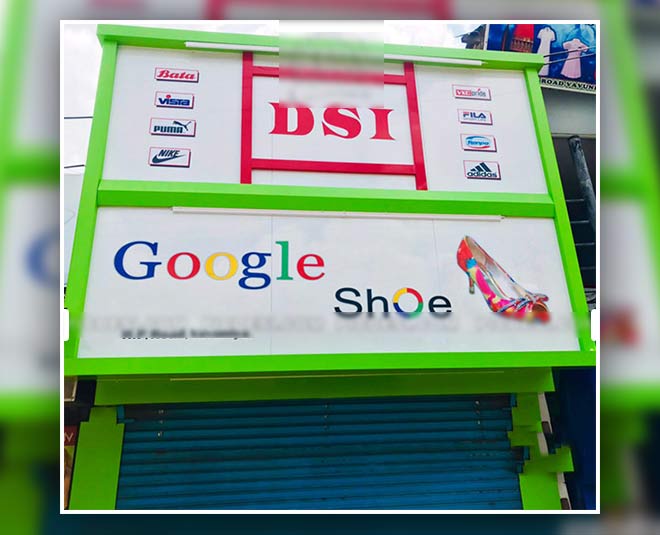 I don't know if the shop owner will land in trouble for using Google's branding or not but he may have given Google an idea to add something new to their merchandise!