With the onset of February, the season of love officially begins. Valentine's Week has commenced with Rose Day today. You can send Rose Day greetings if you want to make Valentine's Week 2023 more memorable.
The colour red and roses are associated with love, beauty, courage. So people prefer to give red roses to their loved ones on the designated Rose Day, which comes on February 7, a week ahead of Valentine's Day. However, people also give other flowers or different colours.
Don't Miss: A Love Letter To Tabu: The Enduring Magic She Brings To Her Characters
Besides, your partners, if you care about a friend or relative, you may celebrate Rose Day by giving them their favourite blooms as well as messages full of love and appreciation.
Here is a curation of some wishes, quotes and whatsapp and facebook messages and status that you can send to your loved ones on this day to kick start your season of love.
You came into my life like a beautiful flower and filled my lonely green garden with beautiful shades of colour and fragrance of joy. Happy Rose Day 2023 to the rose that blooms in my heart.
On Rose Day, let's start a romantic Valentine's Week together. These flowers might dry away. But, my love for you will always be fresh. Happy Rose Day 2023!
Petal by petal, you took my heart away, Happy Rose Day!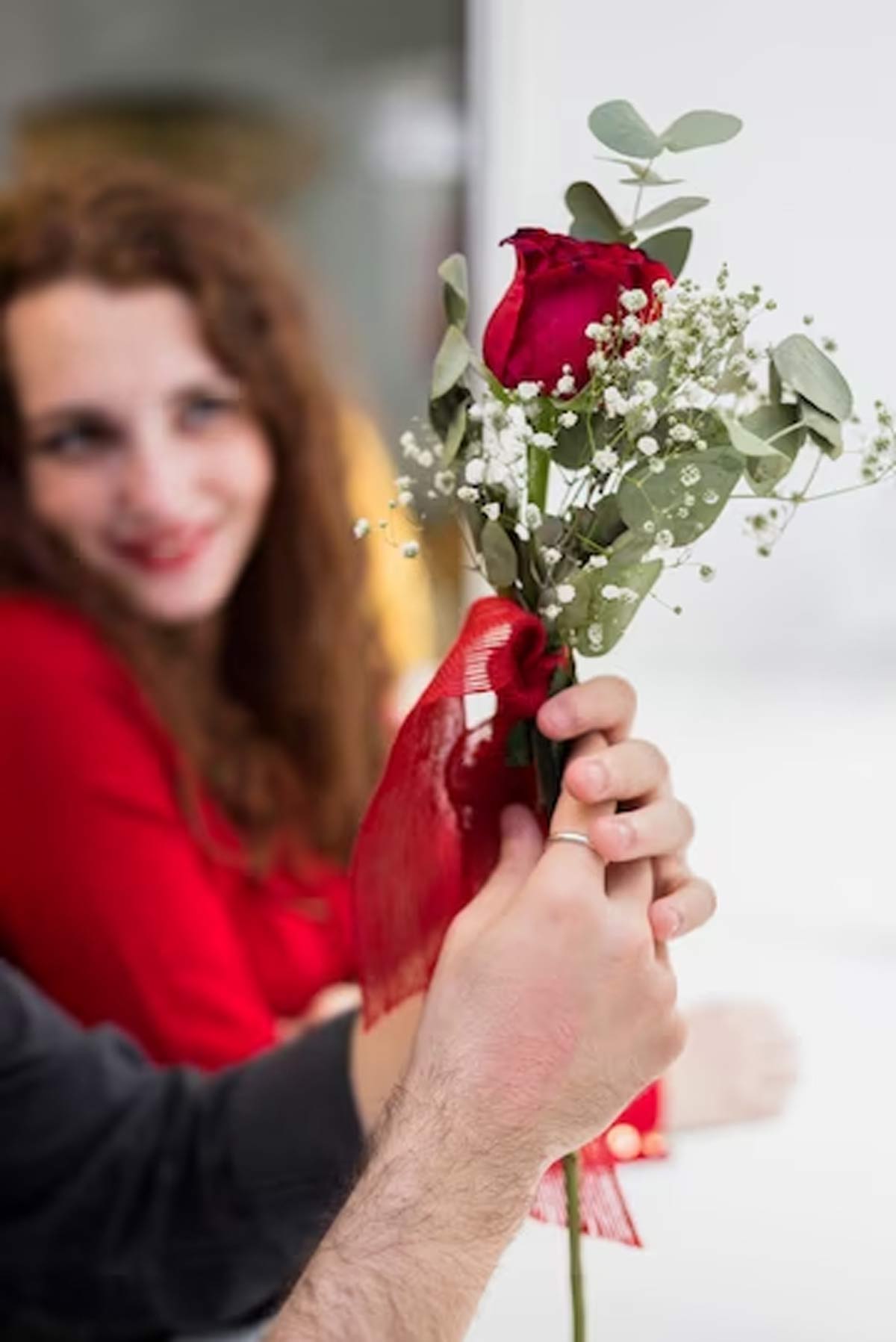 Roses are red, violets are blue, Happy Rose Day to someone lovely like you.
May the fragrance of roses fill your life with happiness and love. Happy Rose Day!
Wishing you a Rose Day filled with love, joy, and all the things that bring a smile to your face.
Sending you warm wishes on Rose Day, may you be surrounded by love and happiness. Happy Rose Day!
Don't Miss: Ishaan Khatter: From Beyond The Clouds To A Suitable Boy, He Is Here To Stay
Your presence in my life is like a rose in my garden. Everyone thinks the garden is beautiful when you're in it! Happy Rose Day 2023.
Happy Rose Day, 2023! I wish to give you all the roses in the world. But I know, they will be nothing in front of your beauty. It's a big confusion because I want to gift you the most beautiful rose on Rose Day 2023. But, they keep reminding me, you're the most beautiful one.
Did you like this article ?