If you are a lover of Bollywood, or cinema, then these vintage pics shall help you travel back to the times when coloured photos did not exist or were rare, innocence was at its best, some of the greatest actors and actresses existed, Gabbar and Jai laughed together... the list goes on of the moments we never got to witness again. So take a minute, grab some tea and check out what our stars like Nutan, Raj Kapoor, Dilip sahib, Rekha, Kabir Bedi looked like.
Dilip Kumar's Cheek Pulling Is Epic!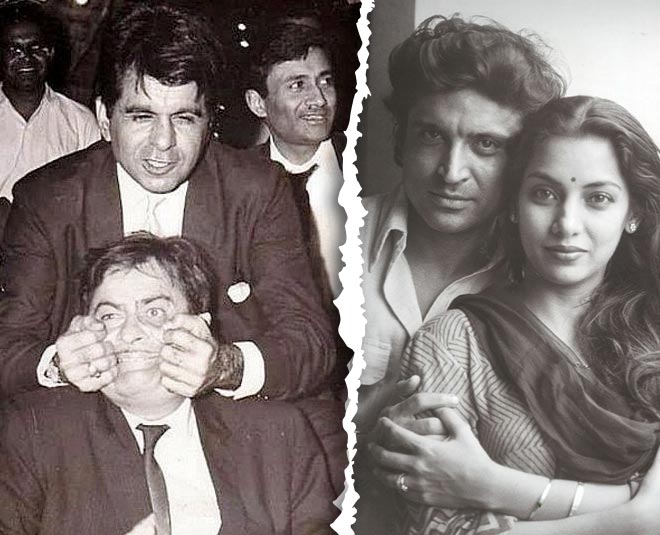 Jadoo and Shabana Azmi look great together! For those who do not know, Javed Akhtar's original name is Jaddoo.
Late actress Nutan is the only one I recognise in this one, if anyone can name the others do tell us. The second one is an epic frame with two powerful actresses who have treated us to some epic cinema! Late Smita Patel and Deepti Naval are two actresses whose body of work is seriously thought-provoking!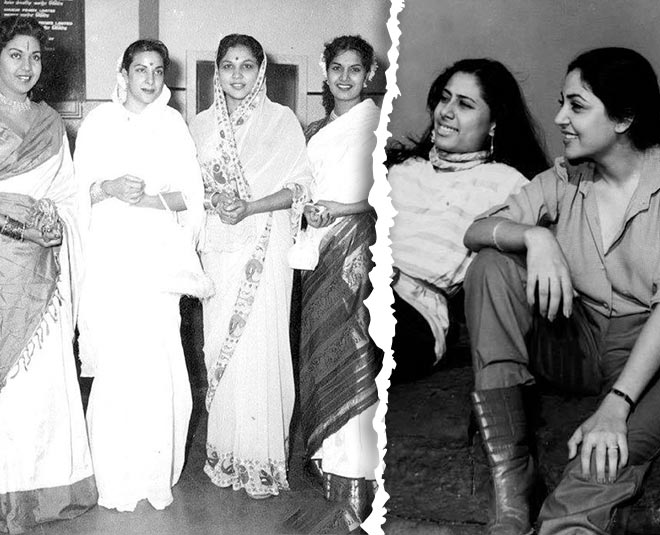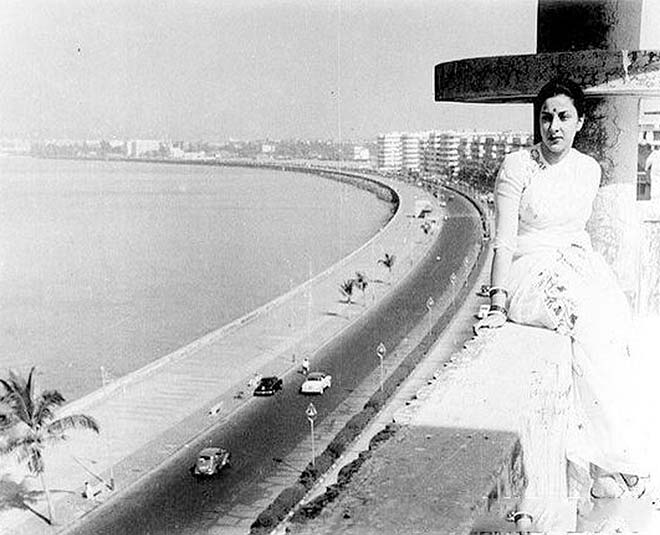 Nutanji soaking in the beautiful view when there was not much traffic in Mumbai perhaps? The Queen's necklace has always been one place with a spot for all to just breathe in the crazy and this pic though in monochrome, says a lot about the less traffic, less number of people on the roads.
Poonam Dhillon and Rekha all dressed up but look at the simplicity in this picture!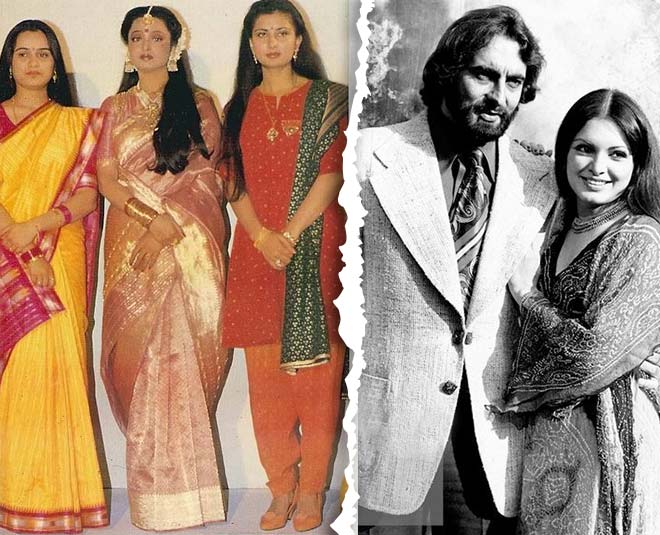 The handsome Kabir Bedi and Parveen Babi... the two were together for a while and looked good together as well... don't they?
The Epic Sholay pic!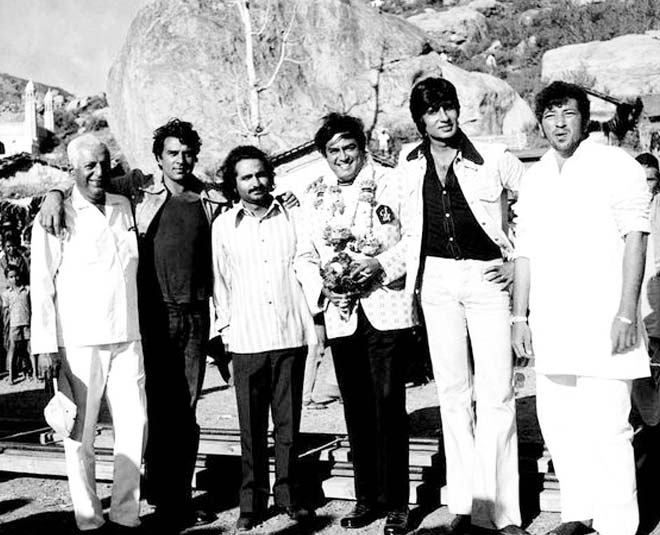 Dharmendra, Sanjeev Kumar, Amitabh Bachchan and Amjad Khan... Sholay is one film we all have memories of even if born in the 90's. Every time it would come on TV we all would and still sit down and watch the film although we remember each and every frame and every dialogue!
Raj Kapoor At A Party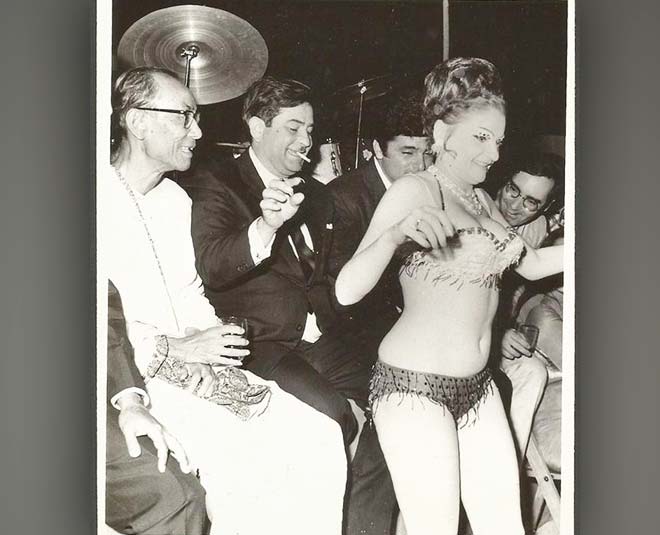 He seems to be checking out the lady clad scantily but I would rather not put in my two cents especially when such 'diggaj' actors are involved.
Don't Miss: From Baby Pics To Before Marriage Times, These Unseen Pics Of Kapoor Khaandan Will Give You Nostalgia
Sharmilaji and Shashiji... what a frame! I cannot help but notice the hair styles that worked at the time. But then they are all coming back in fashion ladies. So let's just take cues!
Simmi Garewal for sure but I wonder who the actor is... A Kapoor for sure!