Just like every other country, people in India are trying hard to combat Coronavirus by taking necessary preventive measures. The deadly virus is spread all across the world and has taken a toll on everyone's lives directly or indirectly. The government has already issued orders for the shutdown of public places, schools, offices, gyms, malls, movie theatres and colleges amid the coronavirus outbreak. In the midst of all this, our honorable Prime Minister Narendra Modi has decided to address the entire nation to talk about "issues related to Covid-19 and the efforts to combat it".
In his speech, PM Modi said that the whole world is undergoing a severe crisis, one that wasn't seen even during the World Wars. Most such crises are limited to a few countries or region but coronavirus is affecting people across the globe.
Stay Alert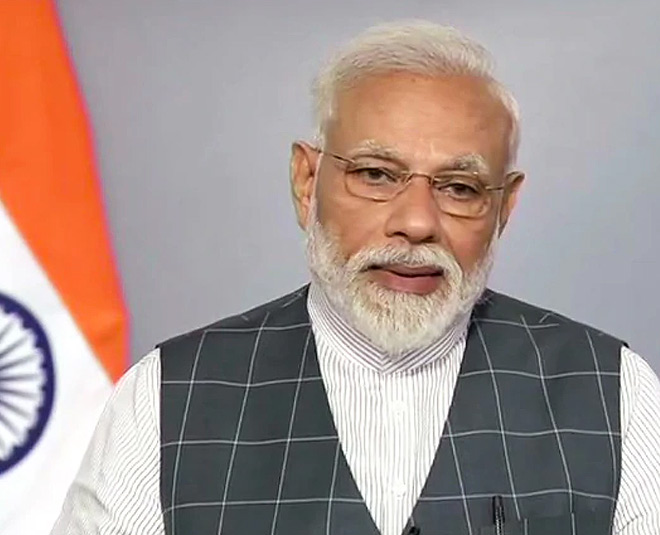 PM Modi further said that over the last few days, people have been behaving like nothing has happened and everything is fine, which is wrong and every citizen should take this matter seriously. "Over the last few days, a perception has been made that everything is fine. However, it is not right to take a global pandemic like coronavirus lightly. All citizens need to maintain vigilance and be extra careful," PM Modi said.
Social Distancing & Determination Are Important
Modi said that social distancing and determination are the two things required to curb the spread of the virus. "Social distancing measures are very important at this time," he said.
Stay Indoors
WATCH: PM Narendra Modi addresses the nation on #coronavirus situation. (courtesy: DD) https://t.co/hHHygEdqEE

— ANI (@ANI) March 19, 2020
PM Modi urged people to not to step out of their homes and remain indoors as it is the only way to tackle COVID 19. "I urge everyone, in the coming weeks, to only come out of your houses if it is absolutely necessary. Otherwise, stay indoor and work from home", Modi said.
He further said that if you think nothing will happen to you, you are highly mistaken. "If you feel you are okay and nothing will happen to you, it's wrong. By doing this you are doing injustice to yourself and your loved ones. In the coming weeks, step out of your home only if it is very necessary"
Don't Miss: Coronavirus: Everything You Need To Know About Cause, Symptoms & Treatment Of This Deadly Virus
Janta Curfew On March 22
PM Modi has called for a self-imposed 'Janta' curfew on March 22, starting from 7 a.m. to 9 p.m. He appealed to people to call at least 10 people every day and inform them about the 'Janta Curfew' as well as the measures to prevent this disease. He also urged people to clap, ring bells, beat plates at 5 pm at doorways and balconies during the curfew. "Sunday's citizen curfew will go towards proving our self-restraint, help in future situations", Modi said.
PM Modi said that citizens should try and not go to hospitals for routine check-ups and postpone their elective surgeries. As it can create pressure on doctors and overload hospitals. Instead, if a person is not feeling well, he should just consult his doctor over the phone.
Stay tuned to HerZindagi for latest updates.