A well-known festival indeed, Mahashivratri is when all the devotees of Lord Shiva come together to honour God. This day is about overcoming the dark and ignorance you have had in life so far. This is the day when Lord Shiva marries Goddess Parvati. Devotees fast with utmost diligence and offer mantras and pujas to appease them.
Some devotees do not even take a drop of water and stay awake the whole night, meditating, asking for Lord Shiva's forgiveness for all the wrongs. Some visit the Shiva temples or even embark a journey to the jyotirlingams.
Timing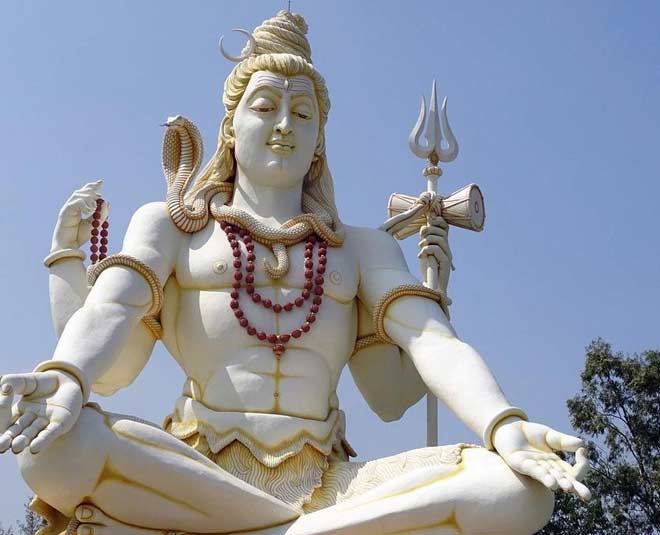 The Chaturdashi Tithi begins at 02: 39 pm on March 11 and ends at 3:02 pm
Perform the puja on 4 different muhurats with the first quarter being between 6:27 pm to 9:29 pm. The second quarter stretching from 9:29 pm to 12:31 am on March 12, the third quarter is between 12:31 am to 3:32 am on March 12 with the last one being between 3:32 am and 6:34 am on March 12.
Fasting Ritual
Devotees keep a fast but the foods that are allowed include fruits like grapes, banana, apples, ber and guava. You can also prepare a kheer and shrikhand. Food items like tapioca pearls or sabudana and kuttu ka atta are good to go unless you want to keep a nirjal fast.
The Puja Samagri
To do the puja yourself at home, you will need honey, ganga jal, ghee, dahi, milk, fruits and jaggery. You will also need flowers, bel patra, dhature fruits, sandlawood and rice.
Don't Miss: Serve Yummy Lauki Or Dhoodhi Halwa As Offering Or Dessert With This Recipe
Shiv Mantras To Chant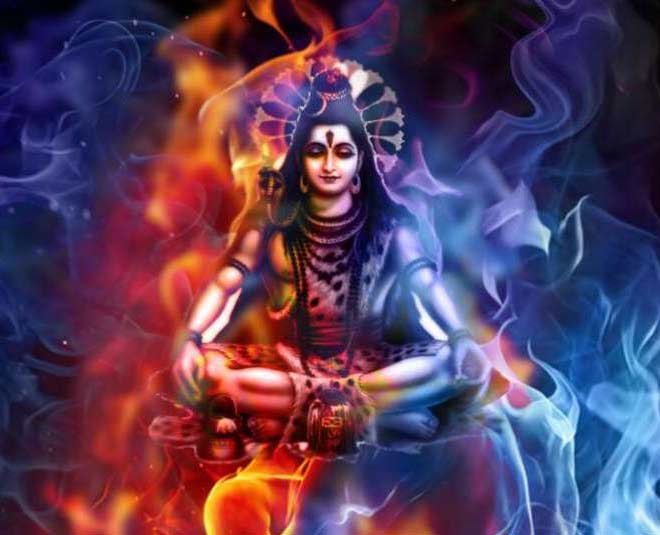 Shiv Mantra To Battle Fear
Om Namah Shivaay
Rudra Mantra For Seeking His Blessings
Om Namo Bhagwate Rudraay
Mantra For Increasing Concentration
Om Tatpurushaay Vidmahe Vidmahe Mahadevaay Deemahi Tanno Rudrah Prachodayat
Mahamrityunjay Mantra For Wealth & Health
Karpur Gauram Karunavataram, Sansara Saram Bhujagendra Haram
Sada Vasantam Hridayaaravinde, Bhavam Bhavani Sahitam Namami
Don't Miss: Not Bilva Leaves Or Milk, Devotees Offer Broom To Lord Shiva At This UP Temple, Here's Why
Wishes For The Loved Ones
On this auspicious occasion of Maha Shivratri. Shiva's all blessing be with you. May his glorious divine and merciful attributes remind you of all your abilities and strive it lift to heights. Happy Maha Shivratri to you!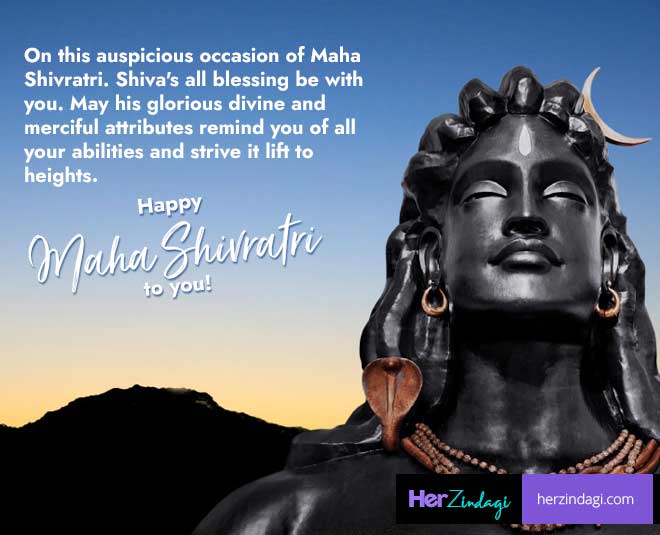 May lord shiva shower his blessings on you and your family. May you be surrounded with his eternal love and strength Happy Maha Shivratri 2021!
May all your prayers be granted by Bhagwaan Shiva! Wishing you a Happy Maha Shivratri 2021!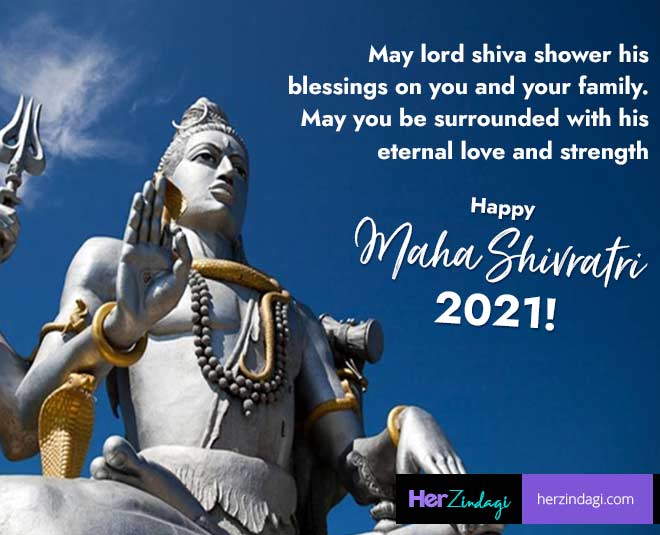 May this Shivratri bring blessings to you and your family. May the almighty Lord Shiva bless you with all good things. Happy Maha Shivratri 2021!
Keep saying Om Namah Shivay! May the blessings of Lord Shiva remain with you throughout your life. Happy Maha Shivratri, 2021!
This Shivratri may Shivji shower his blessings on all of you and shower happiness upon each of your family members. Wishing you all a very Happy Mahashivrati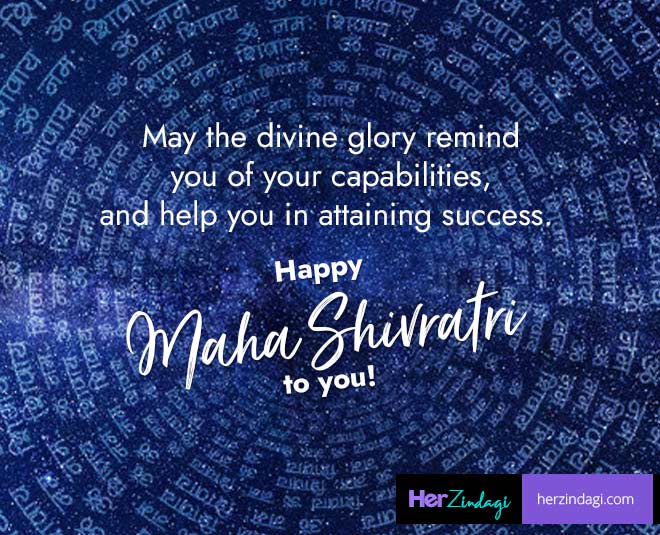 May the divine glory remind you of your capabilities, and help you in attaining success. Happy Maha Shivaratri to you!
Spend the whole night of Shivratri by chanting the name of Lord Shiva and seek his divine blessings! A very Happy Maha Shivratri to you and your family!
May all your prayers be granted by Shiva! Wishing you and your family a very Happy Maha Shivratri!
On the occasion of Maha Shivratri may the almighty Lord Shiva bless you all good things and perfect health. Happy Maha Shivratri to you!
May this morning bring a positive change in your life. Celebrate the day with full devotion. Happy Maha Shivratri to you.
Wish you a very Happy Mahashivratri from HerZindagi! Stay tuned for more on Lord Shiva and recipes to make the perfect parasad.